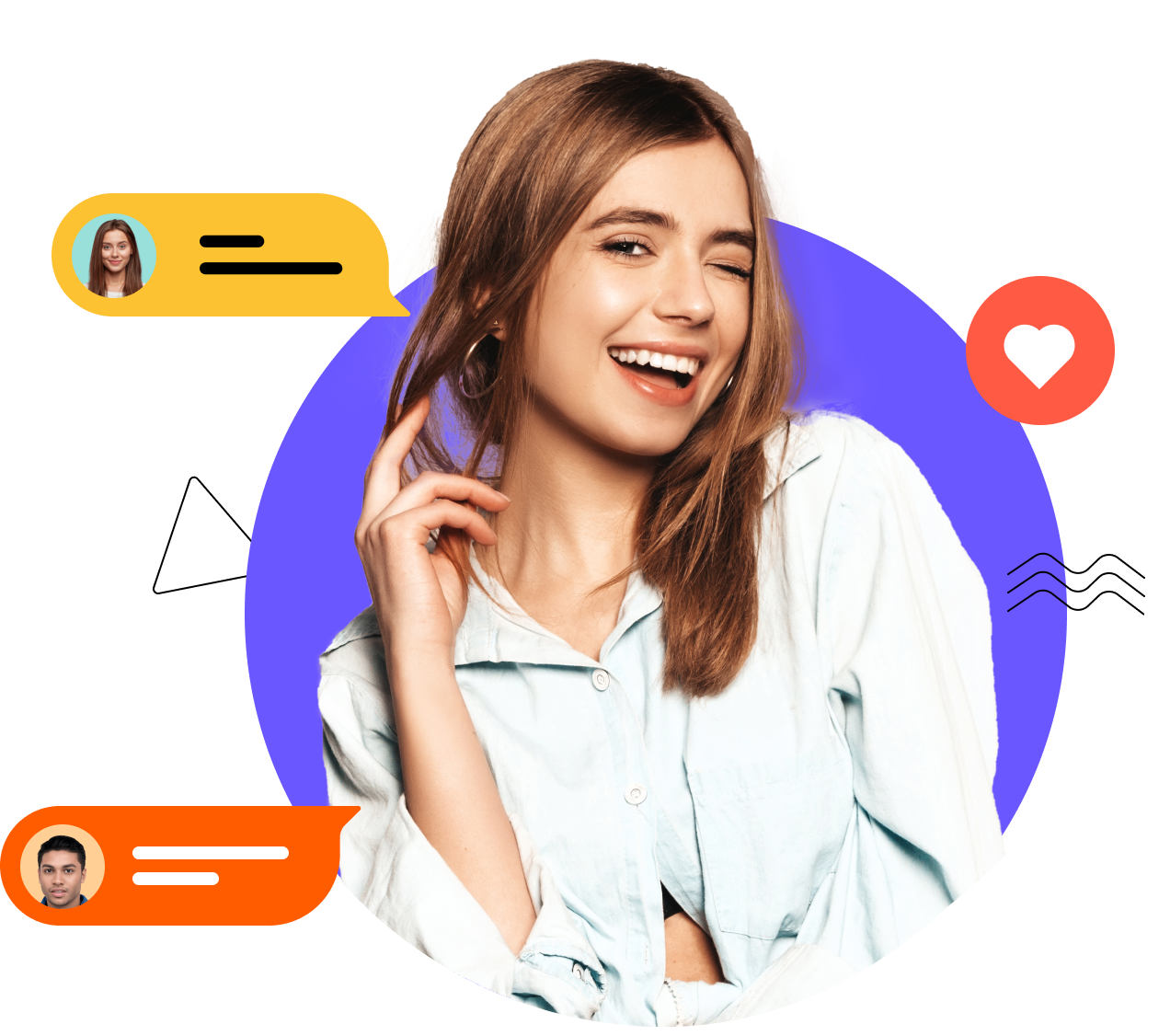 Best TikTok tool!
"I am trying to be an influencer on TikTok, and sometimes I might need to remove the watermark from other people's TikTok so that I can create my own reflection video. HitPaw is definitely the best tool I've ever come across! It allows me to remove the watermarks with just simple clicks!"
Ratan Gurpreet
2022-12-12

Remove watermark from photo in a blink!
"Actually it can not only remove every kind of watermark, but also anything you wanna remove! I tried to remove a blur from my photo, and it works perfectly!"

Treasure tool for making passport photo!
"I never thought that it would be such a great background remover that can make a perfect passport photo! Take a selfie, no matter how your background looks, just upload it to the tool, and then remove the background, then choose the background color you need. All done!"

Remove unwanted people out of your photo
"So amazing that the photo watermark remover tool does not only remove watermarks but anything you would like them to disappear from your photo! For example, an annoying friend, it is so great that I can keep my photo without that annoying guy. THANKS HITPAW!"
London Charisse
2022-12-07

Animate Midjourney AI Art
"I tried HitPaw animation of an old AI artwork generated by Midjourney. It made the artwork interesting. What incredible AI technology in HitPaw!"

BEST ONLINE SCREEN RECORDER
"Quite easy to use even for such a newbie like me! But it would be better if it can record a certain part of the screen."

No damage to tiktok videos
"Sometimes I see some very interesting tiktok videos and want to share them with my friends. But I know the downloaded video has a widely known watermark. I would love to remove this annoying watermark! Then I found this online tool, I just copy the link of the video and it helps me to remove the watermark quickly and without damaging the video quality!"

Greatest background remover!
"All you need to do is to upload your photo and then boom! The background becomes transparent! Unbelievably fast and easy!"
Oscar Bertrand
2022-12-05

Smooth experience
"How could removing TikTok watermarks be so easy? With just one click, all the watermarks are gone! God, I wish I could know this tool before!"
Gresham Greyson
2022-12-02

EFFECTIVELY REMOVE WATERMARK
"I WAS WANT SHARE AN IMAGE TO INSTAGRAM, BUT IT CAME WITH AN ANNOYING WATERMARK. SO I USED HITPAW IMAGE WATERMARK REMOVER ONLINE. IT WAS AMAZING. IT EFFECTIVELY REMOVED THE WATERMARK. AND NOBODY FINDS THAT THE IMAGE WAS EDITED."
Dionisio Sabas
2022-12-01