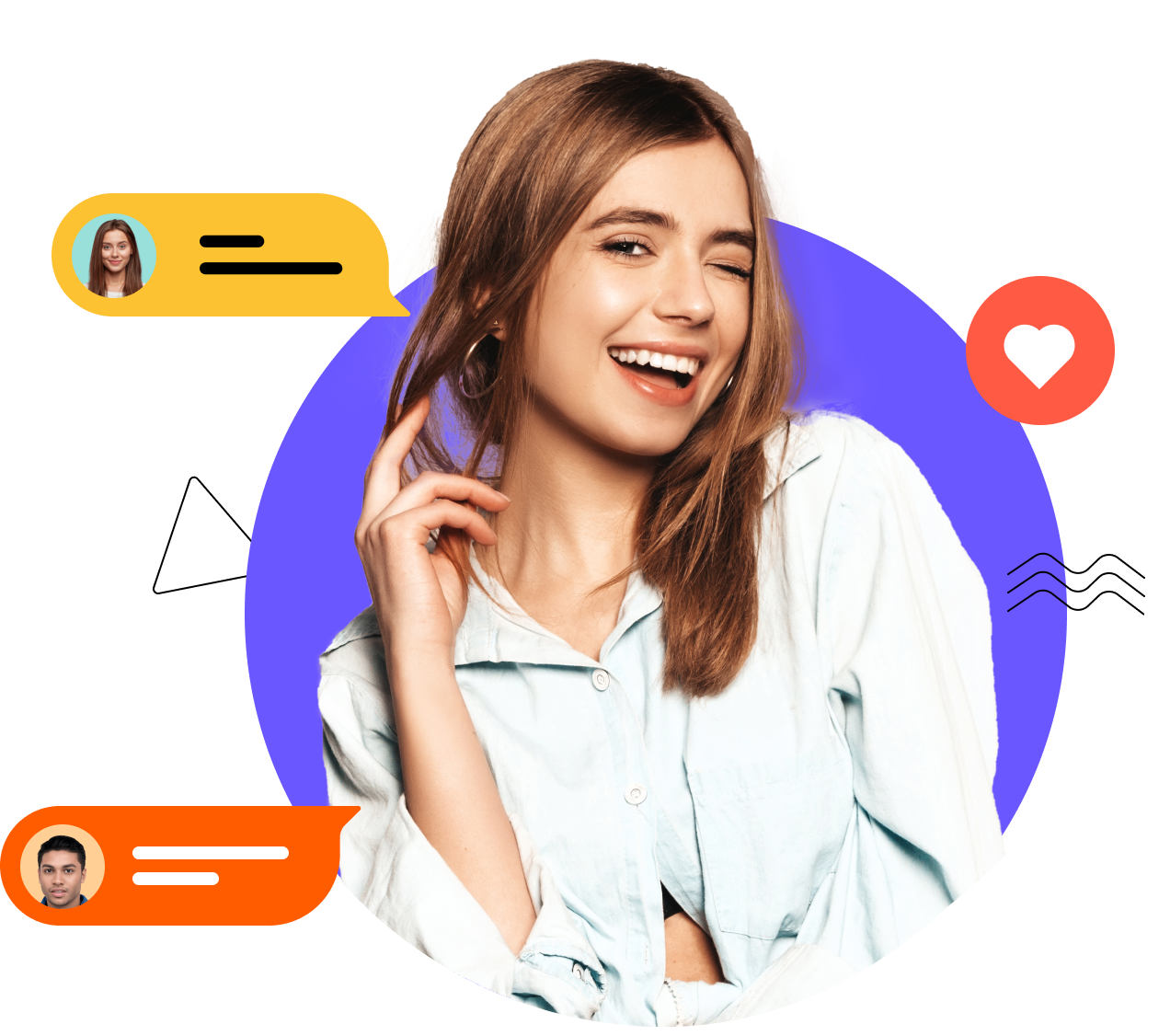 Animate AI-generated art
"I used its face animator to make my AI art generated by stable diffusion become lively. It is so amazing cuz it brings the AI girl back to life!"
Hartwin Johann
2023-09-19

Nice voice!
"This new tool from hitpaw really works! Not only did it meet my requirements for voice transformation, but it also helped me experience the transformation of various languages. To some extent, it promoted my understanding of other cultures' videos. It is highly recommended!"

Convenient to use!
"I've seen some good videos, but I'm having a hard time not being able to share them with my good friends due to the language barrier. Recently, there is a new online tool on hitpaw, which can change the language of the video, which has helped me a lot. You only need to determine the source language and target language, and you can use it normally, and share it with your friends!"

Make Up the Regrets
"For those who have passed away, we always unconsciously think back to the good old days, hoping that the brilliance will return to their faces. This tool from hitpaw has helped me a lot in remembering my loved ones, thank you so much!"

Great Enhance Effect!
"Sometimes some of my photos are not so clear, but I don't want to throw them away, because they carry a lot of good memories. When I saw this photo enhancement tool by chance, I was surprised that the quality of those blurred photos can be enhanced, and it can also beautify portraits. Really helpful!"

Make A Pretty QR Code!
"Unleash your creativity with HitPaw Online QR Code Art Generator! It's mind-blowing how easily I can generate attention-grabbing QR codes. The customization options are endless, empowering me to create codes that truly stand out."

Transform Your QR Codes with HitPaw's Magic!
"Wow! It's pure magic! It's incredibly easy to use, and the results are simply outstanding. This tool takes QR code generation to a whole new level of awesomeness!"

Create Your QR Codes Effortlessly!
"HitPaw Online QR Code Art Generator is absolutely amazing! It's so user-friendly that I can create stunning QR codes in no time. The customization options are superb, allowing me to make some unique codes that grab attention. "

Fresh Your Memory Now
"My daughter found old photos of her grandparents, but they look so old and have a lot of wear marks that we can't see what they look like. With the mentality of giving it a try, I used this restoration tool from HitPaw. Sure enough, the clarity of the photos has been improved, and my daughter can see the looks of her grandparents!"

Art Back to Life!
"I really like collecting old paintings, as they make me feel a kind of retro beauty. Unfortunately, some of the damage was so badly that I couldn't see the faces of the characters clearly. After searching for a long time, I tried HitPaw's repair tool, and it feels very good! Next time if there are old photos, I think this tool will be given priority."