Detailed Guide on How to Remove Background in Illustrator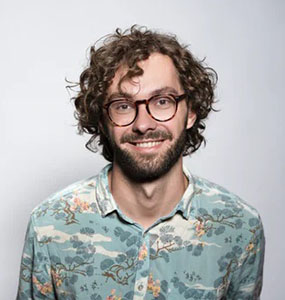 Adobe Illustrator is a popular graphics design tool that operates well on both Windows and Mac machines. The tool is a top-notch option when it comes to vector illustration. Using this tool, users can create anything from multi-layered pics to simple logos. Users can also work with pictures using this tool. However, time arises when users need to know how to remove background in Illustrator as per the circumstances.. To remove background in Adobe Illustrator from an image, users need to the pen tool or magic wand. The below article talks about how to use these features to remove background Illustrator as well as other background-removing method. Read below to know more.
Part 1. How to Remove Background Illustrator Using a Clipping Mask?
Using a clipping mask is one of the fastest Adobe Illustrator remove background techniques. In addition to this, users can also eliminate background of any vector or image in any shape they wish for. The clipping mask is used with the help of a pen tool. Follow the below steps to delete white background Illustrator using the pen tool.
1

Go to File, click on the Open tab, and choose the image you want to work on.

2

Place the picture on the board and then select the pen tool. This can be done by selecting the tool from the toolbox or pressing P on the keyboard.

3

Using the pen tool, begin Illustrator remove white background process by making an outline to the image you want to trace.

4

This process requires take a lot of patience as well as time depending on the pic you are tracing. Remember that that the trace does not need to be perfect, although try to stick to the outline as much as you can.

5

The tracing process is a piece of cake for those who have become fluent in using the pen tool.

6

Ensure that users connect the outline and do not keep any open ends. Failing to do so will not allow users to make a clipping mask.

7

Now place the outline on top of the picture. Choose both, the outline and the image, and right-click to go to the menu.

8

Now right-click the mask on PC or Ctrl click on Mac and select Make Clipping Mask. Thereby removing backgrounds in Illustrator easily and within no time.

9

Lastly, export the file as .PNG or EPS file, ensuring you have checked the Background Transparent Box.
Part 2. How to Delete Background in Illustrator Using Image Trace?
Another method to know how to delete background in Illustrator is to use Image Tracing. This is also very easy and can be done within no time. Follow the below steps to know how to remove a background in Illustrator using image tracing.
1

Choose the image you wish to trace and then place it on the board.

2

If the pic is very huge, the tool will prompt you to adjust the image or it will do it automatically.

3

Now, navigate to Window and click Trace. Here, users will see the image trace window.

4

the window contains a lot of options and will be difficult for new users to understand.

5

To remove background in Illustrator, set the color to 16 or above. More colors indicates extra detail. Users can also set it to 30 colors.

6

Tap on the drop-down arrow to go to advanced options. If the background of the pic is white, choose the ignore white option to remove background from image Illustrator and then trace the picture.

7

Click on the expand option to delete background in Illustrator and convert the image to a vector. Do not forget to resize the pic before you expand it.
Part 3. The Fastest Way to Remove White Background from Image Free
To delete background Illustrator, it is very essential to have the knowledge of the tool. And not just basic, but users require a deep know-how of things to know how to delete white background in Illustrator. If you are one such user who do not know anything about Illustrator, then you need to use a different tool to remove background. HitPaw Online Background Remover is the best option that users can have to remove background. The tool is very simple to use and offers result within no time. It does not require any technical knowledge to use this tool. To get results similar to remove white background from image Illustrator follow the below steps.
1

Upload the pic that you wish to remove background from by dragging and dropping the image on the main UI.

2

Click remove background option to begin the process. Users can also change different image parameters here.

3

Once done, click Download to save the end result.
Part 4. FAQs about Removing Backgrounds in Illustrator
1. How Do You Get Rid of the White Background in Illustrator?
To produce your clipping mask, navigate to Object >> Clipping Mask >> Make. Next, choose both your mask and the image. Doing so will immediately remove the background.
2. How Export Your Vector as a PNG with a Transparent Background?
Follow the below steps to know how to save a PNG file with a transparent background in Illustrator:
Navigate to File menu and select Export option.
Now, choose the PNG file format.
Press the Save option.
Next, in the Background Color drop-down menu, turn on the Transparent PNG option. Now, click OK.
3. Can I edit my outline after making a clipping mask?
Yes, you can. All you have to do is select the sub-selection tool and change the anchor points along your pic.
Conclusion
Seeing the big picture, you just had a look at different methods that can be used to remove background from image in Illustrator. Among them, using HitPaw Online Background Remover is the best option that users can have to remove background since it requires no technical knowledge.