[HELP!] Can't Stop Using the Best 8 Meme Generators in 2023!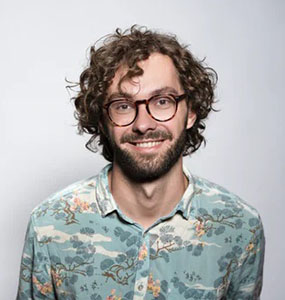 Memes are essential in daily life since they always make a quick laugh in the middle of a hectic workday. You will find these all over social media platforms. Previously people used their creativity to generate memes, but now a wide range of free and online meme generators have taken their place by letting you create memes without using the human brain. So creating a meme is not difficult with the right and most efficient meme generator.
Below is a complete guide covering the top tools along with their tutorials to save you from the hassle of finding one method by trying one after the other.
If you are looking for the fastest tool to create memes, Imgflip is the best choice. It offers 1000+ templates, so you can put a variety in your memes. Adding text to images is effortless; it is possible to adjust the text settings in detail. You can also keep the meme private using the checkmark option.
Pros
Offer editing functions like spacing, drawing, etc.
Let you add as many text boxes as required.
Cons
Provide you with the watermark in the free version
Here is a brief tutorial on how to use Imgflip as an AI meme generator:
1

Open the tool using the given link and click "Add Image"> "Upload Image"> "Confirm" to import your photo.

2

Secondly, you need to insert the top and bottom text, choose a color, and change other settings as well.

3

The last step is about hitting the "Generate Meme" button, and once done, share it to the device & social sites or copy the link. That's all!
Since Kapwing is a full-fledged video editor, it also offers a meme generator with which you can create video or photo memes. Besides using multiple illustrations & photos, you can quickly upload media, add desired text/elements, and subtitles to get the desired outcome. Even it allows you to change the image type, output format, resolution, compression level, and much more.
Pros
Provide you with the Cloud import/export option
Help you share the created meme on social platforms
Cons
It requires a purchase to remove a lot of restrictions
Let's consider the below steps for using Kapwing to create an AI meme:
1

After opening the website on your browser, click "Make a Meme," and from the "Studio Editor," either upload a file or press the "Try a Sample" button.

2

Next, press "Add Text," "Subtitles," "Effects," "Audio," or any other thing of your choice. Even adjust the settings from the right side colum.

3

Lastly, you need to hit the "Export Project" tab and "Export as MP4." You are all done!
Are you considering some basic sites to create a meme? If yes, ILoveIMG must be your way to go. Though the tool is simple, it leads the meme-creation game to a new level. You can quickly import the image or search & select a template photo to customize it to your demands. Even you are allowed to add multiple text blocks if required.
Pros
Support formats like JPG, PNG, and GIFs
Let you add the image section easily
Cons
Bring a lot of pop-up ads while processing
Here are some steps to create AI meme with ILoveIMG:
1

The first step is to go to the website and choose "Meme Generator" by scrolling down the tools.

2

Next, you must click "Upload image" or "Select meme template" to import the photo. Also, add the image or text.

3

Now, hit the "Generate Meme" button. Save it to Cloud or press "Download your meme." That's all!
You can go ahead and use a variety of stock media and illustrations to create the ideal memes. It helps you edit with its comprehensive online video editor, so you can select the aspect ratio and export your video memes. Along with that, changing the playback speed, adding transitions, adjusting colors, and putting filters are not challenging tasks anymore.
Pros
Offer around one million royalty-free video/audio templates
Support drag and drop feature to import files at ease
Cons
Require sign-up for processing
Let's move toward the tutorial on how to use Clipchamp AI Meme Generator:
1

Open the website on your system and click "Create a Video Meme." After signing up or logging in, you can import the file or search for a template and use it.

2

Here, you can edit text, change colors, adjust speed, add filters, insert a soundtrack, and set other aspects.

3

Once done, expand the "Export" drop-down menu and choose "GIF" or video quality. After a while, you can save the created meme. That's all!
If you are looking for a straightforward method to complete your task, Imgur is a fantastic online tool to go for. It aids you in uploading images, converting videos to GIFs, and browsing media. Though it is an image hosting platform, you can use its meme creation tool to choose a template, add text at the top & bottom, and generate the customized meme.
Pros
Offer popular examples for each template
Provide you with different meme categories
Cons
The interface is full of annoying advertisements
Let's move toward the tutorial on how to use Clipchamp AI Meme Generator:
1

From the interface, open the "New Post" button from the main menu and select "Make a Meme."

2

Now, click "Select a Default Theme," browse all the meme templates, and hit the desired one to proceed further.

3

The final step is choosing a meme or adding top and bottom text. After that, press the "make this meme" tab, and all done.
Since Canva is a famous AI designing tool with an extensive library of audio/video templates, it also works as an AI meme generator. Compared to other tools, it simply goes a step further to create memes professionally. Another way is to import or choose an image, write the personalized text, and export it in the desired format. Even you can add filters of your choice.
Pros
Offer an extensive collection of created meme templates
Allow you to customize the text font and colors
Cons
You may need to purchase a plan for extra features
Let's use the popular Canva app Meme Generator tool:
1

Use the above-provided link and press "Make a Meme" from the main interface to get to the editing studio.

2

Next, you have to browse and drag the desired tool into the editing section. Adjust all the options according to your demands.

3

Lastly, click "Share" from the top-right side, press "Download," choose the format, and hit "Download" again. That's all!
DIY LOL is a remarkable online tool that lets you fulfill the task of meme creation on a single interface which is beneficial for beginners. Though the number is limited, the quality of animated templates is fantastic. The selection contains images that have already gone viral, but you can edit them according to your needs.
Pros
Help you generate memes from the preexisting ones
Change the text width, height, size, font, and color
Cons
Due to multiple elements, the interface seems like a mess
Here are the quick steps to create an AI meme through the DIY LOL tool:
1

Open the tool and head to the templates section. Click on your favorite one to start editing.

2

Now, it's time to add the top and bottom text, color, and other settings.

3

The final step is hitting the "Download Your Image" button, and you are all done!
For those who want to recreate the already available memes, Meme Creator proves to be an efficient choice. Also, it enables you to upload and make customized memes as per your choice. Even you will get impressed by its speed because it offers results immediately, which can be shared with pals via URL. Last but not least, it lets you import your own templates.
Pros
Help you keep the meme private for sharing purposes
Offer the feature to draw, erase, or add tags over images
Cons
Bring the pop-up ads during meme generation
Let's follow the procedure to create an AI meme via Meme Creator:
1

Head to the online tool and press the "Create a Meme Now" button that will lead you to the next interface.

2

The second step is browsing, choosing a template, or uploading the image from your system.

3

Now, you need to add text & tags and click "Generate Meme." Copy the image URL or directly share it on other social platforms. That's all!
Extra Tips: Create Funny Trending Video with Face Animator!
HitPaw AI Face Animator is a stable, credible, and efficient online tool to help you create trending videos or GIFs. If you are a beginner, the tool comes in handy because it assists you in completing the task via the three-step method. Using its advanced AI Face Animation technology, you can create hilarious memes without compromising output quality.
Even this AI meme generator lets you generate memes with fantastic facial expressions and funny music. You can use one of the four available templates to get the desired outcomes. Furthermore, the tool ensures complete security, so you don't have to worry about your data leak. However, you must share your email address and verification code to start!
Features:
Offer a simple and intuitive processing
Provide you with drag & drop photo option
Support various image formats to create memes
Work over the new and advanced technologies
Help you with funny & trending for different social sites
Send you the processed GIF/video through email
Let's follow the below procedure to use HitPaw AI Face Animator as an AI meme generator:
Step 01 Once you have opened HitPaw AI Face Animator , you need to click "Upload a Photo" and then "Confirm" to proceed further.
Step 02 The next step involves choosing one of the GIF templates by hovering the mouse over it and pressing "Use this Template."
Step 03 Finally, enter the email address & verification code and wait for a while. You will receive the result file via email. That's all!
Conclusion
Considering the above methods, you can quickly generate memes for your friends or family. So creating memes as a source of pleasure is not a challenging task now. The above write-up helps you in choosing your favorite AI meme generator from the multiple best options. But sometimes, people want to create video memes using AI animation technologies.
For that purpose, HitPaw AI Face Animator is a great online tool. You can select any desired GIF model from the four available options to get the outcome according to your demands. So let us try it once!