Real or Fake? Top 8 Random Face Generators in 2023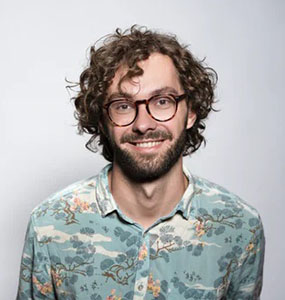 #Face Generator
#Face Animator
A random face generator is beneficial for people in various situations. One of the usual is to ensure privacy on social media accounts or other websites by putting a random AI face as a display picture. These face generators offer portraits with sharp details, so people often use them to hide their identities. However, graphic designers can also get character designing ideas from these portraits. Since an AI-generated character is unique, it always offers unique ideas.
More so, you can drop these image files to photo editing software like Photoshop, VenceAI, or any other for further editing and creating something new. Below is the list of the 8 best and most efficient random face generators. Let's walk into their details!
The first and foremost random face generator is This Person Does Not Exist. If you want quick processing, it is an ideal tool to provide you with an AI face. You can use it when you don't need any specific random faces. It always brings a new unique picture every time you refresh the website.
You will see the random men, women, and child faces in rotation. However, its neural network technology provides you with fake or non-human portraits. So you can download each image with only one click.
Pros
Completely free and easy to use
Offer a quick processing method
Let you use images commercially with backlinks
Cons
The interface is almost full of advertisements
It does not offer any customization features
BoredHumans fake people generator offers an extensive range of features due to its complex algorithms and machine learning. It helps you generate fake faces by using its complex database of real humans, including around seventy thousand pictures.
They are AI-generated and look real; however, you can also use their previous version to make animated images that don't look much real but are interesting. Along with that, this online program offers you multiple other tools based on artificial intelligence.
Pros
Offer free and efficient quality services
Work over new and old algorithms
Simple to use with quick results
Cons
The interface can be improved a bit
Sometimes it gets buggy while processing
Supported by GitHub, the Random Face Generator comes with a simple yet powerful interface. It provides you with basic customization options with which you can personalize the random faces. You are allowed to choose not only the gender but also the age of the resulting image.
The gender can be selected as whatever, and the age is available between zero to 100 years. More so, it lets you download the AI face quickly after processing. Also, you can use these images as fake profile pictures if required.
Pros
Offer a simple and engaging UI
Support both light and dark interface
Provide an easy and fun-to-use service
Cons
A little bit slow to generate an output image
Random Face Generator by Marketing Tool is a fantastic online tool where generating random faces is a matter of only one click with AI algorithms. Intermixing the facial features of different people from a database of one million pictures.
You only need to click the Generate new face button, and the new image gets available in front of you. Furthermore, you won't experience easiness as a beginner, but the quality of the fake output will also be good enough to use as a fake profile picture.
Pros
Offer an extensive library of GAN-generated images
Provide you with multiple other tools as well
Let you process images quickly but efficiently
Cons
Saving the output AI face image is a bit tricky
No advanced features to use
Generated Photos Face Generator is the best option if you want an AI face generator online with a complete customization toolkit. Since it is a paid tool, you will receive a high-quality AI photo, but it all depends upon the features you use. Plus, this popular platform is used by multiple platforms like Daily Mail, BBC, Forbes, and more.
You can adjust the face angle, gender, age, emotions, and skin tone effortlessly. Also, changing the hair color & length and putting makeup & glasses are at your fingertips. Lastly, it is a reliable and safe tool to go for!
Pros
A comprehensive fake pics generator
Offer an easy and intuitive interface
Cons
Costly when compared to other tools
Sometimes it crashes while processing
If you are considering online tools that can work as an AI face generator from a photo, Toongineer Cartoonizer by Vance AI is ideal to use. It assists you in turning photos into cartoons with its neural network technology. It not only makes the task easier to complete but also offers impressive results.
Along with that, you can opt for either the cartoon or the desired sketch. Besides, it helps you upload the images and batch process to save time and effort. Lastly, you won't be worried about your data since it ensures data privacy.
Pros
Let you crop and zoom the image if required
Offer the comparison of before and after images
Save the processing history in the side column
Cons
Require a purchase to remove the watermark
Use credits for processing every single image
The Anonymizer tool by Generated Photos offers free services as an AI face generator from a photo. No doubt, it brings out the pristine quality output, but it's on you to import the clear photo with the face straight into the lens. Plus, the tool is free to generate a stockpile of realistic images for personal use.
Moreover, you will get 20 processed images out of one at the moment. However, you can load more for further results. Last but not least, it keeps you anonymous while working, so you don't worry about the security of your uploaded images.
Pros
The interface is free of annoying ads
Support the drag & drop option to import photos
Offer free image downloading without limitations
Cons
Require license for commercial use of images
It does not offer any editing feature
If you are looking for a deep fake image generator, you must stop your quest because Deep Dream Generator is what you need right now. Working as a realistic face maker, it provides you with images that seem strikingly real. Not only is it simple to use, but also safe to upload images, easy to adjust settings, and intuitive to generate AI faces.
This AI face generator from a photo allows you to pick any desired style image from several available choices. Even you can enhance the image by changing the resolution, scale, style weight, and other settings.
Pros
Simple and fast version of Deep Style
Let you use deep algorithms to work
Retain your uploaded images in the library
Cons
You need to sign up first to begin working
Extra Bonus: Using the Random Face to Create Funny Videos
Besides going for the random face generator, HitPaw AI Face Animator lets you make an AI face using your pictures. This realistic face maker assists you in creating fantastic but funny facial expressions easily. Additionally, it offers high-quality output by working with its new & advanced technology. You will be able to process the images in only three steps but have to wait patiently for the animated receive.
It provides you with various AI templates to make an animated face; you can select one according to your choice. Plus, you do not need to worry about the shared images since this realistic AI face creator guarantees 100% privacy. Last but not least, it sends you AI-processed files via email.
Features:
Offer a simple yet powerful & intuitive interface
Support popular image formats to import/export
Provide you with four AI-based animation templates
Let you drag and drop support for uploading photos
Help you get the best and improved output quality
Let's learn how to use HitPaw AI Face Animator as an AI face generator from a photo:
Step 01 The first step involves opening HitPaw AI Face Animator on your browser. Now, go to the "Upload a Photo" tab and import your own image. Select the area for processing and click "Confirm."
Step 02 Secondly, you must hover the mouse on the chosen template and press the "Use this template" button to proceed to the following interface.
Step 03 Now, enter the email address and first & last name. Lastly, hit the "Synthesize Video" tab, wait for some time, and you will get the animated video at your email address. All done!
Final Thoughts
Generating a creative & engaging profile picture is not tricky with a random face generator. Also, you can use it just for entertainment. However, the technology of AI generators is upgrading rapidly with time and working impressively. So you can opt for any of the recommended 8 tools without hesitation; some are free, while others are paid.
In contrast, you can also use HitPaw AI Face Animator to make animated videos or GIFs using your photos. This is an easy and unique way to try various templates to create animations. So why not try it once?