What Is the Best Transparent Image Converter to Make an Image Transparent?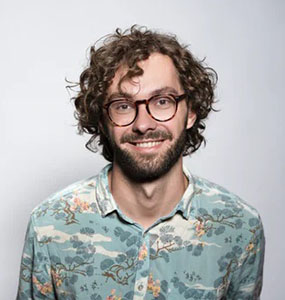 Users might need an image with a transparent background for various reasons. It can be either for creating a company logo or for placing the image within another image. The requirement will be unlimited. And hence, for this reason, you will need an ideal transparent image converter. This article will talk about different tools and apps that can be used to remove the background and make it transparent. Have a look.
Part 1. HitPaw Background Remover - Best Free Transparent Image Converter Online
HitPaw Online Background Remover is the best transparent background converter free option that you can use to get transparent background. The major advantage of this tool is that it is very simple to use and anybody can use it without any prior technical knowledge. Below are some noteworthy features that this tool offers. Have a look:
One click to make image transparent online with AI power.
Entirely ad-free and do not leave any watermark on the end result.
Works on almost any device and does not face any compatibility issues.
Simple to use: upload > Remove > Download.
Come with the high security and users data is 100% safe.
Completely free to use. No need to install any software.
Now that you have enough knowledge about this transparent background tool, let us have a look at how to use it. Follow the below steps to know more.
1

Upload the image that you want to make transparent background from by dragging and dropping the image on the main UI.

2

Tap remove background button to begin the process.

3

Once done, click Download to save your image without any background.
This easy image transparent maker can remove image background and make your image transparent without any quality loss. Moreover, it offers a various of background options thus you can add a new background to your image as you like.
Part 2. Preview - Best Free Transparent Image Converter for Mac
Apple users will be familiar with the Preview app. It is a free productivity software that is used to edit image on your Mac device. Interestingly, users can also use this app as a background transparent maker tool.
Pros
The tool comes built-in in the Mac devices and is easy to use.
The UI is pretty simple to understand
Cons
Only available for Mac users.
End results are not up to mark.
Follow the below steps to know how to use this transparent background maker on your Mac device.
1

On your Mac, open the image in the Preview app on macOS.

2

Click the Show Markup Toolbar option and then choose 'Instant Alpha' option (kind of a magic wand icon).

3

Select the background by dragging over it. The app chooses the region you dragged over automatically. Press Delete to delete the selected background.

3

You may get a pop-up saying the image will be converted to PNG. Click on "Convert" and proceed to repeating the steps of selecting and deleting the background until all the remaining space is cleared.
Part 3. Photoshop - Best Transparent Image Converter for Advanced User
Even though Adobe Photoshop is not a free transparent background maker but is a popular tool that can be used for the same purpose. The app is majorly used by professional to cater to different business needs.
Pros
Provides number of advanced features.
Excellent for business and professional use.
Cons
It is a heavy app and it demands heavy hardware
Needs technical knowledge to use it.
Follow the below steps to know how to use this transparent background image maker.
1

Open up the photo in Photoshop. Click File > New and open a new window and then choose the image which you would like to open.

 

2

Click on the lock In the layers panel to make it editable. Rename it to anything you want.

3

Select the Magic Eraser tool in the tools panel. Set Tolerance to 30, Opacity to 100% and check Anti-Alia, you will be able to remove the background or make it transparent.

4

Now, click on the white background and make image transparent.
Part 4. People Also Asked Questions about Transparent Image
1. Can PNG be transparent?
Yes. In fact, PNG as well as GIF can be transparent with a transparent background. If not, you can always use one of the above transparent background generator tools to do the job.
2. Is JPG a transparent background?
Unfortunately, JPEG format does not support transparent background.
3. How can I tell if a PNG is transparent?
If a PNG has a white-and-grey checked pattern around them, it means the background is transparent.
Conclusion
In short, you just had a look at top transparent image maker tools that can be used to make the background transparent. Among the above mentioned tools, it is evident that HitPaw Online Background Remover is the best option that you can use to get transparent background.