Quick Guide: How to Make Background Transparent in Canva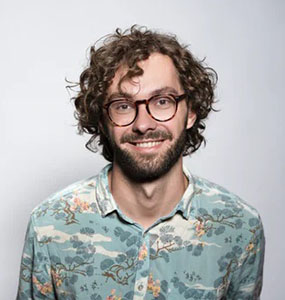 How to make background transparent in Canva? A detailed guide will be shown in this article.Well, say no to unnecessary backgrounds ruining your pictures for we have the perfect way to get a transparent background Canva.
Part 1. How to Make Background Transparent in Canva
Canva is a world renowned tool for its impeccable editing tools and easy to use infrastructure. Trusteed and used by over 60 million users globally over 190 nations, Canva is definitely the perfect solution to your all editing needs.
Follow these steps for a hassle free editing session.
Open Canva

Upload your photo to Canva Pro

Click on effects and choose background remover

Ta-da! You can download this beautiful, background free photo now
However, the Canva option for removal of background is available only in its pro version. So if you are looking for how to make a background transparent in Canva without having to pay, we have some bad news.
Part 2. [Existing Background] How to Make Transparent Background in Canva
How to make transparent background in Canva while the picture already had a complex background? To save your image without a existing background, follow these steps:
Open the Canva and upload your image.
Tap on the background image.

Click the checkboard icon at the top-right corner. There's a transparency button which can be adjusted from 0 to 100.

You can lower it to 0 to make your original backgournd become transparent.

If you find it's okay, you can download it to your device.
When your query is how to get a transparent background on Canva, you don't have to worry anymore. Canva offers an automatic method that helps you delete backgrounds and download images without a background, giving you the space and creativity to add any background as you like.
[Automatically] Better Option to Make Transparent Background or Change Background
Thinking about how to make a logo transparent in Canva for free and without manual efforts? Well, Canva doesn't have an option for that at the moment, but there sure is a powerful alternative for photo editing that will make your day!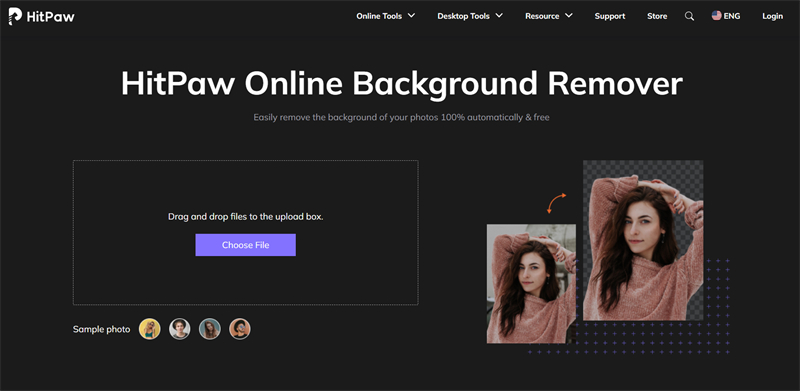 HitPaw Online Background Remover is the call to all your backgournd problems. Not only does it outperform every disadvantage that Canva has, but is also AI powered. This means that you can get photos free from backgrounds automatically with only one click. Also, it also only requires one click to help you to switch to another background in image.
Forget about using Canva make background transparent. Now with this magic tool , you can save time and money!
1

Upload your files to HitPaw Background Remover

2

2.Now, click on Remove Background

3

Give the system some time to remove the background on its own (<60 seconds)

4

After removal, edit and scale the removal as per your choice and convenience.

5

You can download it now. It's also availble for you to change for another backgournd with one click.
HitPaw Online Background Remover is a safe, private, and secure way that helps you edit and remove photo backgrounds the way you want. No worries for boring and annoying backgournds anymore. You're able to deal with all backgrounds at ease with this powerful AI remover.
FAQ: What's the difference between Transparent Background Image and White Background Image?
We also present the way how to make your background white. But Oftentimes, while removing a background, your ready image will appear in front of a white background. This is as a dummy background and will not reflect as soon as you download the image and put it over something else.
This is absolutely ugly and unappealing. For these purposes, using a transparent background image with HitPaw Online Background Remover is the best option. You can remove the background completely and make your logos and images with a transparent background. Then, wherever you paste the logo, only the original image will appear underneath it, no shabby white strips.
Conclusion
On Canva, transparent background is easy with its pro version. But most people refrain from using paid tools for editing, especially if they are just beginners or hobbyists. To save them from this issue and many more, HitPaw Online Background Remover is the powerful AI tool for those who wish to get their tasks done without having to pay! Enjoy your editing sessions with HitPaw online free background removing tool and be unstoppable!