5 Best Joe Biden AI Voice Generator in 2023
Are you looking to bring much-needed humor and fun to your conversation? Opting for Joe Biden TTS AI voice can help you prank your friends in the middle of a birthday or marriage ceremony.
Joe Biden has been an interesting personality courtesy of his hilarious quotes and gestures. However, looking for AI voice generators is paramount to playing the Joe Bin weed AI voice. Luckily, this guide will come up with 5 top-notch AI voice generators.
Part 1: Who Is Joe Biden?
Joe Biden became the 46th president of the USA on January 20, 2021. He served as vice president from 2009 to 2017 under Barack Obama. Apart from being US president and vice president, Joe Biden remained senator of Delaware for about 36 years.
During his presidency, he served the United States' interests well, raising the voice for climate change, LGBTQ rights, etc. Biden also has the privilege of being the oldest president in USA history, taking over Ronald Reagan.
Part 2: Top 5 AI Joe Biden Voice Generators
Knowing how to make Joe Biden AI voice has become simple courtesy of the five brilliant AI voice generators mentioned below.
Typecast.ai
Typecast.ai is an impressive web-based app that offers an intuitive and user-friendly experience, particularly for individuals with limited knowledge of ai voice generation and video editing. Its functionality exceeds expectations, making it a powerful platform for generating diverse types of content, such as voice, videos, avatars, etc. The platform's ease of use allows users to fully explore its capabilities and unleash their creativity in various projects.
Features
Generate Joe Biden AI voice with ease
Generate human-like virtual avatars with AI
Provides more than 300+ voice actors
Offers various text to voice templates
Also serves as an AI text reader and voice synthesizer
 ElevenLab.io
Another realistic voice AI Joe Biden that can help you develop an excellent voiceover of Joe Biden's voice is ElevenLab.io.
Since it is an online text-to-speech tool, you don't need to install any software. Instead, visiting the official website of ElevenLabs.io will be enough. You can sign up with ElevenLabs.io and can explore the hundreds of voice effects it comes up with.
The best thing about this AI Joe Biden text-to-speech tool is that it generates voiceovers in brilliant sound quality; you'll think as if the real celebrity is speaking.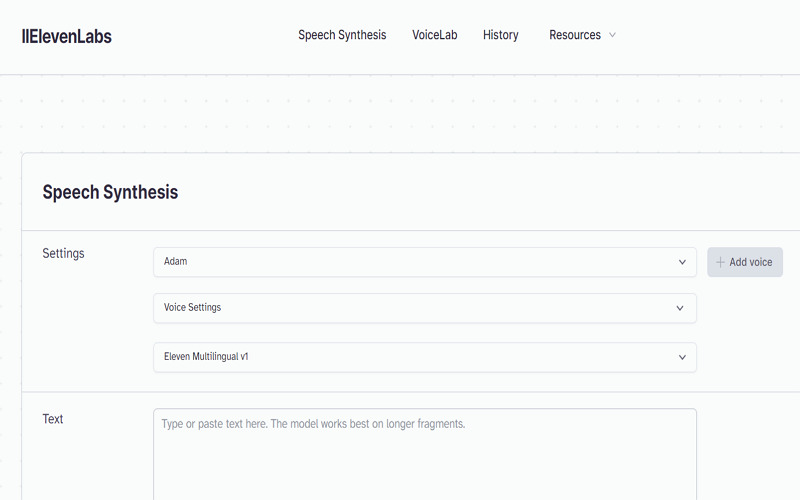 Features
Offers the lifelike and rich voice creation options
Brilliant features for storytelling
Comes up with the simple user interface
Use ElevenLab.io for various scenarios, including news casting, storytelling, making audiobooks, etc.
No installation is needed
FakeYou.com
With only clicking a few times, FakeYou.com allows you to generate the top-notch Joe Biden AI voice. Apart from offering a simple user interface, the best thing about FakeYou.com is the sound quality it brings to the table.
Apart from offering hundreds of free voice effects, FakeYou.com helps you to customize the voices and make them follow your choice. To know how to get Joe Biden AI voice, all you need to do is visit the official website of FakeYou.com.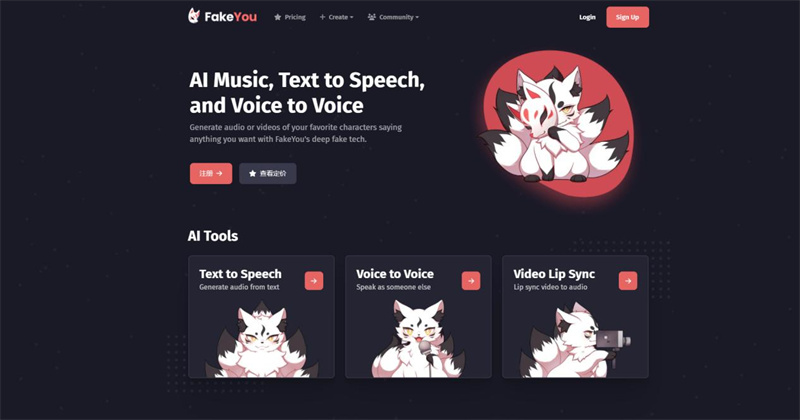 Features
Comes up with the simple and intuitive user interface
No installation is required
100% safe
Comes up with the 2000+ voices
Generate the mind-blowing voice via a text
Compatible with the multiple languages
Murf.ai
Murf.ai is a wonderful Joe Biden AI voice generator that offers 20+ languages and blesses you with 120+ voice effects. It allows you to generate voice overs for debates, political videos, speeches, and more.
Features
Allows you to adjust the speed, pitch, and category of the voice over
Offers the simple user interface
Comes up with the 20+ languages
Blesses you with the 120+ voice effects
Speechify
Speechify is another high-profile text-to-speech that could effortlessly generate the Joe Biden AI voice. With 30+ voices and an easy user experience, Speechify also enables you to produce voiceovers in 15 languages.
The interface that Speechify comes up with is nothing less than satisfying and encouraging, helping you to access the brilliant Joe Biden AI voice in a few simple clicks.
Features
It comes up with over 30 natural-sounding voices.
Offers the effortless and intuitive user interface
Compatible with the 15+ languages
100% safe for your PC
Allows you to convert the text into a remarkable speech
Doesn't tinker with the quality of audio
Part 3: How to Get Joe Biden Soundboard on App
Apart from using the Joe Biden AI Voice changer for PC, you can also explore the breathtaking Joe Biden AI voice generator app in the shape of Sleepy Joe Biden Soundboard.
It is a magnificent tool with many sound effects to make your audio sound like Joe Biden is speaking. With the simple user interface, Sleep Joe Biden Soundboard helps you play the favorite quotes of Joe Biden with minimal effort.
Generating the voice effects in Sleepy Joe Biden Soundboard takes only a few seconds as you need to install the app and then generate the high sound quality voice overs.
Part 4: How to Add Generated Joe Biden Voice to Video
After using the AI Joe Biden Voice tool to generate the present AI voices, you can add audio to your favorite video. For that matter, taking the services of HitPaw Add Audio to Video Online makes complete sense. By offering a simple and intuitive user interface, HitPaw Add Audio to Video Online ensures that the audio quality doesn't get compromised.
You can also select the video timing you'd want to play the audio. Changing the video and audio volume is also possible courtesy of the brilliant features of HitPaw Add Audio to the Video Online.
Key Features of HitPaw Online:
Supports all the devices
Comes up with the simple user interface
Compatible with the popular audio formats
Allows you to play the audio while trimming
Comes up with the in-built media player
Helps you to click a screenshot during playback
How to add generated president AI voice to video through HitPaw Online?
1.Navigate to the HitPaw Add Audio to Video Online and click the ''Add Music to Video Now'' icon. Upload the required video you'd like to add the audio into after hitting the '' Choose File'' icon.

Add Voice Now!

2.After visiting the right side column, tap the '' Add Audio'' icon to drop and drag the audio. Now, you'll be able to see various audio editing options, and all you need to do is choose the '' Trim Audio'' icon to select your audio part.

3.Now, you can select the starting point for your generated voice. Tap on the ''Save''icon to download the video clip with Joe Biden's AI voice added to it.
Final Thoughts
People looking for the best Joe Biden Voice AI generator can take notes from this guide. We've listed the 5 top-notch AI voice generators; all the tools listed in this guide won't disappoint you.
Moreover, you can look at the HitPaw Add Audio to Video Online to add the generated Joe Biden Voice AI to the desired video without compromising the sound quality.
Add Voice Now!