Best 5 Websites to Generate ID Photos Online
A photo id is a form of identification that typically only shows the bearer's face in the accompanying photograph. All around the world, using photographs as identification is seen as essential. You must submit a photo of yourself for identification and record-keeping purposes, whether for official purposes or professional ones. In this article, you will learn some useful tools to make ID photos online.
Part 1: What Is Photo ID?
Firstly, photo id is the a photograph-based form of personal identification. Secondly, it is also the name of song, the photo id lyrics are in lo-fi theme. The fourth song and second single from I'm Allergic To Dogs is "Photo ID." the second extended play by American vocalist Remi Wolf, which has five songs. The bridge of the song practically bursts, especially on TikTok.
You may easily produce a photo id using the tools provided by different websites, and you won't need to invest in time-consuming, expensive photo editing software. You can make your own online ID images if you have decent photography abilities and access to a printer. Now we are going to introduce some methods to make an ID photo easily.
Part 2: Top 5 ID Photo Makers Online in 2022
The days of waiting in line at the post office to acquire your passport photo are over, thank God for these free passport photo apps. Following are the tools for photo id card maker
Passport Photo Online
The need for professionalism is something that Passport Photo Online is aware of. The platform makes sure that all images are subject to the needs of authorities by implementing an explicit check and balance across its system. It can generate free id photo 4 you. Your passport-sized photo will be ready in a matter of seconds thanks to its famed ease.
Visafoto
Give Visafoto an instant a go if you want quick productivity and a completely automated solution to produce images for ID cards or passports. After deciding on your nation and Visafoto document, you should create the backdrops if you want an image of professional calibre. Visafoto offers a straightforward file that contains various forms and software settings and can be readily uploaded to online forms. Visafoto is the best id photo passport photo maker that can save your time and budget easily.
MakePassportPhoto.com
MakePassportPhoto.com is a really useful website with simple navigation. The first step is to choose the nation and document, after which you should submit the photo. It can also generate fake id photo that your in the very limited time.
On the other hand, the AI-powered tool provides you with many photo sheets in various sizes and automatically changes the background. However, since it doesn't print the image, you'll have to do it yourself.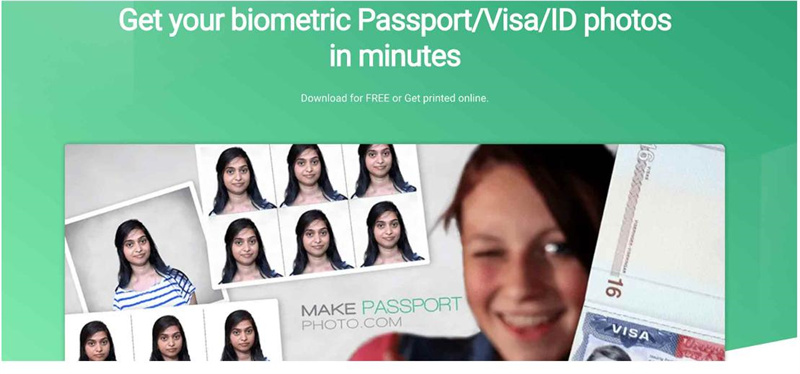 PresoFot
PersoFoto can swiftly transform your photograph to the specifications needed for a passport, visa, or driver's licence. Select the nation and the type of document for which you require a photo first. PersoFoto will immediately provide you with the necessary picture specifications.
Then, using the arrow and zoom buttons, upload your image and crop it to suit the frame. Or you may achieve the same thing by using your keyboard shortcuts. The picture is subsequently resized by PersoFoto to meet the specifications. Your photograph is available for free download in digital form.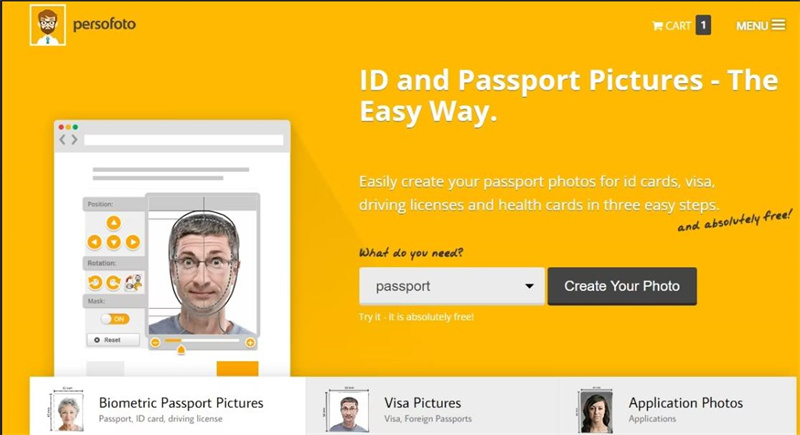 123PassportPhoto
A user-friendly online tool for creating photo id card maker is 123PassportPhoto.com. The photo is automatically retouched by 123PassportPhoto, but you'll need to trim it yourself.
It provides five distinct improvements. Choose any one of them, then decide what size paper you'll use to print the pictures on. Additionally, you have the option to download just one image.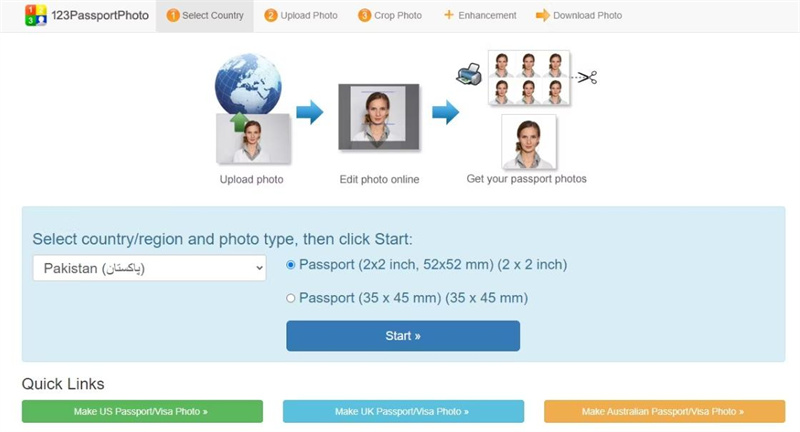 Part 3: How to Remove Background from ID Photos Online
Al-powered HitPaw Online Background Remover can precisely remove the background from id photo. By using this tool , you can easily remove background and adjust your image with this photo id maker. You can replace any background with your photos id background. It is a 100% free and user-friendly automatic tool. Following are the steps that how to remove background using HitPaw background remover
1.Visit the website and choose the image from your computer by clicking the "Choose File" button.

Create Now!

2.Now you have to upload your desired image and click REMOVE button as shown in the below figure.

3.Click Edit to modify the id photo by changing the backdrop using the given templates.

4.After all editing you just click on DOWNLOAD button to save your id card photo.
Conclusion
When taking id photos, being inexperienced might be a nuisance. You now have a better understanding of what to anticipate from passport picture applications and how to make your next passport photo ID stand out after reading this article. By the way, you can also use HitPaw Online Background Remover to make an ID photo by removing and changing background.
Create Now!