10 Best Tools to Turn Photo to Sketch (Online & APP)
Finding the person who created your sketch or surprising someone with an original photo is difficult. It's simple to stand out from the crowd if you want to. You may create sketches from your images using a variety of desktop and mobile applications. These resources include everything from basic web editors to complex graphic design software. The majority of them let you customize the drawing effect in a variety of ways to suit your preferences. However, you must have some Editing experience for them. These tools make it simple to quickly transform your images into beautiful sketches, Lets see top 10 photo to sketch converter.
Part 1: 5 Best Tools to Convert Photo to Sketch Online
It might be difficult to find the perfect tool for this, but with the correct internet tool, it can be a quick and pleasurable procedure. The five finest online tools for turning your images into drawings will be covered in this post. With the help of these tools, you can easily convert your images into pencil, pen, or colour pencil sketches thanks to their variety of features and possibilities. Furthermore, a few of these tools are free, allowing anybody to convert photo to color pencil sketch online free without having to pay.
Befunky
With few clicks, you can quickly convert your images into sketches using the online photo editor BeFunky. With BeFunky, turning a photo into a drawing is a simple and user-friendly procedure. Simply upload your photo to the programme, then choose the desired sketch effect. A variety of sketch effects are available from BeFunky, including pencil, pen, and colour pencil effects. You may change the effect's intensity to get the appearance you want.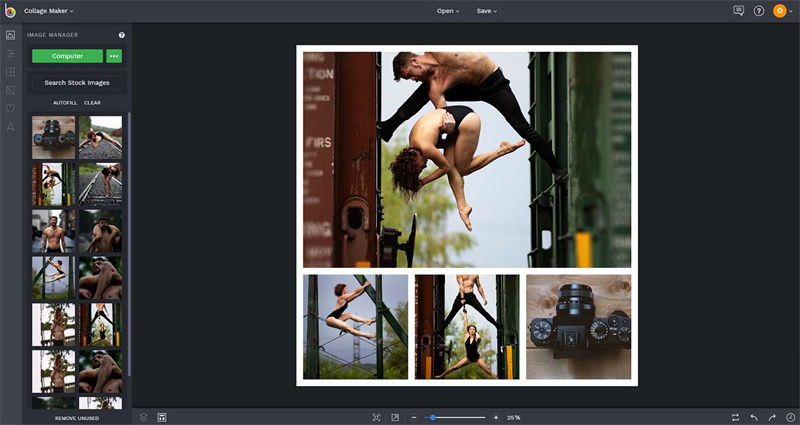 Key Features:
Drag and drop functionality is supported via a very basic interface.
You can upload multiple pictures at once.
Amazing filters and skin-editing tools are available.
Adjustments to parameters.
Lunapic
Another free online tool that converts photos into pencil sketches is Lunapic. Through its navigation bar, you may access several editing features. Simply upload a photo and make the necessary adjustments to achieve the desired effect for your pencil sketch. Following that, you may save to your device or post to social media. If you wish to modify the outcome in order to obtain a more unique shot, there are several editing capabilities available.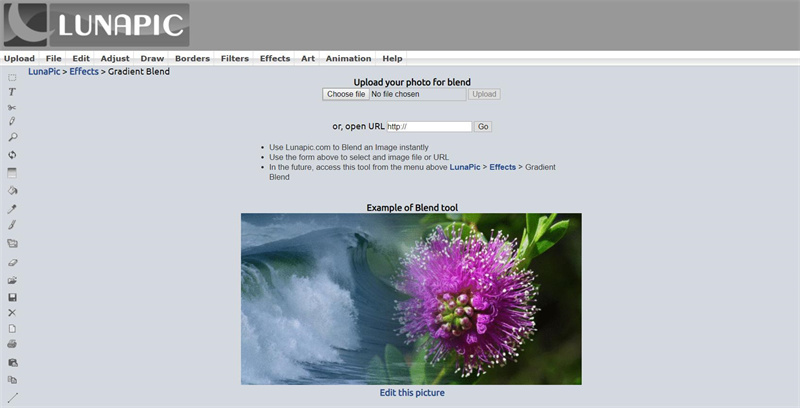 Key Features:
Interface that's not too complex.
A number of editing choices, including Adobe Photoshop.
Easily accessible editing icons on the left.
Useful without cost.
FotoSketcher
Using the application software FotoSketcher, you may create drawings from your photographs. Try FotoSketcher, a straightforward application for adding various aesthetic and sketching effects to your digital photographs. FotoSketcher allows you to concentrate on the image rather than the process thanks to its extensive selection of filters and choices, straightforward split-screen architecture, and comfortable controls. Additionally, additional capabilities like automated colour correction and contrast adjustment are available in FotoSketcher. The right-hand pane of FotoSketcher displayed a sample of our adjustments.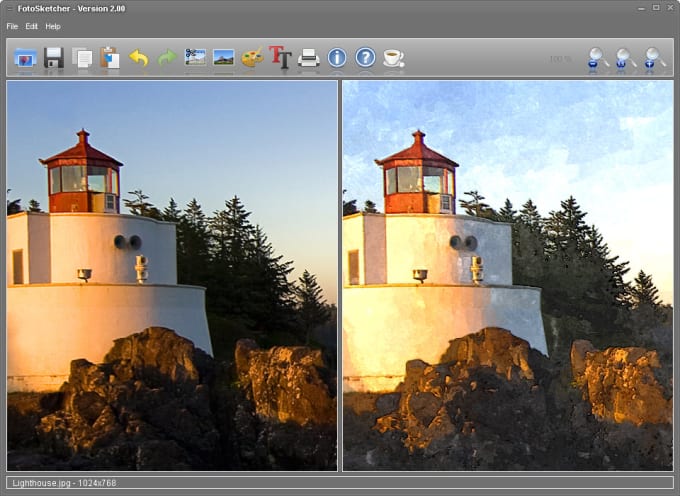 Key Features:
Provides a selection of sketch effects, such as colour pencil, pen, and pencil.
Includes automated colour and contrast grading for even better outcomes.
The user-friendly interface of FotoSketcher makes it simple to turn photographs into drawings.
Outcomes that are more accurate than those of traditional instruments.
PicSketch
Using the free web programme PicSketch, you can create drawings from your images. PicSketch, which aspires to be a professional sketching programme, provides fundamental editing features including rotation, brightness and contrast adjustments, and backdrop changes for picture sketches. Even from the pre-set pencil drawing styles, you may select a pencil sketch effect. Additionally, you may change the brightness and contrast of your photograph as well as the shading of your doodles. With these tools, you may quickly create customized drawings from your images that are distinctive.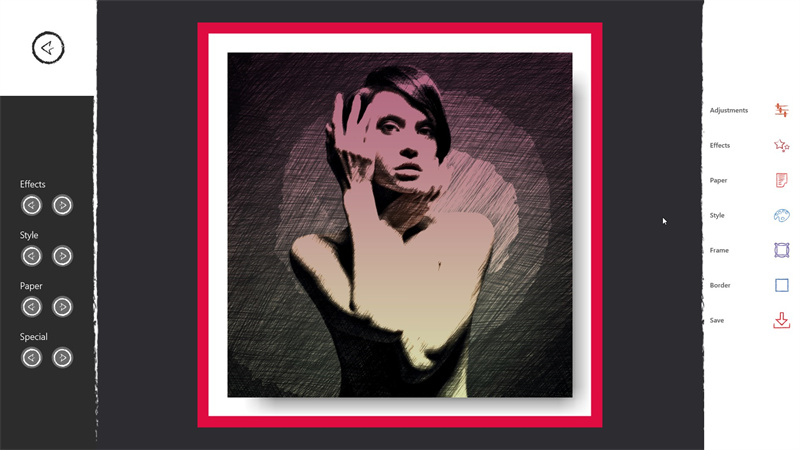 Key Features:
A variety of sketch effects, including pencil and pen, are available in PicSketch.
Ability to apply shade, change the line's thickness and darkness, etc.
The ability to edit the photo's contrast and brightness for best results.
PicSketch is a user-friendly, open-source, and free internet tool.
Imagetosketch
A straightforward and user-friendly web application for turning photographs into drawings is called ImageToSketch. With this tool's simple and approachable UI, it's simple to produce beautiful drawings from your images. You may also add text and other features to your sketches with this tool, allowing you to make really original and customised artwork. Anyone wishing to experiment with photo-to-sketch conversion may consider ImageToSketch.
ImageToSketch delivers high-quality drawings quickly and with a high level of reliability in terms of overall performance. The tool is also quite simple to use.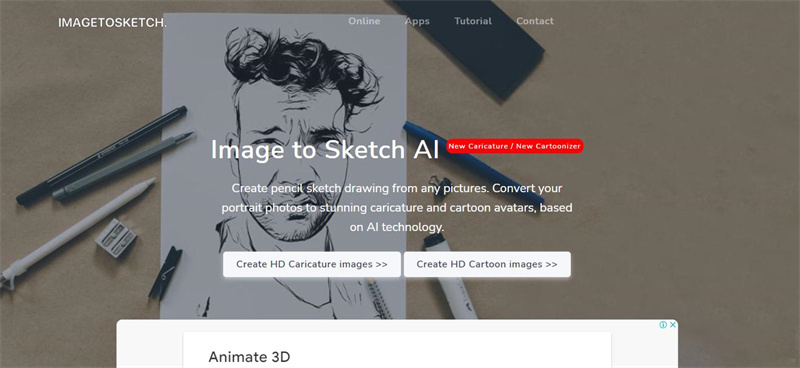 Key Features:
The programme offers an intuitive interface that makes it simple to turn images into sketches.
Different sketch effects are available in ImageToSketch, including pencil, pen, and colour pencil effects. You can change the effect's intensity to get the look you want.
The tool gives you the choice to edit the brightness and contrast of your photo as well as add text and other features to your doodles.
Part 2: 5 Best Photo to Sketch APP
Apps that convert a photo to a sketch or illustrations are known as photo to sketch software. These programmed include a wide range of tools and features to assist you in producing unique artwork from your images. These applications each have a special set of capabilities, such blending modes, AR technologies, and brushes that can be customized. These applications offer a fun and practical method to transform your images into pieces of art, regardless of your level of artistic experience.
Adobe Photoshop Sketch
You may create drawings and illustrations from your images with Adobe Photoshop Sketch, a digital sketching programme. Customization brushes, a flexible colour picker, and a layer-based workflow are some of its standout features. The software also provides a collection of creative cloud-powered materials and lessons to help you advance your artistic abilities. You may import photographs from Adobe Lightroom or other sources.
Key Features:
Flexible colour selector that offers fast access to a huge selection of hues, making it simple to discover the ideal shade for your artwork.
Supports a layer-based workflow, making it simple to arrange, alter, and maintain the organization of your artwork.
Allows you to utilize images as a reference for your sketches by importing them from Adobe Lightroom or other sources.
Autodesk Sketchbook
Autodesk Sketchbook is a high-end painting and drawing tool that provides a variety of functions for producing digital art. The user interface is simple and inconspicuous, allowing you to concentrate on sketching while keeping tools and palettes hidden until you need them. Additionally, the programme offers a perspective guide and a symmetrical sketching mode, making it a wonderful choice for artists who want to make more intricate compositions.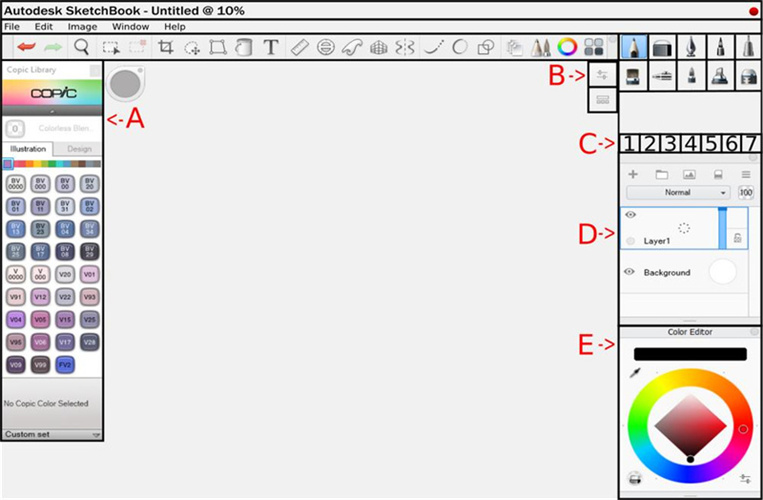 Key Features:
Fast & simple procedure.
Upload picture using different methods.
Provides a perspective chart, making it simple to build intricate compositions with Precise perspective.
Enables you to capture time-lapse films of your sketches, allowing you to share them.
SketchAR
An image is displayed on the screen of your device using the camera in the SketchAR AR (Augmented Reality) drawing software so you can trace it. To make your own unique sketches, you can import your own photos or pick from a large selection of images and sketches. It's a user-friendly tool that is ideal for both inexperienced and seasoned artists. A very simple interface is used to provide drag and drop operations.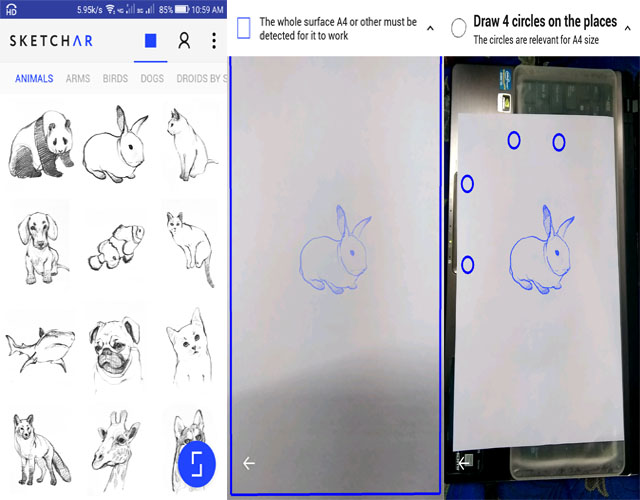 Key Features:
Uses augmented reality (AR) technology to display a picture on your device's screen so you may trace it to make precise drawings.
Provides a large selection of pictures and sketches to pick from, or you may import your own Pictures to make bespoke sketches.
All levels of artists may use it easily since it has a user-friendly, intuitive design.
Procreate
Procreate is a raster graphics editing software for digital painting developed and marketed by Savage Interactive for iOS and iPad. Digital artists of all skill levels will appreciate Procreate strength and versatility. It provides a number of tools and brushes, such as wet and dry brushes, a colour mixer, and several blending modes. The software is a terrific option for artists who want to produce more intricate works because it also has a sophisticated layering mechanism and a configurable canvas.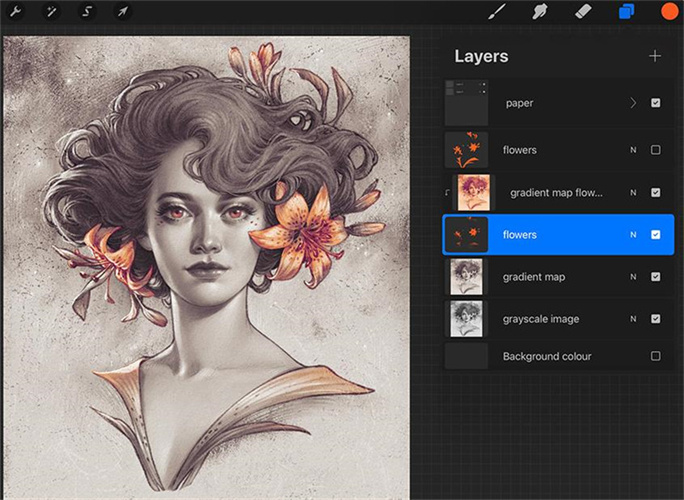 Key Features:
Enables you to create distinctive and imaginative sketches using a huge selection of configurable brushes, including pencils, markers, and digital brushes.
It is simple to use for artists of all skill levels and has a straightforward interface.
Allows for layer-based editing, enabling you to easily organize and separate the various components of your drawings.
Photofunia
Another free picture to sketch converter is Photofunia, which will transform your uploaded photographs into pencil sketches in under a minute. One of the simplest tools for converting an image into a drawing, even if it may not be the most sophisticated tool on our list of the top AI sketch conversion tools. It only requires that you upload the photo to its platform; after that, it instantly transforms the image into a lifelike pencil drawing.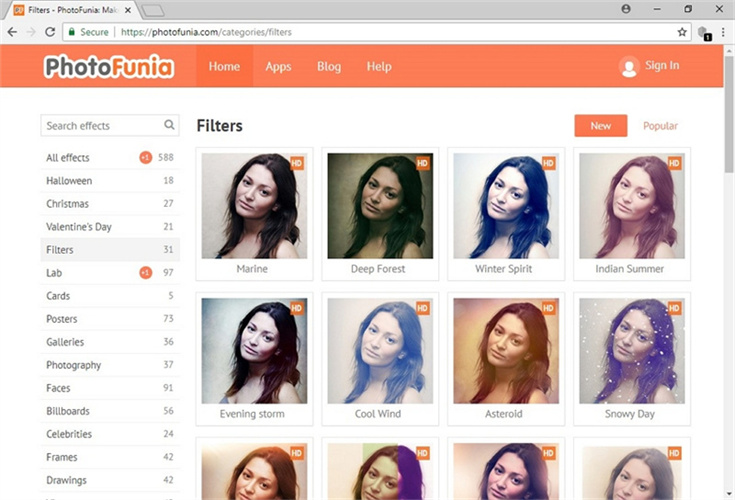 Key Features:
Provides a wide range of effects, including cartoon, painting, and sketch effects, allowing you to create original works of art from your images.
It is simple to use for individuals of all skill levels because to its straightforward and user-friendly design.
Allows you to adjust a number of variables, including the strength of the effect, to get the desired effect.
Extra Tip: How to Turn Text to Sketch Online
Online tools and software may used to convert text into sketches in many different ways. With only a few clicks, you can quickly turn your text into a one-of-a-kind piece of art by utilizing these tools. One such application is HitPaw 4AiPaw Online, a simple-to-use online tool that enables you to quickly convert your words into a sketch.
Using the user-friendly platform HitPaw 4AiPaw Online, you can quickly convert words into drawings with a broad range of configurable settings and styles to pick from. HitPaw 4AiPaw Online is a fantastic option whether you're a skilled artist or just searching for a fun method to do sketching.
Key Features of HitPaw 4AiPaw Online:
 It is simple to use for people of all skill levels thanks to its intuitive and user-friendly design.
Work on browsers, iOS, and Android.
Assist you in creating NFTs PFP just a few clicks.
Use cutting-edge AI-based technologies to create art.
To make the tool more accessible, provide a Chrome extension.
Embrace Discord and share your NFTs with the group.
After three days, the generated artwork is automatically deleted.
Gives you the freedom to change a variety of options, such as the drawing style, colour, and size, to get the outcome you want.
How to convert text to Sketch Photo:
1.The first step is to start the 4AiPaw browser tool.

Create Now!

2.Second, write down some words to describe your sketch photo, and choose "sketch" and "artist name" under the art "Style" and "Artist" sections, respectively, to indicate your preference.

3.The final step is to open the "Generate" tab and change the saturation level and output size. You may now download the picture.
Conclusion
This article explains how to convert photo to sketch and lists 10 tools that might be useful. However, we advise using  HitPaw 4AiPaw Online because to its advance technologies and features, which require no editing expertise and operate automatically using artificial intelligence (AI).
Create Now!