How to Make Logo Transparent Free and Fast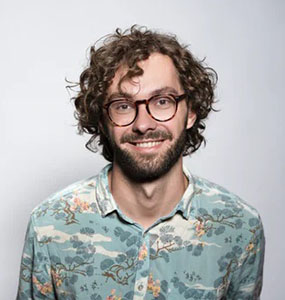 Are you searching for the best making logo transparent tool? Numerous transparent tools are available on the Internet. However, here we list several best and popular tools selected for you.
Part 1. How to make logo transparent with HitPaw in 3 Minutes
When the problem at hand is a disturbed, chaotic, tacky background, perhaps no application better than HitPaw Online Background Remover can do the job. You can now make logo background transparent in only three minutes with this marvelous AI tool. Just a click, it can automatically help you remove the unnecessary background. Surprised? Let us show you the trick to making logo transparent with this life-saver.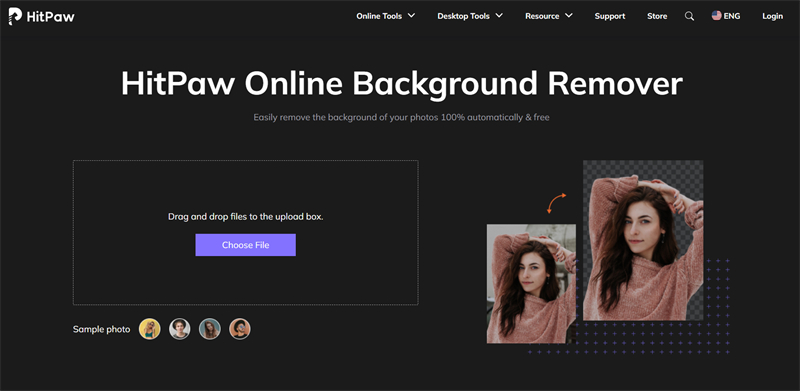 To make logo transparent free, you should firstly go to the website of HitPaw Online background Remover first
Choose and upload your file or drag and drop from a location
Click on "Remove Background", the software will automatically detect and remove the background
Edit as required
Download to save the image in your favorite format
The best thing about HitPaw is that helps make logo transparent png in several steps and doesn't take a lot of time. It is free, fast, and secure, also protects privacy. In short, HitPaw solves the cons that every other editing software usually has.
Part 2. How to Make a Logo Background Transparent in Photoshop
Trusted by many and used for decades now, Photoshop is usually anybody's go to solution for any media requirements. However, when compared to today's AI powered automatic photo editors, Photoshop does take the back seat. Nevertheless, for our Photoshop vintage maniacs, follow these easy steps to get work done.
Open your image in Photoshop

Using the Layers panel, click on the Background layer and name it to add layers to your image

To create a selection, go to the magic wand tool. From the options, click on "Select Subject"

Photoshop will try to select the image from the background automatically. Use the magic wand to choose and edit the selection.

Once you have the front-ground image selected (which does not have to be deleted), reverse the selection by using key combination Ctrl+Shift+I (Command+Shift+I on MacBook)

Click backspace (or delete on Mac) to remove the background

If you see a grey and white check board pattern, you have successfully removed the background from your image

Save the image. Press Ctrl+Shift+Alt+W (Command+Shift+Alt+W on Mac) to save the image. You can choose from multiple formats, but PNG is the best
For logos, the procedure is a little different.
Open your logo file (which is in .jpeg) in Photoshop

Now, like we did for images, select everything but the background from your logo using the Magic wand.

Invert selection and delete using the shortcut keys
Note that this procedure to make my logo transparent works only with logos which have a .jpeg format. Vector formats have different methods.
Part 3. How to Make a Logo Transparent with Canva
Canva pro, the paid version of the application, offers its users hassle free background removal from images and logos in minutes. They offer multiple resolutions and formats, and also give you a free trial that will help you make logo transparent professionally without having to pay.
These are the steps to this method:
Upload your logo to the Canva

Drag the logo to the editing interface

Click on the logo and press the Transparency feature of Canva. It's on the top-right corner, just below the download button. Adjust the transparency to a level you want

When you successfully made it transparent, you just need to download it on your computer
Although this method is pretty straightforward, there are a deadly con of it: It costs $12.95 USD per month when subscribed to monthly, and $9.95 per month if subscribed to annually.
People prefer going to a free of cost alternative, with our advice and your needs, we believe you will have a clear solution as to how to make a logo background transparent free and easy.
Conclusion
Make logo transparent or its background with HitPaw Online Background Remover. You can remove all you want and more using HitPaw, your go to solution for all your photography and editing needs. Are you still thinking about it? Go and try your first experience with this magic tool.