How to Use Snapchat Filters on TikTok? (2023)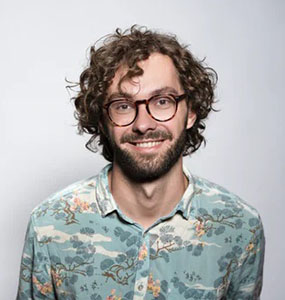 In this era of digital media, almost all social media apps are getting connected with each other. For example, Snapchat filters are used on multiple other camera apps, including TikTok. You will often see people capturing selfies in the famous Snapchat filters on TikTok like the Beard lens is popular these days. Though it's not new to use Snapchat filters on TikTok, people often get confused, go for the wrong ways, and get stuck.
Hence if you are searching for a detailed guide on learning the tutorial about adding Snapchat videos to TikTok or how to use Snapchat filters on Musically/TikTok, your quest is over.
Steps on How to Use Snapchat Filters on TikTok
Let's dive deep into this topic!
Step 1: Install & Open Snapchat
First of all, you must install the Snapchat app on your mobile phone. Now, open it and press the small "Face" icon from the left-hand side to access some filters.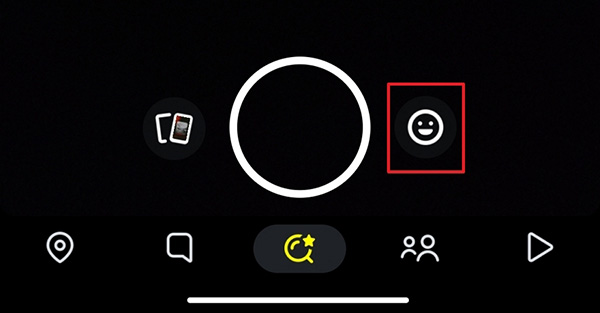 Step 2: Access & Explore Snapchat Filters
If you need various filters, click the "Explore" button, browse, and explore the different filter categories according to your demands.
Step 3: Make a Selection
Check multiple filters on the focused object, choose the desired filter, and then tap on it to proceed further.
Step 4: Go for Recording
To make a worth-watching video, long-press the "Record" button until the video completes its time limit. You can also hit the "Filters" tab to change the effect.
Step 5: Save the Video
This step involves making many changes to the video by using the editing features. For example, recording audio, adding text/links, cropping, trimming, inserting stickers, and more. After making all the necessary adjustments, hit the small "Save" tab available at the extreme left side of the screen bottom.
Step 6: Upload on TikTok
Once done, open the TikTok application on your phone, press the "Upload" button, import the saved Snapchat video, click Next, make changes, add a caption, and hit the "Post" button. That's all you need to do when you ask how to use Snapchat filters on TikTok.
Step 7: TikTok Effects and Filter
For this purpose, you can open TikTok by either clicking "Effects" from the left side of the big "Recording" button and searching & choose the required filter or pressing the "Filters" tab from the right-side upper column to select the popular filters. All done!
FAQs about Snapchat Filters on TikTok
1. Why can't I find filters on TikTok?
If you are unable to find filters on TikTok, you can follow another proper procedure. First of all, open the TikTok app's camera by clicking the + icon and pressing the Recording button. This recording tab will pause your video, and you can tap the "Effects" icon. Now, choose your desired effect and press to use it. That's all!
2. How do I use specific filters on TikTok?
Firstly, you need to open the TikTok app and click Create from the bottom of the screen. Now, press the Filters button from the right side and swipe to search for various options. Tap the filter you want to use and then move the slider from right to left to increase or decrease the filter intensity as desired. All done!
3. How to remove the TikTok filter on Snapchat?
If you want to remove a filter on Snapchat, you need the source file. Open the application, long-press the image to edit, and choose the option to Edit Image. Next, you can use different editing options to remove the filter. However, always keep in mind that it's a bit challenging process.
4. How do you use Snapchat filters without Snapchat?
Yes, several methods can be tried to use Snapchat filters outside the app; however, here is the most used one. You have to open the Camera first from Google. Now, tap the Snapchat icon and browse a wide range of filters to find the one that suits your needs. After that, click the Shutter button to capture the picture in that filter. That's all!
Extra Tips: Save Tik-Tok with No Watermarks
If you are an influencer or social media content creator, you may be finding an advanced & efficient tool to create trending videos for apps like TikTok and Snapchat. And sometimes you might need to use a clip of Tik-Tok video for creating contents. Here Save Tik-Tok without Watermarks comes in handy. It assists you in downloading TT videos without watermarks and with no quality loss.
Features:
Offer an intuitive interface with no privacy leak
Let you complete the task in three easy steps
No need to download or install any program. All done in browser
Enjoy exporting 3 TT videos without watermarks for free per day.
download TT videos in HD quality
Ads free interface provides smooth experience
Here is a quick tutorial on how to create trendy videos for saving Tik-Tok videos without watermarks online:
Step 02 Secondly, copy & paste the URL to the interface, and hit the "Remove" button.
Step 03 Finally, wait till the process finished. Now you can preview the video and downliad it from the browser. All done!
Conclusion
Using filters on TikTok is not tricky because it is similar to using effects on Instagram and other apps. In reality, the effects or filters are where the magic happens on TikTok. Keeping in view people face issues while completing this task, the above write-up offers you the recommended guide on how to use Snapchat filters on TikTok.
In addition, if you want to create more interesting contents with Tik-Tok videos, Save Tik-Tok without Watermarks covers you there. It's not only free & safe but also a powerful online tool to assist you!