4 Ways to Take a Scrolling Screenshot on Mac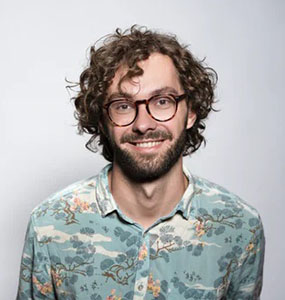 People take screenshots to capture the image of anything that they saw online and want to save it or show it to others. The screenshots are generally still images of the display of your screen that you can capture in easily. But, now-a-days people need to take scrolling screenshot when they need to capture the full web-based page.
Scrolling screenshots help people in various ways. Most importantly, it can store a large part of the page with lots of information, which you can use later on.
So, how do you take a screenshot of a scrolling web page on a Mac? Here, we will discuss 4 different ways to take scrolling screenshot Mac. Stay with us till the end to get the best way for capturing scrolling screenshot.
Way 1. Take a Scrolling Screenshot on Mac with Keyboard Shortcuts
You can take a long screenshot on Mac without using any extra software or apps. You can screenshot full page on Mac using shortcuts keys from keyboard only.
To take a screen shot you need to press Command+Shift+5 keys simultaneously from the keyboard. There may be some more steps to complete this screenshot process and save your screenshot of entire web page on Mac.
Follow these below given steps to know how to take a scrolling screenshot on Mac.
1

Open to the window or page you want to capture.

2

Tap on the Command+Shift+5 keys simultaneously on the keyboard.

3

You will find a menu bar at the bottom of the screen after clicking the shortcut buttons, which will activate the screen recording feature.

4

If you want to record the entire screen, click on 'Record Entire Screen' button from the options menu.

5

The pointer will then take on the form of a camera icon. In any location on the screen, click this camera.

6

Go through the page you want to capture scrolling screenshot of.

7

Keep holding the screen shot keys Control+Shift+5 at the same time for taking screenshot.

8

The similar popup will appear; however, this time, choose the Stop Screen Recording button.

9

You have just taken a screenshot of a scrolling page that you may edit or share whatever you choose.
Way 2. How to Screenshot a Whole Page on Mac with QuickTime Player
If you don't want to use the above given way to take the scrolling screenshots on Mac, then use this another way to take screenshots of full page on Mac. You can use QuickTime Player to take scrolling screenshots. Although QuickTime is a multimedia player, which is built-in software in Apple, it can also take screenshots. There is no need to install QuickTime neither it showcases any ads. It also offers multiple formats to save a screenshot on your Mac, that are compatible to different players.
Follow these steps to know how to take a full page screenshot on Mac.
1

From your Application Folder, click on the Quick Time and open the app.

2

Tap on the 'File' option from menu bar.

3

The dropdown option will allow you to choose 'New Screen Recording'.

4

When you find the same toolbar appear at the bottom of your screen, the subsequent steps will be fairly identical to the shortcut technique.

5

Go with the 'Record Entire Screen' button on the menu.

6

The icon of a camera will now be displayed as your cursor. Anywhere on the screen, click the camera.

7

The whole page or window that you want to record should be scrolled through.

8

From the menu bar, click on the 'File' option.

9

Choosing New Screen Recording from the dropdown list.

10

To 'Stop Screen Recording', select it in the toolbar.

11

You probably have a screenshot that scrolls.
Way 3. Take Scrolling Screenshot on Mac with Browser Extensions
Many people these days are looking for some browser extension that can help them to take screen shot in just one click. Taking a scrolling screenshot using a browser extension is quick and easy. It is one of the easiest ways to take full page screenshot mac with a browser extension. The majority of the time, extensions are simple to use and cost nothing to install. With these tools, taking a screenshot only a few clicks.
1. GoFullPage
This is one of the simplest browser extensions to take scrolling screenshot on Mac. You just need to add the plugin to the browser, and it will start working. It will take screen shots just by clicking on browser extension, and you can use the shortcut keys Alt+Shift+P from keyboard to capture Mac screenshot whole page scroll.
Pros
Various image formats.
No ads or unnecessary permissions.
Free and easy to use.
Cons
It doesn't provide any editing tools.
You can't share a screen shot directly.
2. Awesome Screenshot
The Awesome Screenshot is a reliable browser extension for taking screenshots on Chrome. Due to its excellent features and availability of browser extensions, this program is used by a large number of users. You may effortlessly edit your screenshots using the amazing features of this software. It is easy and simple to use. While using it, there are no pop-up adverts.
Pros
Provides local and cloud recording.
Easy to use.
No ads.
Instantly share your screen shot.
Cons
Sharable link will be available only when you login with its account.
SDifficult capture parameter settings.
3. FireFox Screenshots
If you use FireFox browser on your Mac, then this the best way to capture scrolling screenshot for you. This way can only be used on a Firefox browser. There is a built-in tool in Firefox to take screenshot, you can use that tool on your Mac to take scroll screenshot mac. It has great features, and easy to use.
Pros
Easy to use.
No need to install.
Easy download.
Capture the entire of required region.
Cons
Can only be used with Firefox browser.
You cannot add audio to the scrolling screenshot.
Way 4. Using Online Screen Recorder to Screenshot of Entire Web Page on Mac
If you are unable to get the scrolling screenshot that you wish to take using above given ways, then you should use HitPaw Online Screen Recorder. HitPaw Online Screen Recorder is a free tool that helps you to capture the screen movements from one window to another window or scrolling screen, video calls, lectures, streaming videos, etc. It is a web-based screen recorder, which can be used on Mac, PC, iOS, Android devices with a browser only.
You can record an entire screen, an application window, or browser tab with audio using HitPaw Online Screen Recorder. It allows you to record audio via microphone and/or system sound, and you can also record a video without sound. You may quickly capture your screen online without installing any additional programs or browser plugins.
Follow the steps to how to take a scrolling screenshot on MAC using HitPaw Online Screen Recorder.
Step 01 Visit the website of HitPaw Online Screen Recorder, click the 'Start Recording' button after selecting your preferred recording mode.
Step 02 Give this website permission to use your microphone and to record your screen when prompted by a pop-up window.
Step 03 Now, choose the window that you need to capture.
Step 04 After you have finished recording the screen, you can either download or alter the video.
HitPaw is a great online tool for scrolling screenshot Mac and it also provides amazing features, but still there only a limited features available when you are using an online tool. To use more features, where you can edit, change audio settings, etc. you can download the desktop version of HitPaw Screen Recorder.
The Bottom Line
Taking a scrolling screenshot on Mac can be useful in many ways. You can easily capture a scrolling screenshot on Mac using the above given ways. These are the easiest and simplest ways to capture the full-page screenshot. We recommend you to use HitPaw Online Screen Recorder for taking the screenshot of the entire web-based page or other. It has some amazing features that will help you to work effectively.