Why You Need to Get The Transcript Of Any Video?
In this digital era, obtaining the transcript of any video has become crucial for a variety of reasons. Whether you're a content creator, researcher, or simply a viewer, having access to a video's transcript can greatly enhance your experience.
In this comprehensive guide, we will explore the importance of video transcripts and provide you with a step-by-step guide on how to get the transcript of any video.
Part1:A Pro Tip to Get The Transcript Of Any Youtube Video
So as we have said earlier, getting the transcript of any video file on YouTube might be very important for some people. That is why you must be wondering how to get a transcript of any video file.
Well, there are lots of different methods that you can use to get a transcript of video files on YouTube or on your computer. However, not all those methods are convenient for everyone. And in order to help you, we have shortlisted a few best methods to get the transcript of any YouTube video file.
Method 1: YouTube's Automatic Captions
One of the easiest ways to obtain the transcript of a YouTube video is by utilizing YouTube's automatic captions feature. This method works if the video you're watching has already been transcribed by the uploader or if YouTube's speech recognition system can generate accurate captions.
To access the automatic captions, follow these steps:
1. Play the YouTube video and click on the "CC" button located at the bottom right corner of the video player. If the button is not visible, it means that the video does not have captions available.

2.

Once you enable captions, the text transcript will appear on the screen synchronized with the video playback. You can read along with the captions or pause the video at any point to copy the transcript.
However, it's important to note that automatic captions may not always be accurate, especially for videos with background noise, heavy accents, or technical terminology. If you require a more precise transcript, consider using one of the alternative methods below.
Method 2: Otter.ai
If the YouTube video's automatic captions aren't working, you can try Otter.ai. Otter.ai is a powerful real-time transcription and note-taking tool that utilizes advanced speech recognition technology to convert spoken words into written text. It offers a range of features that make it an invaluable tool for transcribing meetings, interviews, lectures, and other audio recordings.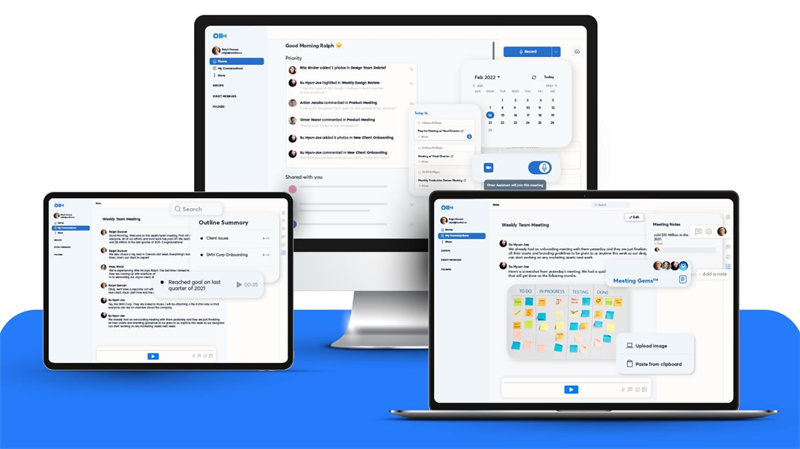 With Otter.ai, users can easily upload audio or video files for transcription, or they can use the built-in recording feature to capture and transcribe conversations on the go. The tool supports various audio formats, including MP3, WAV, AAC, and more, making it compatible with a wide range of recording devices.
Here are easy-to-follow steps that you can use and learn how to get a transcript of any video file using Otter.ai.
1.Download the YouTube Video:
First, you'll need to download the YouTube video you want to transcribe. There are various online tools available that allow you to download YouTube videos in different formats. Choose a reliable tool and download the video file to your computer.
2.Sign in to Otter.ai:
Visit the Otter.ai website and sign in to your Otter.ai account. If you don't have an account, you can create one for free.
3.Create a New Transcription:
Once you're logged in, click on the "New transcription" button to create a new transcription project.
4.Upload the Video File:
In the transcription project, click on the "Upload" button to upload the downloaded YouTube video file. Browse for the file on your computer and select it.
5.Start Transcription:
After uploading the video file, Otter.ai will begin processing it. Depending on the length of the video, it may take some time to complete the processing.
6.Review and Edit:
Once the video processing is complete, Otter.ai will generate a transcript of the video. Review the transcript and make any necessary edits or corrections. You can play the video alongside the transcript to ensure accuracy.
So that's how to get a transcript of any video file using different methods. However, you must be wondering how you can download YouTube videos.
Don't worry; here is a guide for you.
How to Download YouTube Video through HitPaw Video Converter?
If you're looking for a way to download YouTube videos and obtain their transcripts, HitPaw Video Converter is a useful tool that can help you. Here's a step-by-step guide on how to download YouTube videos through HitPaw Video Converter:
1.

Download and install the HitPaw Video Converter tool on your computer and launch it.

2.

Now copy the link of the YouTube video and go to the Download section on the HiPaw Video Converter tool. Here you need to Paster the URLs and hit the Analysis button.

3.

After that, choose the video format type in which you want to download the video and hit the Download button.

4.

The process will take a few minutes, depending on the size of your video and the internet connection. So wait patiently until the process is finished.

5.

Once the video is downloaded, you can play it within the HitPaw Video Converter, and if everything looks good, you can save it on your system.
Extra Tip: How To Use A GIF Maker?
Are you looking to create fun and personalized GIFs? Look no further! HitPaw Online Video Converter offers a user-friendly and efficient GIF maker tool that allows you to bring your videos or images to life with animated graphics. Whether you want to create a happy birthday GIF, a cute GIF, or any other type of animated content, HitPaw Online Video Converter has got you covered.
Here are some key features of HitPaw Online Video Converter that you must know.
You can choose from a variety of video formats, including MP4, AVI, MOV, and more, to convert into a GIF.
You can also customize the duration, frame rate, and size of the GIF to suit your preferences.
The tool also provides an easy-to-use interface, making it accessible to users of all skill levels.
Now let's discuss how you can use HitPaw Online Video Converter to make a happy birthday star wars gif, happy birthday granddaughter gif, etc.
1.

Go to the HitPaw Online GIF Maker ([OFFICIAL] HitPaw Online Convert Video to GIF Free) tool by following this link.

2.

Now upload the video file that you want to convert into a GIF file. For this, Choose File and upload the video on the tool.

3.

Once the video is uploaded successfully, choose the required framerate and resolution of the GIF and hit the Create GIF button.

4.

The tool will quickly convert your video into GIF, and you will be able to download that GIF by hitting the Download GIF button.
Final Thoughts
So that's how you can get transcript of any video file on your computer or online. All you have to do is carefully follow the steps given above and get the transcript of any YouTube video easily.