Top 8 Collage Makers for Free in 2023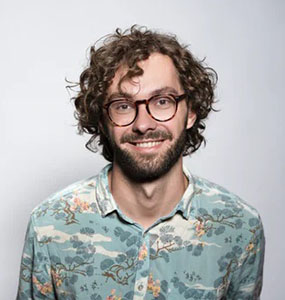 Someone once said that a picture is worth more than a thousand words, and it's easy to see why. There are instances when a single image is insufficient to convey the entire narrative. Would it imply that you'll need to record an album only to convey your point?
If you want everyone to see the whole story from just one photo, creating a collage is a better option than using just one picture. In the event that you're interested in beginning the process of creating your own projects, we've compiled a list of the top 8 collage makers that are available for free usage.
Part 1. What is a Good Collage Maker and Why You need it?
A good collage maker is a program that allows you to create digital collages using images and other multimedia content. There are many reasons why you might want to use a collage creator.
One reason might be to create a visual representation of your personal or professional brand. You can use images and text to showcase your skills, experience, and values. An image of a collage will show your experience in one pic so that people can get things in a short time. You can also use a photo collage maker to create marketing materials such as flyers, posters, and brochures.
Another reason to use a collage maker is for school projects or presentations. You can create digital scrapbooks with photos, videos, and music, or you can make multimedia slideshows.
Part 2. Best 4 Free Collage Makers Online
Many of us tend to look for online tools, because then there is no need to download any programs that consume computer space, and the replacement computer can also directly open the website to use without re-downloading. So we understand very well the need of people for an free online photo collage maker. The following are the best 4 free collage makers online:
1. BeFunky
You'll have no trouble putting together picture collages with the help of BeFunky's free online Collage Maker. Upload your photographs to the Collage Wizard, and the sophisticated tools will automatically generate a magnificent photo collage for you without cropping or clipping any of your images!
This is how you can create photo collages with just one click. Alternatively, you may select one of the eye-catching layouts from our totally customizable picture collages. It is the best collage maker online.
Pros
Very simple interface that supports drag and drops feature
No registration/account
You can upload several photos simultaneously
2. Canva
If you need a free photo collage, try to search the tool named Canva. Canva's photo collage templates are available in a wide variety, the vast majority of which may be used without charge; however, premium layouts can be purchased for a price. This feature is comparable to those of the other browser-based free collage makers listed here.
Because they are labeled, there is no need to worry about the possibility of developing a design and then being unable to export it without first paying out a significant amount of money.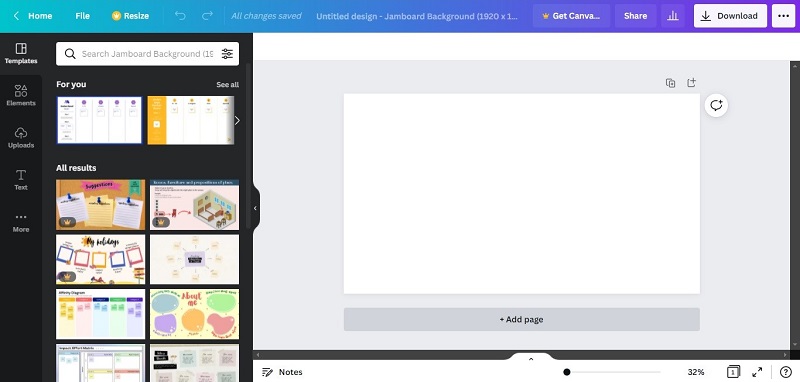 Pros
Make use of pictures found on Facebook.
Extensive collection of free templates
Online photo collage maker With support for both desktop and mobile platforms
Cons
Can't choose the output resolution
3. Fotor
Fotor's is a pic collage online and available in two different formats at the moment: a Flash version and an HTML5 version. Even though they provide the same purpose, the former is being phased out in favor of the latter.
Even if Fotor's interface isn't as user-friendly as Canva's, it's still a lot less time-consuming and complicated than making a collage from scratch. Fotor's core functionality is always free, however premium add-ons can be unlocked with a paid membership. In addition, the collage maker is ad-free for premium subscribers. It is the best photo collage maker online for free.
Pros
Superb selection of available file formats for export
Aspect Ratio Selection
Enjoyable layouts
4. Fotojet
Fotojet, a free collageable online builder that looks a lot like Fotor and Canva, is really our preferred option because of its increased functionality and sheer fun factor.
Select "Collage" and then decide between a grid or an illustrated arrangement to begin. Those with a crown are reserved for premium users exclusively, however, the picture frames in any grid may be resized to meet your needs. The canvas's aspect ratio, box spacing, and roundness may all be customized.
Pros
Fantastic Selection of Editing Options
Simple, adaptable user interface
Stylish layouts for templates
Cons
Advanced features are not free.
Part 3. Make a Collage for Free on iPhone and Android with 4 Apps
Now more and more people will switch from computers to mobile devices, because mobile devices are more convenient to carry, so we will also consider looking for a free photo collage maker directly on mobile devices to complete our tasks. The following are the 4 photo collage online makers for free on iPhone and Android:
1. YouCam Perfect
YouCam Perfect is a powerful pic collage app. All the tools necessary to make a collage are included in YouCam Perfect. Use the app's many available free collage templates, frames, and effects to create a stunning final product from your collection of treasured photographs.
With only a few touches, you may personalize one of its 500+ premade collage templates to match your preferred aesthetic. YouCam Perfect even includes freestyle collages and scrapbook collages to let you construct the perfect collage from scratch if that's what you'd like to do.
Pros
Provides its own exclusive rapid makeover feature
A mobile-based social network for the fashion industry
Makes it possible to change facial features for the better
Cons
Requires in-app purchase to remove ads
2. Canva
Except for being an all-inclusive web program, Canva also can be a colloage app that provides you with creative grid collages and allows you to enhance them with graphical components. It is the best photo collage app.
The drag-and-drop functionality found in the Canva mobile app makes the process simple and straightforward. The software gives you complete control over how your photographs are arranged, enabling you to make the most artistic collage pic imaginable.
Pros
It is possible to make templates more tailored
With Canva, you can make your projects look professional
Canva provides a service for using preexisting stock images
Cons
There are Limitations to the Free Version
3. Pic Collage
Pic Collage also a wonderful collage maker app and provides a large number of free design options that may be used to create a gorgeous collage suitable for any event. You have the opportunity to freestyle your own designs in addition to using any of the several styles, such as grids and templates, that are provided for the purpose of creating your collage.
Pros
Allows you to create grids
Wide range of collage templates
Freestyle collage options
4. Collage Maker
Collage Maker has over one hundred different templates available, each of which allows you to quickly merge up to twenty different photographs into a single collage.
When creating collages from scratch or by utilizing a premade design, you can choose either a freestyle or grid approach. It even offers narrative templates so that your collage may be easily integrated into your Instagram story!
Pros
More than 100 templates
Side-by-side photos
Story templates for Instagram
Part 4. Ultra-tips: Post the Most Eye-catching Photos with HitPaw AI Face Animator
In today's world of social media, it's more important than ever to have eye-catching images to grab people's attention. That's where HitPaw's online AI Face Animator comes in.
With just a few clicks, you can turn your ordinary photos into stunning works of art. Whether you're looking to create a stylish Facebook cover photo or a visually striking blog post, our AI Face Animator will help you create the perfect image.
So why not give it a try today? You might just be surprised at how easy it is to create stunning collages with HitPaw AI Face Animator!
The following are the features of HitPaw AI Face Animator:
You are able to process information using the latest AI technologies.
Completely secure protection of one's privacy, with no breaches whatsoever.
Animate your face using a variety of premade templates using the Face Animator.
Here is how to use HitPaw AI Face Animator:
Step 02 Just include your name, email address, and the verification code.
Step 03 Check the animated photographs that you received in your email.
It is a fun, simple, and easy way to animate any photo in your gallery.
Part 5. Conclusion
When looking for a good collage app, there are a few key considerations that are essential to keep in mind. The purpose for which you intend to use the completed collage is likely the factor that is of the utmost significance.
In addition, we will also notice other needs for photos. Do you want something that you can print out on canvas, or do you want something that you can share on social media platforms like Instagram and Facebook? Using collages is certainly one way, but you might as well try using HitPaw AI Face Animator to make your photos more colorful.