6 Best Clipart Maker to Make Clipart Online for Free
Finding the befitting images for the poster, document, or flyer could be daunting. Flipping through different pages but not finding something that fits into your project isn't a good sight.
The clipart maker you select should be cost-effective and contain reliable features. So, if you don't know how to make clipart, we will introduce 6 top-notch clipart makers to generate brilliant clipart.
Part 1: Top 6 Online Clipart Makers to Create Beautiful Clipart
If you need help finding a free clipart maker, look at the 6 mind-blowing online clipart makers below.
Canva
Knowing how to make clipart in Canva is pretty simple, as it is a brilliant online photo editing tool allowing you to generate the perfect clipart images. Canva comes up with some beautiful clipart images, and you can also easily customize those images.
Hence, opting for Canva clipart maker free will be a good thing when looking for top-notch clipart images.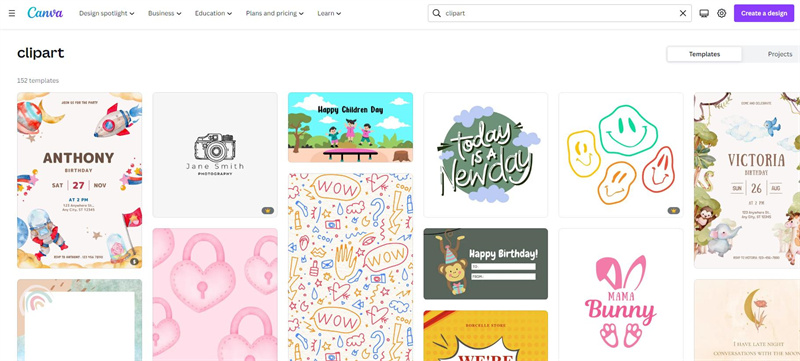 Features
Easy to use
Comes up with hundreds of clipart templates
Allows you to customize the design of clipart
Fotor
Whether you want to make a bed clipart or a heart clipart, Fotor is always there to help your cause. Fotor is a tremendous photo editing and graphic design platform perfect for flyers, sales, posters, and social media posts.
It has excellent ready-made templates and can easily customize all the clipart templates. By visiting the Fotor, you can also add some brilliant stickers to your images.

Features
It comes up with a user-friendly interface
Various ready-made clipart templates
It doesn't affect the quality of clipart images
Fotojet
Fotojet is another sensational clipart maker website that allows you to generate makeup clipart and other clipart images in no time. This website has a simple user interface, and no installation is required. By visiting this website, you can explore the brilliant templates help you to turn your digital photos into design photos.
So, if you're a businessman, digital artist, or designer, Fotojet allows you to access customized clipart images.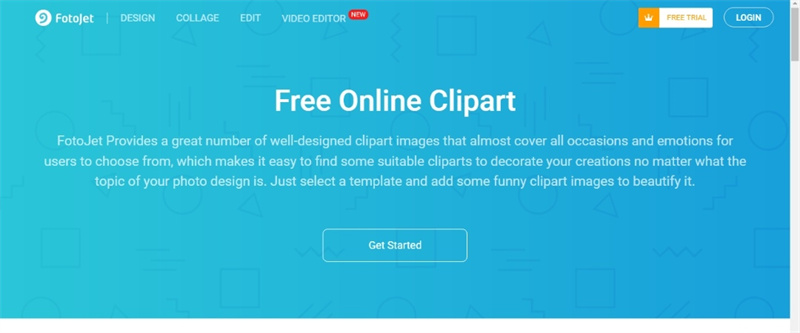 Features
Easy to visit
No installation is required
100% safe
Edit the clipart images appropriately
GrafitX.
If you're looking for a Christmas clipart but need help creating an appropriate one, visit GrafitX.  Apart from editing a photo, this remarkable tool enables you to create a design and college of your photo.
Hence, generating top-notch cliparts will be a matter of a few moments. After downloading and customizing the clipart images, you can use them for personal or commercial use.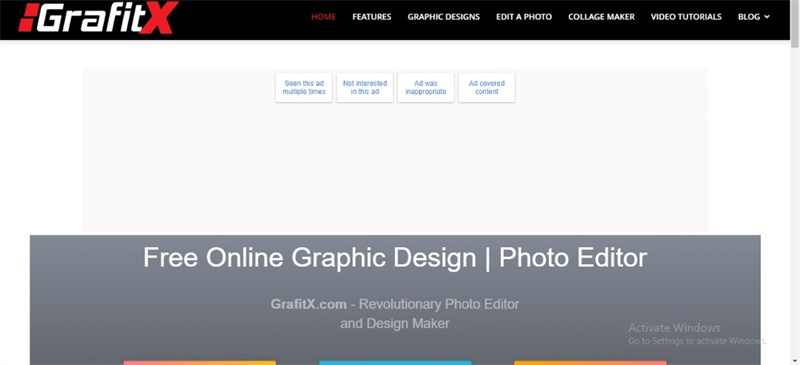 Features
Free to use
Comes up with brilliant ready-made clipart templates
No installation is needed
It offers the user-friendly interface
Powerful layers
Pixelied
After trying various clipart generator websites, if you're still looking to explore some more clipart makers, Pixelied comes to mind. It comes up with fantastic PNG clipart images at brilliant image quality. Apart from offering ready-made clip art templates, this excellent clipart maker also offers editing options to customize the clipart images.
This website is perfect for creating tree or flower clipart, as generating these clipart images might require considerable effort.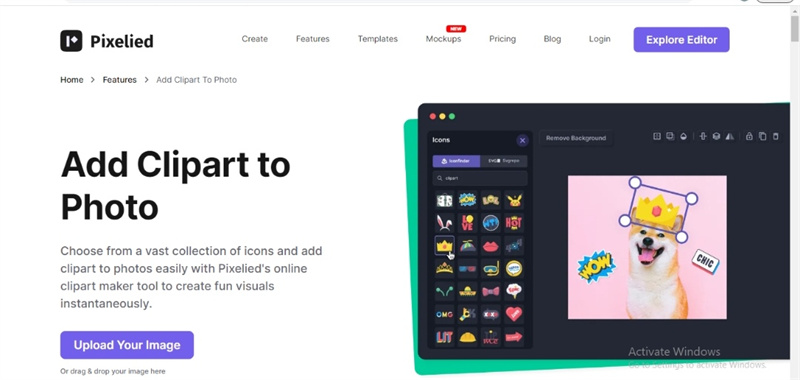 Features
Download the ready-made clipart templates in brilliant photo quality
Comes up with the simple user interface
No login is required
Allows you to customize the clipart images
Clipartmax
If you're looking for unique clipart art generator websites, Clipartmax will be the alright clipart maker. It comes up with a brilliant template that can indeed take the reputation of clipart to the next level.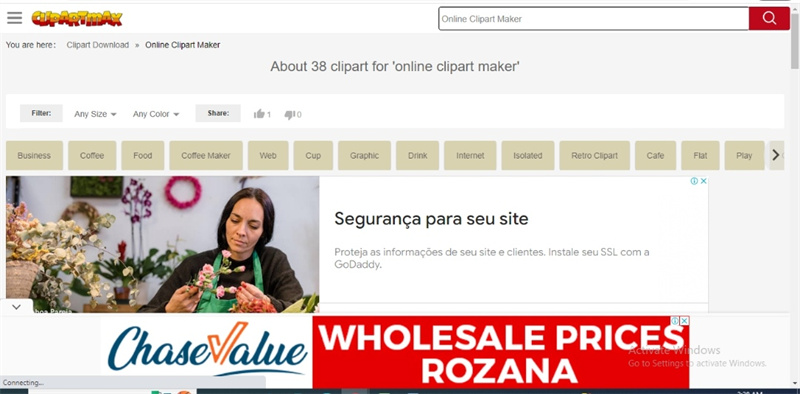 Features
Comes up with tremendous ready-made clipart image
Easy to use
No login is required
100% safe
Free to use
Part 2: Frequently Asked Questions About Clipart
Q1. Can I use clipart for commercial use?
A1. Public domain clipart is usually not copyright protected, and you can use them for whatever purpose. However, it would help if you went through the terms and conditions of clipart before jumping onto the use. Mostly, the clipart images you'd find on the internet are free, and using these images for personal or commercial use won't be an issue.
Q2. How to add clipart to a photo?
A2. Adding the clipart to a photo is pretty, as all you need to do is navigate to the online tool like Fotor's official website. Next, upload the photo you'd like to add the clipart to. Now, you can add the clipart to a photo with minimal effort.
Q3. What is the format of the clipart?
A3. Clipart comes up with two different formats, including vector graphics and bitmap. A bitmap file format describes the rectangular images containing the Grayscale pixels. On the other hand, Vector graphics tend to describe a  picture as a point series by using geometric modeling.
Q4. Is there a clipart download website to download free clipart?
A4. There are various online websites that allow you to download the clipart for free. For instance, you can visit the Vector.Me and 365PSD.com websites to download and customize the clipart according to your preference.
Extra Tip: How to Make Clipart Transparent Online for Free
After generating the fantastic clipart courtesy of the clipart creator, you might have wanted to make it transparent to make it look relevant and attractive. Luckily, HitPaw Online Background Remover is a user-friendly online tool that allows you to make the background of any image transparent within a few seconds.
The best thing about the HitPaw Online Background Remover is that it doesn't affect the image quality, as it maintains the original shape of your clipart images. Since HitPaw Online Background Remover is an online tool, you don't have to install software to complete your job.
Features of HitPaw Online Background Remover:
Allows you to remove the clipart image background
Adjust the background, size, and scale of your edited image
It doesn't affect the quality of your clipart images
Supports all the image formats
100% safe to use
Comes up with the excellent customer support
How to make clipart transparent?
1.Navigate to the official website of HitPaw Online Background Remover and import the clipart image you'd like to make transparent.

Create Now!

2.After importing the image to the main interface of HitPaw Online Background Remover, you'll need to tap on Remove background to remove the transparent clipart background and make it transparent.

3.Click on the ''Download'' icon to download the edited clipart once you're done editing it. You can also edit the background with its background eraser and restorer.
Final Thoughts
After looking at the 6 mouthwatering clipart mentioned in this post, you can make clipart online without any fuss.
You can review the credentials of all the clipart we've listed in this guide, as we've also highlighted the features of all these online websites. HitPaw Online Background Remover is the best tool for making clipart transparent online.
Create Now!