10 Best Passport Photo Makers in 2023 (Online & App)
It's simple to take a decent beginning photo for a biometric passport photo. The days of waiting in line at the post office to acquire your passport photo are over, thank God for these free passport photo apps!
Although you don't use passport photo apps frequently, they are useful when you want to cut costs on taking and printing photos for any paperwork. Considering this, I have compiled a list of the top 10 free passport photo makers for 2023.
Part 1: Best 5 Online Passport Photo Makers in 2023
A passport-size photo maker can be what you need to avoid the hassle of searching the market for someone to produce it for you. Look at these passport photo editors below to see which one is ideal for you. You can quickly create passport images using these applications and then print them as needed.
Before using a passport-size photo maker, allow me to share with you an incredible online tool that makes removing backgrounds simple. This is because passport-size images must have a backdrop that is perfectly clear. With only one click, the HitPaw Online Background Remover can quickly and effortlessly remove the background from a picture online. After the image has been uploaded, it is automated and doesn't require any changes to the settings.
Features
Removes the background from a photo with a single click.
The pictures are watermark-free.
With no adverts, it is completely free.
There is no need to download it to your desktop.
Steps
1.Visit the website and choose the image from your computer by clicking the "Choose File" button.

Create Now!

2.To automatically remove the background from an image and download it, click the "Remove Background" option.

3.After a few seconds, you will see the removal result.

4.Click on Edit option and choose a color as the background.

5.Click on Download to save your passport image.
Create Now!
Make Passport Photo.com
When compared to other websites that offer passport photo solutions, Make Passport Photo.com offers a remarkably distinctive approach for creating passport images for its users. Before taking the picture, customers of this passport-size photo generator can choose their desired nation. After choosing your nation, the passport-size photo can be put up automatically in accordance with local regulations. Different paper sizes can be used to print passport pictures made using the Make Passport Photo.com.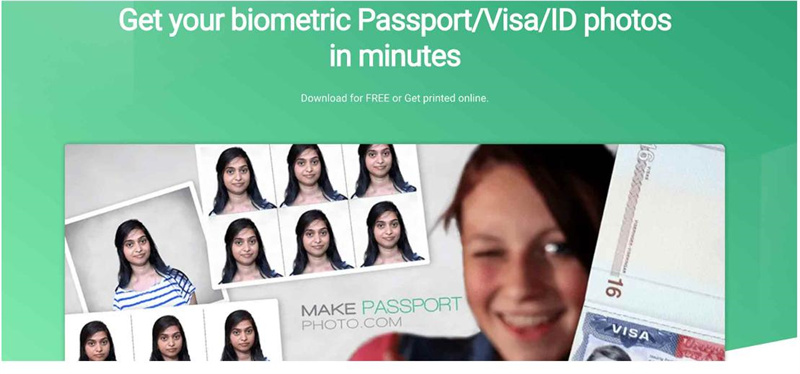 IDPhotoDIY.com
A professional album of images used on several key papers is passport-sized photographs. IDPhotoDIY.com has maintained a highly dynamic set of restrictions with clear explanations in order to meet the needs of its users. By offering its consumers dynamic offers for passport photo taking, it unquestionably establishes itself as the finest free passport photo maker. For several countries, they also feature templates for Visa photos.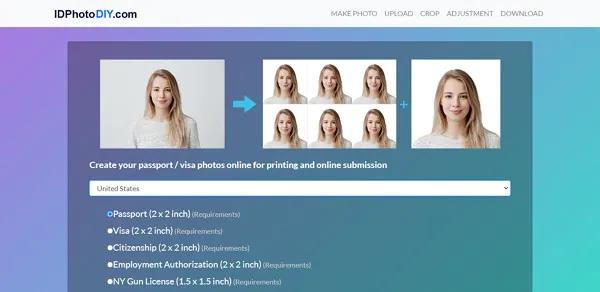 123PassportPhoto
Another excellent selection among the passport-size photo editing tools is 123PassportPhoto. This free passport photo creator is all on saving money even though it offers more photo choices. At 123PassportPhoto, quality has never been compromised. This is the greatest choice you can get if quality is what you're after.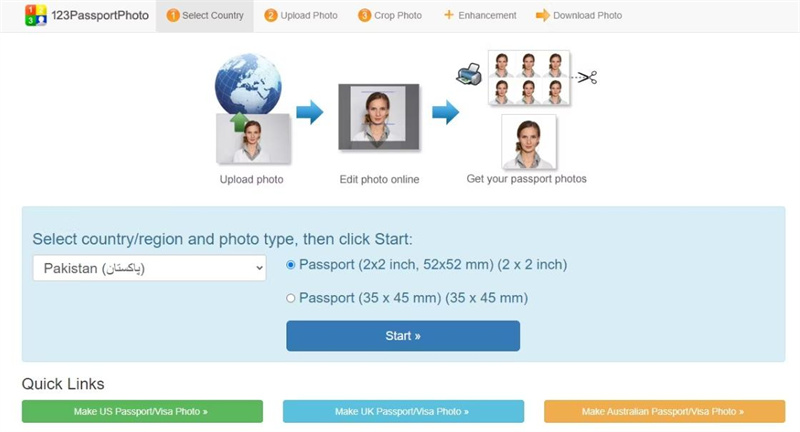 Persofoto
On the German website PersoFoto, you may take expert photos for your official papers. The goal is to offer a practical, stress-free solution that may take the place of any photographer or photo booth. You may use it on your phone, laptop, or even tablet, and it will let you know what size and other specifications your image has to meet. Create passport images quickly and easily in three simple steps for identification cards, visas, driver licenses, and health cards.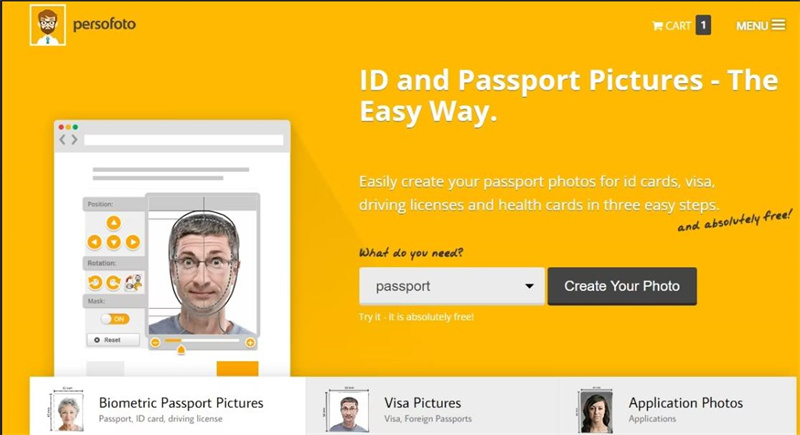 Part 2: 5 Best Photo Passport Maker Apps in 2023
When will your passport expire? Do you require a photo for your travel visa? You are surely aware from personal experience how time-consuming it may be to obtain a photo for any official document. However, this procedure consumes a significant amount of your time as well as your financial resources. Although you don't need to utilize a passport photo app every day, they are undoubtedly helpful if you want to save money. With so many amazing applications available, you don't need to pay a professional to make a passport photo for your papers.
Passport-Photo
Users may take photos for a passport, an ID card, or a visa using Passport-Photo, which is available as a conventional website and an app (biometric docs). It functions as a portable passport photo booth, allowing you to quickly take the required shot without the need to find a professional photo studio.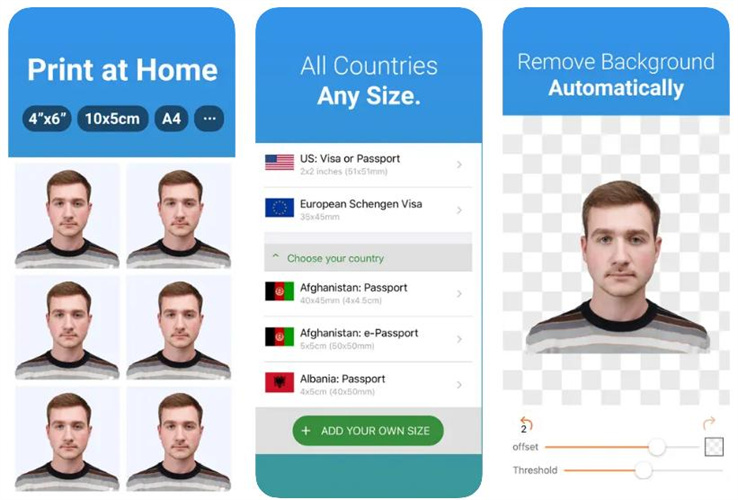 Passport & ID Photo Maker
Please go through the program fee structure details below. The database on this site is the biggest, including information on 130+ nations and practical ID kinds for drivers' licenses, passports, and other common papers. Since the software allows one of the best and most attractive user interfaces, you won't get lost when using it.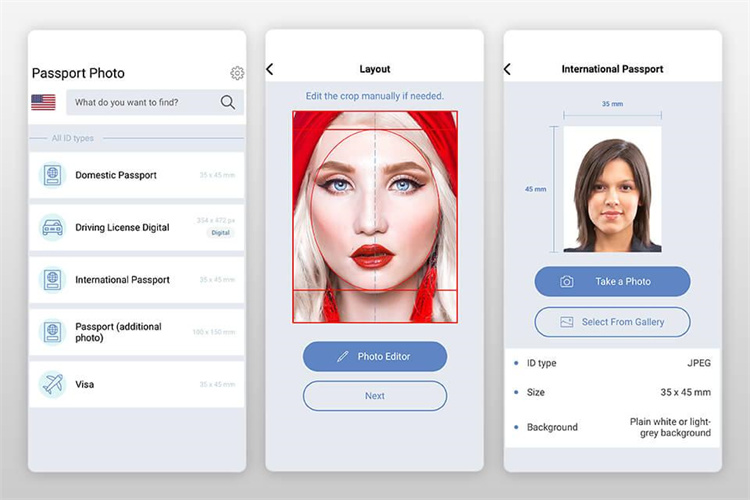 Passport Photo ID
With Passport Photo ID, you may snap a photo with your camera or utilize one that is already on hand, and you can pick from a variety of picture sizes to satisfy the specifications of any official institution. This Application for passport photos provides templates appropriate for more than 100 nations. Additionally, a photo may be printed directly from a smartphone.
The application Passport Photo ID is very simple to use.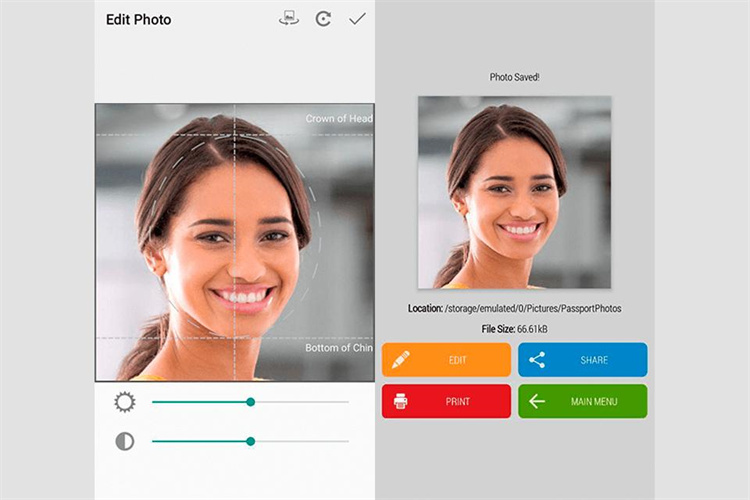 ID Photo
Users may make images for their passports or other official ID papers with this passport photo software. ID Photo Free is one of the most user-friendly applications available that helps users take the ideal photo.
On ID Photo Free, editing an image takes very little time compared to other Apps. The entire procedure really just takes a few minutes. Additionally, the features' themes for a variety of nations.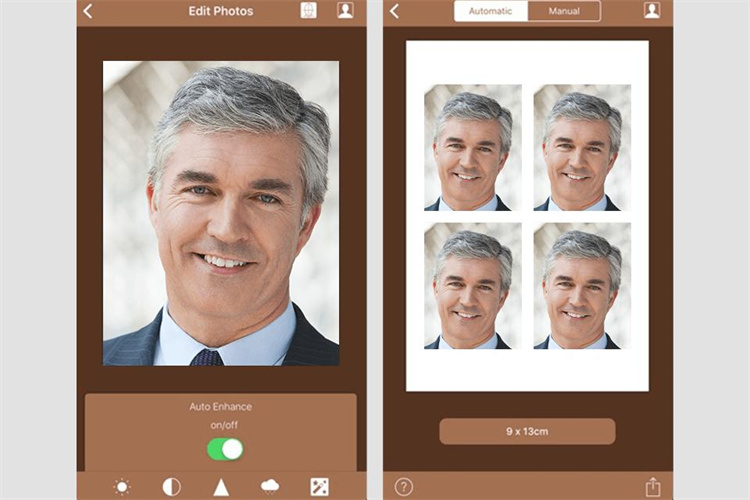 Biometric Passport Photo
Are you looking for the finest passport photo software to capture the ideal shot in under a minute? You don't need to be an expert to rapidly format, print, and save your passport photos with Biometric Passport Photo.
Even printing photographs is possible with this software. Simply email your passport photo using the app, and then print it whichever is most comfortable for you.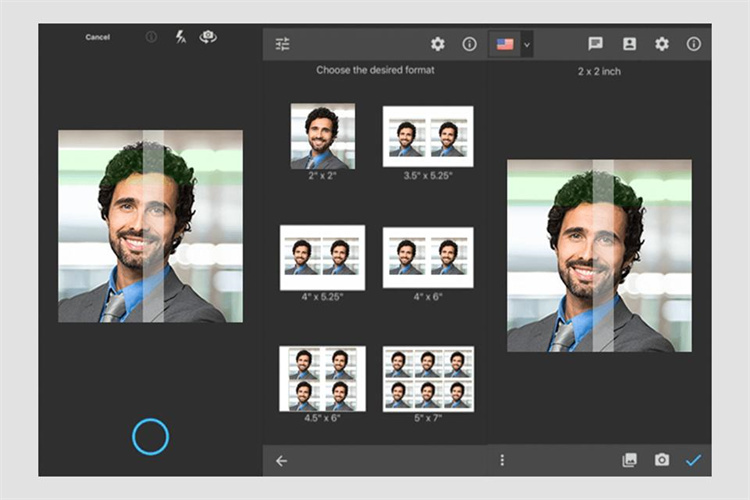 Final Thoughts
There you have it. The top 10 passport photo makers free online and Applications! We really hope that this list will be helpful to you while you take your passport photo at home. Because your backdrop should be transparent so you may use any solid colour background, we advise utilizing HitPaw Online Background Remover before using any other passport Application.
Create Now!