10 Best Tools to Animate A Still Image Online or on Mobile
An excellent approach to give a static image life and make it more dynamic and interesting is to animate it. However, animating a still image is now more simpler than ever thanks to the number of internet and mobile solutions accessible. There is a tool available that can assist you in producing basic or complicated motion graphics projects. You desire to animate a static image to provide motion to a still scene. Actually, we'll look at 10 of the greatest tools to animate a still image in this post, both online and on mobile.
Part 1: 5 Best Tools to Animate Still Image Online
Although while creating an animated picture, GIF, or clip could seem challenging, doing so is actually very easy and doesn't require any advanced editing skills. You may quickly transform a static image into a dynamic one using the tools for photo animation listed below. A innovative technique to add movement and intrigue to static photos is to animate them. You may animate still images with the support of online animation tools.
With the help of the robust and user HitPaw Animate Old Photos Online, you can give old photos new life by animating them. Your old images will become more interesting and engaging when you use this application to effortlessly add movement and motion to them. HitPaw Animate Old Photos Online may let you produce either a straightforward GIF or a more intricate animation. We will go over some of the primary features of this tool in this section.
Features
With the help of this online tool, you can easily publish your animations on social media and other platforms and create animated photos of the highest quality.
If you have an internet connection, you can access it from anywhere.
Within minutes, quickly animate pictures.
GIF export of an animated image.
Very simple to use; no special skills needed.
Can animate not only ancient images but pictures of all types.
How to Use HitPaw Animate Old Photos Online
1.Search for "HitPaw Animate Old Photographs Online" and navigate to it. Or just click the button below to start animating.

Animate Now!

2.To select the image you wish to animate, click Upload a Photo.

3.You'll then be prompted to choose the obvious setting before animating.

4.Lastly, wait a short while and download it as a video or GIF.
FlexClip
You may make animated images and other sorts of clips for free with the efficient and user-friendly online video editor FlexClip. Anybody may quickly and easily create spectacular animations using its user-friendly interface without any prior knowledge. Everyone can create amazing picture films and dynamically enhance the photographs in a video with FlexClip free photo animation creator. There is no need for downloading or editing skills. You may advance your job in a few of clicks. FlexClip is compatible with a number of picture formats. The majority of common picture formats are included.
Features:
The material of the stock library is unrestricted by copyright, and the products you make can be made profitable
Simple to use has a minimalist dashboard with functions that are easily seen
Extensive editing features are available
Using Flexclip, you may build an unlimited number of movies and slideshows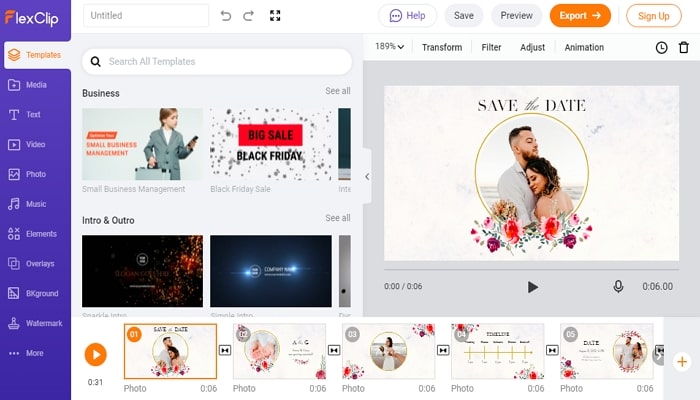 PixaMotion
With the PixaMotion picture animator, you can create animated moving backgrounds, animated live photographs, and animated live wallpapers. The PixaMotion app is a mobile image editor that enables you to make beautiful moving photographs on the fly. PixaMotion is a potent tool for producing eye-catching visual content. gives dynamic effects to your images so they come to life. With PixaMotion movie creator, it's simple to produce stunning short videos. It enables you to instantly produce beautiful moving photographs while on the road.
Features:
Easy-to-use interface with a lot of choices
Turn your old wallpapers into moving wallpapers
Adapt the visual impressions with different effects
On the phone, make amazing animated photos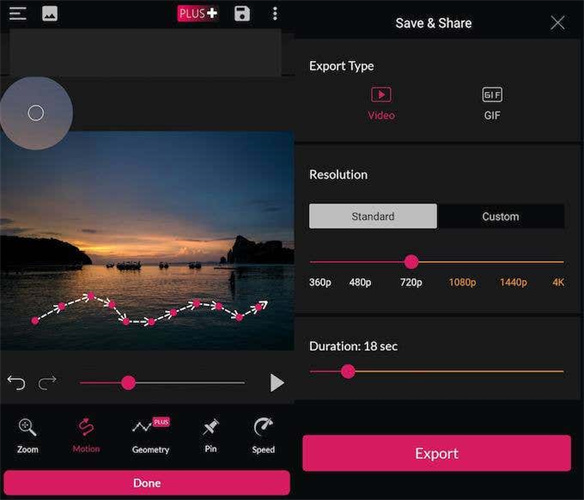 GIFMaker.me
Using your own photos and videos, you may make animated GIFs with the internet application GIFMaker.me. It is a simple, free website that doesn't need any technical knowledge or programme installation.
Just submit your photographs or video to the website, then use the editing and customization options to make a GIF. To make your GIF more fascinating, you may alter its size, pace, and quality as well as add text, stickers, and filters.
Features:
It's simple to make animated GIFs from videos and photographs
Resize each image individually
Speed variations for animation
No user account is necessary
Following purchase, high-quality GIF is made accessible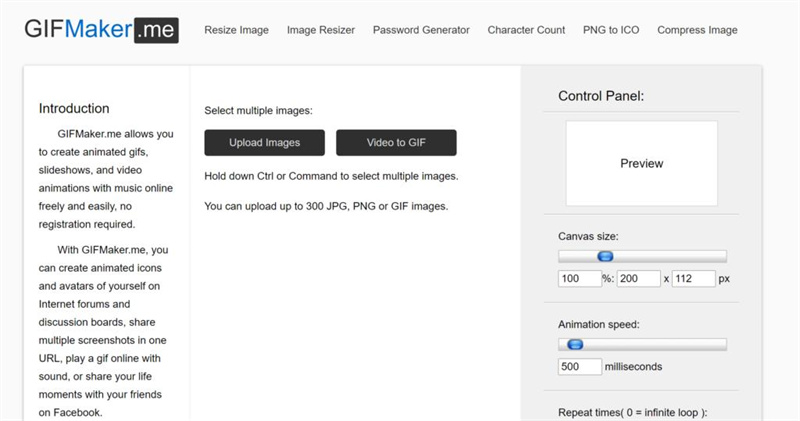 Movepic
You'll undoubtedly fall in love with Movepic, a picture animator that is user-friendly for beginners. The programme includes the usual assortment of functions, such as speed adjustments, camera movements, and directional animation. When it comes to animating still images, it works quite well. You may modify your loop images and gifs with Movepic using a variety of tools, such as filters, overlays, text, and adjustment. Stunning live photographs may be created from your loop photos and gifs.
Create an engaging animation from any image in a matter of minutes.
Features:
You may use Movepic to apply motion effects to any portion of your image
You may add different filters to your photo with Movepic
You may adorn your photographs with stickers from Movepic's extensive sticker collection
To make a lively and interesting video, you may incorporate music with your moving images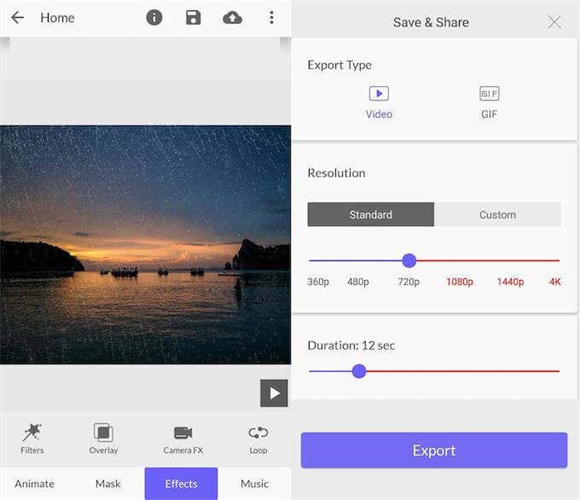 Part 2: 5 Best App to Animate Still Images
Nowadays, static images are less common online due to the simplicity with which you may add movement and filter effects to your photos, which has led to an increase in the number of these animated images. To give your photos life, add motion and filter effects to any static image. With a top-notch picture animation application, you may animate a still image without having years of skill in photo editing or video effects. These applications provide an unique and entertaining method to add animation effects to your still images.
Motionleap
You can apply motion effects to your images with the Motionleap app for Android and iOS. You may animate in 3D, add particles and overlays, and change the animation's pace and direction. Also, you may add text, music, and filters before posting your works on social media. Pros: High-quality output, sophisticated animation tools, user-friendly interface.
Motionleap can analyse any image, find inventive methods to add motion to it, and then turn it into a work of stunning animation.
Features:
Creating 3D motion
Overlays and particles
Changing the direction and speed
Text, music, and filters
Post to social media
Modern animation software
High-caliber results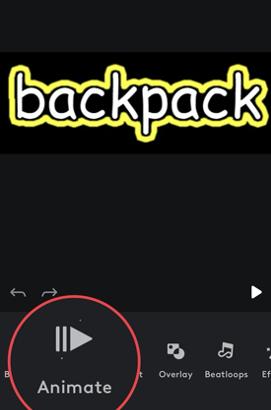 iMotion
You can make animations from your images with the iOS time-lapse and stop-motion software iMotion. You may output your animation as a movie, add music and sound effects, and capture images manually or at predetermined intervals. precise control over stop-motion and time-lapse effects, simple user interface, and no cost.
This video editing tool also has four different capture modes and a very quick preview render. No specialized knowledge is necessary because the software will complete all the necessary work to turn all those wonderful moments.
Features:
Creation of stop-motion and time-lapse animation
Automatic or interval photography
Music and sound effects
Publish as video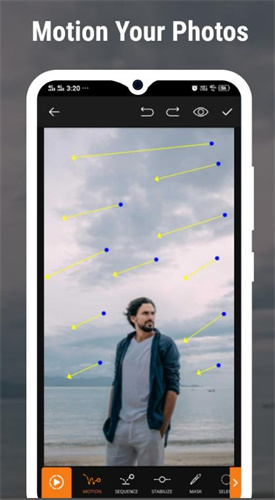 Storyz
A innovative software for making and sharing picture motion art is called Storyz. Useful and straightforward tools can help you bring your images to life. A photo animation package is appropriate for both professionals and beginners. You can give static images motion with the StoryZ photo animation programme. You may alter the motion's speed and direction, add filters, text, and music, as well as create 3D parallax and 2D picture animation effects.
It can create animated GIFs and animated double exposures from your image.
Features:
Enhanced editing capabilities
High-caliber results
Amazing animation effects may be achieved by fusing still photos and video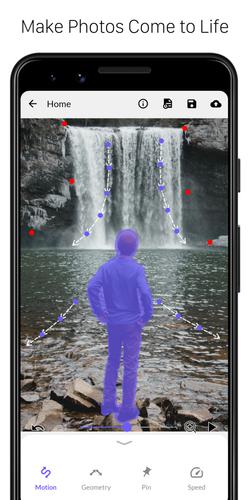 Loopsie
The finest app for taking gorgeous 3D shots and moving pictures while you're on the road is Loopsie. With the help of stickers, unique effects, filters, and theme settings, Loopsie enables you to edit photos beautifully. For making living photographs, this software was such a straightforward and effective tool. It also had some great light experiment effects. With Loopsie user-friendly Interface, you get HD quality and can change aspect ratios as needed.
Features:
Loopsie has a robust built-in 3D camera
The video editing is quite basic
Loopsie has 100% Full HD support
The cinematography effect is breathtaking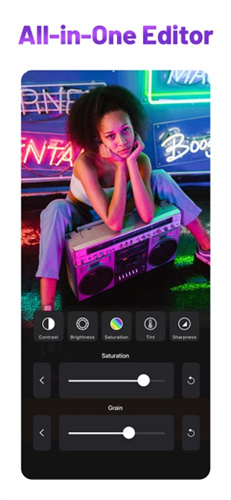 Zoetropic
Applying a wonderful motion picture effect, often known as the Cinemagraph effect, to your images with Zoetropic gives them life. You may add motion to your still images with the Zoetropic photo animation tool. The motion zone's size and location may be changed, as well as the animation's direction and speed. Even if this software lacks the great features seen in other applications on the market, it miraculously fulfils the purpose which it was created.
Features:
Your static photographs will have motion effects added by Zoetropic
Zoetropic offers tools for masking to separate your image's moving components
You may export your cinema-graphs from Zoetropic in a number of different formats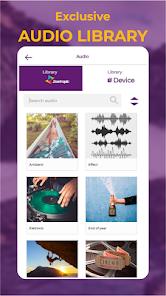 Conclusion
In this post, show you how to animate a still image and provide you with the top 10 solutions for doing so. These applications provide a variety of animation options, but we suggest HitPaw Animate Old Photos Online. Using this tool, you can easily add movement to antique images to give them life.
Animate Now!