7 Best Anime AI Art Generator Online in 2023 (Tested & Tried)
AI makes it simple to create beautiful anime art quickly! Turn anything to anime Using AI anime character generator to make personalized anime artwork. And use HitPaw 4AiPaw to turn your images into works of anime art.
Part 1: 7 Mind-blowing AI Animation Generator Online
The top AI art generators have been hand-selected by us. This post will showcase the capabilities and characteristics of seven of the top anime ai art generator online programs that will be accessible in 2023. 
With only a few clicks, users can quickly and easily  get ai generated anime from  HitPaw 4AiPaw, a potent AI art generator. This platform can produce a broad variety of styles, from traditional paintings to contemporary pop art and everything in between, using cutting-edge machine learning algorithms. Anybody interested in learning more about the field of digital art should give this AI art generator a try.
Key Features:
A variety of art forms, including traditional, contemporary, and pop art.
A user-friendly interface that doesn't require any prior knowledge of picture editing or artistic creativity.
Customization of your art's appearance and feel, including backdrop and color scheme selection.
HitPaw 4AiPaw Doesn't come up with any ads.
High-quality output that can be used for anything you can think of, including printing and social media sharing.
Fast turnaround time enables you to produce beautiful artwork in a couple of minutes.
How to Use:
1.Open any web browser, then go to the HitPaw 4AiPaw online official website.

Create Now!

2.Write the words from which you want the artworks to be created. You may use the tool to compose up to 500 words and select your writing style and artist.

3.To produce the appropriate painted pictures in the last phase, just choose the "Generate" tab, and then export those images by clicking the "Download" icon.
Create Now!
Artbreeder
The impressive AI anime art generator Artbreeder enables users to produce gorgeous works of art in a variety of genres. It has an intuitive user interface and gives users access to a large collection of AI models that have already been trained. This allows users to easily create intricate anime artwork. Artbreeder is a fantastic tool for artists and designers wanting to experiment and expand their creativity because it also enables users to combine various styles and components to create original anime art.
Key Features:
Nice user interface.
The availability of a sizable library of trained AI models.
The capacity to combine various elements and styles.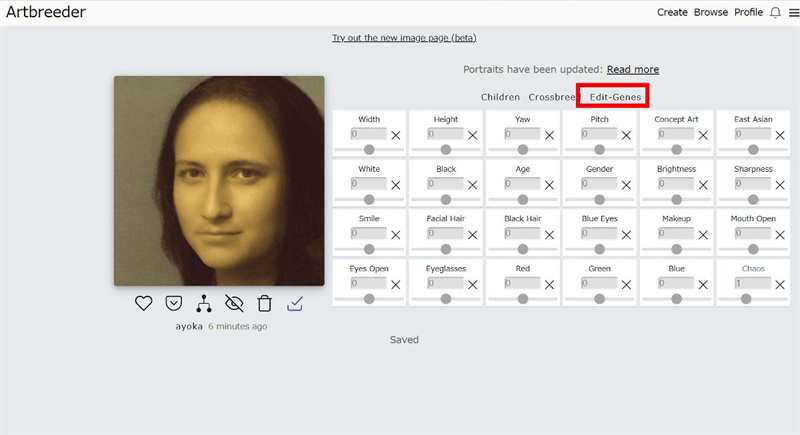 AI Gahaku
With the use of machine learning algorithms, AI Gahaku, an anime art generator, produces portraits that are modeled after well-known painters like Vincent van Gogh and Edvard Munch. Users may submit their images and instantly create anime-style portraits because to the interface's ease of use. Moreover, AI Gahaku enables users to alter the backdrop, style, and color scheme of the artwork.
Key Features:
Straightforward interface.
The capacity to create anime-style portraits influenced by well-known artists.
Options for modifying the backdrop, style, and color scheme.
Use this AI art maker for nothing.
No need to sign up.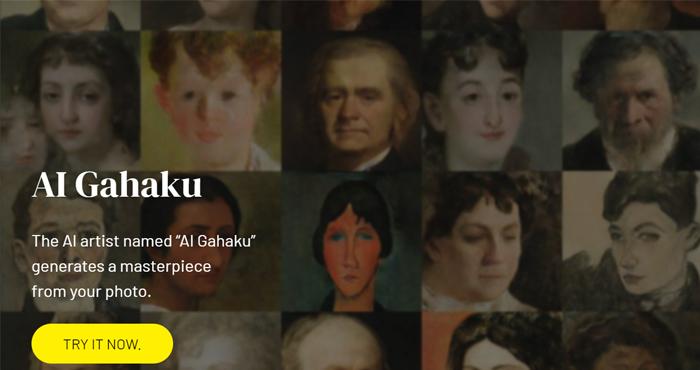 DeepArt.io
Another well-known AI art generator anime is DeepArt.io, which produces gorgeous and distinctive artwork using machine learning algorithms. Users may submit their photographs and rapidly change them into anime-style artworks because to its user-friendly interface. Also, DeepArt.io gives users access to a variety of pre-med themes and styles, making it simple to quickly produce stunning anime art.
Key Features:
The capacity to create artworks in the manner of anime from pictures.
A variety of pre-designed layouts and styles are available.
There are 18 distinct painting styles included in this AI program.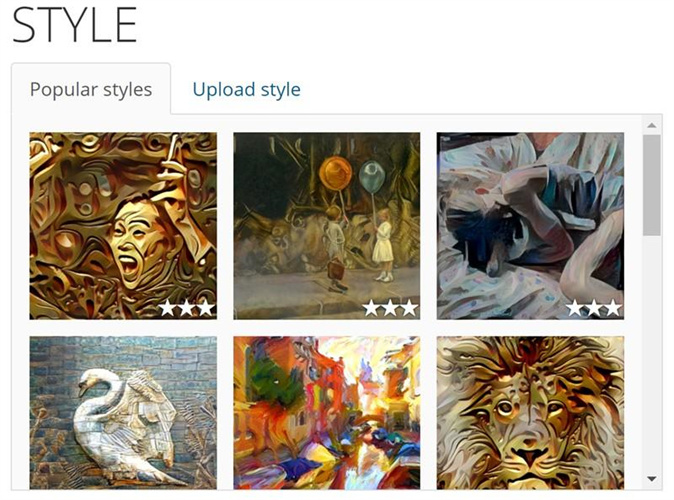 NightCafe
Online users can download the free AI Art Creator program called The NightCafe. You must sign in using a Facebook or Google account to use the service. It takes 5–10 minutes longer than other online programs to process the image. You are free to create as many artworks as you like using NightCafe Maker. You have a variety of options. Also, after paying for it, you may have one of your works printed.
Key Features:
More than 50 filters created by well-known artists.
Many artistic styles.
Use is free.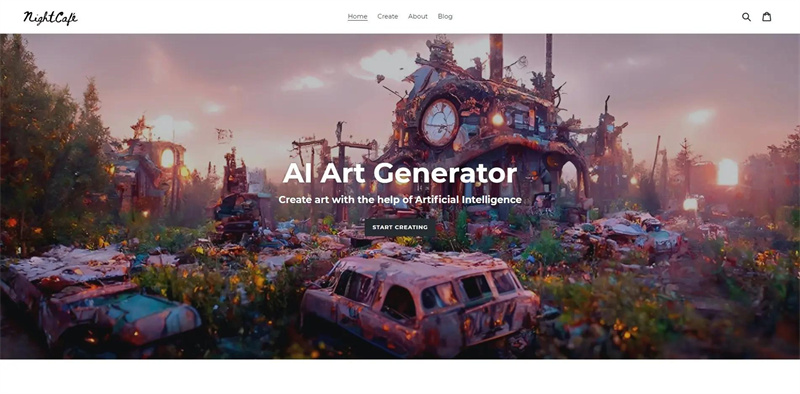 Waifu Labs
Users may create anime-style characters using machine learning techniques utilizing Waifu Labs, a novel AI anime art generator. It has an easy-to-use interface and gives users access to a large database of AI models that have already been trained to enable them swiftly create anime characters. Waifu Labs is a great resource for artists and designers wishing to create distinctive and creative anime characters since it also enables users to alter other features of the character, such as the hair, clothes, and accessories.
Key Features:
Interface that is simple and clear.
Employing machine learning techniques to design characters in the anime style.
Options for hair, clothes, and accessory customization.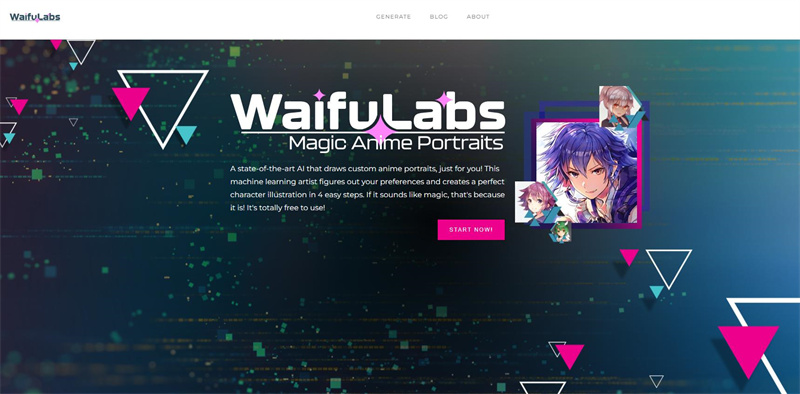 BoredHumans.com
BoredHumans.com is a collection of 50 AI tools that may be used for a variety of tasks, making it a useful resource for many artists. Its tools are capable of creating songs, artificial intelligence (AI) artworks, tales, words, faces, movies, music, poetry, ad slogans, and games, among other things. The feature that customers liked using the most was the Lyrics Generator. Machine learning is used to create a new song that is completely original utilizing the database of hundreds of existing lyrics.
Key Features:
Every tool is free.
Clean and simple interface.
A single location with many AI tools.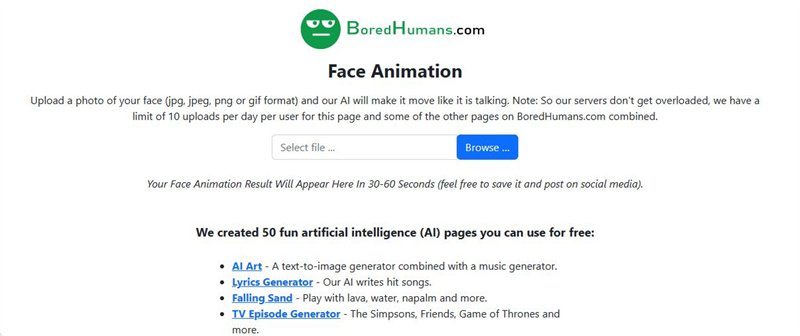 Final Thought
This article discusses the top 7 AI anime art generator. We talked over their basic and useful and distinguishing features, and we concluded that Hitpaw is the finest anime art generator. 4AiPaw is the ideal option for you if you want to produce eye-catching graphics or simply push the limits of your imagination.
Create Now!
FAQs About AI Anime Generator
Q1. Can AI create anime?
A1. Indeed, AI can produce anime. To do this, utilize HitPaw 4AiPaw and any relevant AI art generator. The best tool for releasing your creativity and creating magnificent pieces of art is 4AiPaw.
Q2. What is AI art generator?
A2. AI art generators are software that use artificial intelligence to produce designs. With AI art generator 4AiPaw cutting-edge technology, users can create gorgeous patterns by choosing a small number of parameters and letting the AI handle the rest.
Q3. Which is the best picture to anime generator app?
A3. For Android users who wish to quickly improve the quality of their images, HitPaw Photo Enhancer can help you a lot as a picture to anime ai generator. AI art generator from picture anime is capable of producing high-quality work with ease.
Q4. What is the best anime AI generator online?
A4. One of the greatest AI art generators out there is 4AiPaw, which has a number of characteristics that set it apart from other programs of a similar nature. 4AiPaw is the ideal option if you're seeking for an AI art generator that provides a variety of styles, personalized designs, and high-quality output.