Top 7 Sites to Download Christmas Background Wallpapers
Christmas is quickly approaching, therefore you might want to change your phone's or computer's background to something motivating to feel more festive. Sometimes all you want to do is modify the background of your image to reflect the situation. So you go for websites where you may get unique backgrounds to use as your wallpaper. Whatever your motivation, it's always a good idea to have a few options available for your next wallpaper. The top seven websites for downloading christmas background images are shown below.
Part1: Top 7 Sites to Download Aesthetic Christmas Backgrounds
Look no further if you've ever wondered where to find the best free aesthetic christmas background wallpaper.  We've examined and compiled a list of the top free wallpaper websites available online. There are a variety of free wallpapers available in categories including beautiful christmas backgrounds and many others.
Unsplash
Unsplash, where you can discover 10 new photographs every ten days, is a very popular source to find some high-quality photography wallpapers. Every image you discover on Unsplash has a Creative Commons Zero licence, which means you may use them whatever you like for no additional cost. It will be tough for you to pick a favourite from all of these lovely pictures.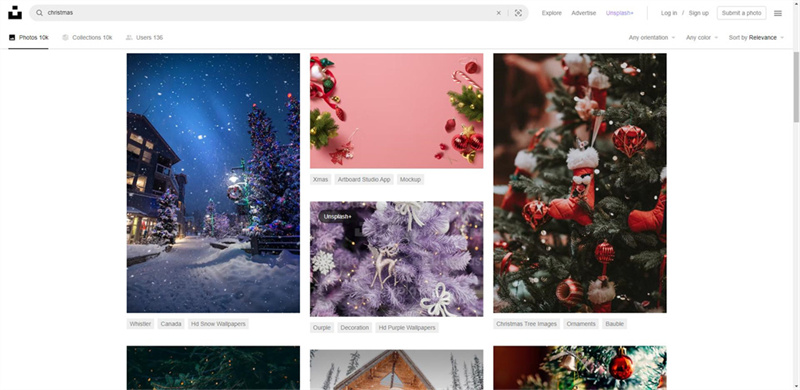 Pixabay
Several high-definition photos, posters, graphics, and wallpapers are available for free on the digital portal Pixabay. A thriving creative community, Pixabay shares movies and photographs with no copyright restrictions. Since everything is licenced under Creative Commons CC0, you can use it without getting permission or providing credit to the author. There will be hundreds of photographs if you just put in the one you want.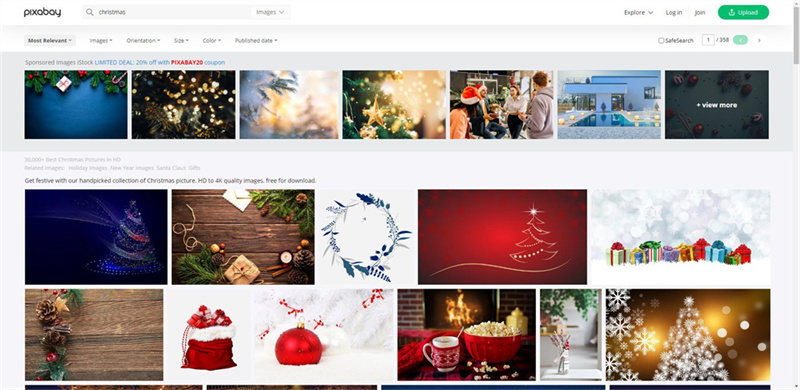 Stock Up
Public domain or royalty-free pictures can be found at Stock Up. Additionally, not all of the photos you see there will make excellent wallpapers because it is set up more for general-purpose images.
Stock Up is only an importer, though. Over 13,000 photos are available for selection, and they are pulled from 27 different websites. The drop-down button allows you to pick a different resolution or the drop-down menu will automatically determine the best resolution for your device.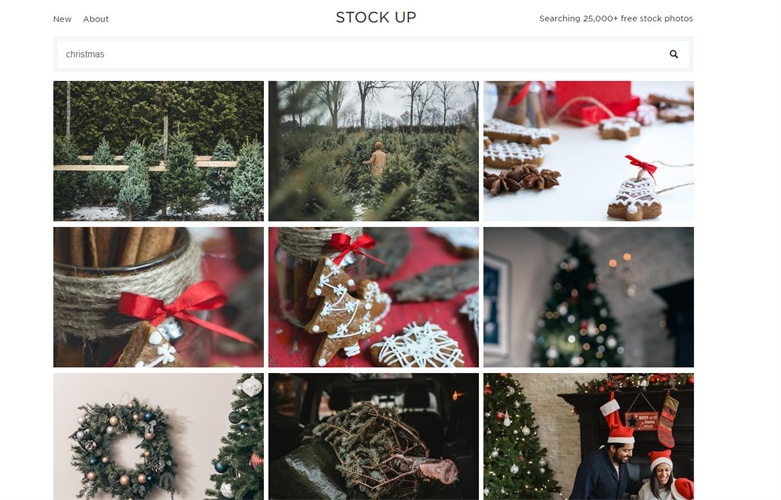 Wallhaven
Because of the breathtaking and distinctive photographs that you won't find anywhere else, Wallhaven is a popular free wallpaper website. From realism to the wholly abstract, there is something for everyone.
A random page of wallpapers may be displayed, you can check the most recent additions, search for a keyword, choose a colour, and more to view the wallpapers.
Here, you may choose from a wide range of sizes for landscape, portrait, multiple monitors, and various resolutions.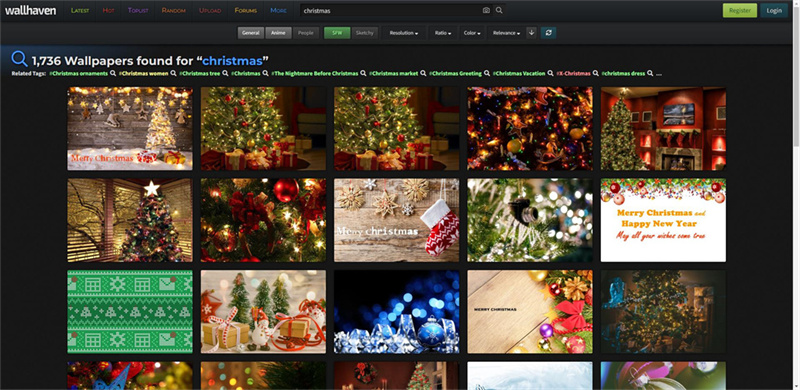 Pexels
Another image-sharing website like Stock Up is Pexels. The pictures were manually picked from user uploads or other stock photo websites. Every image you see on Pexels has a Creative Commons Zero licence as well. On Pexels, there are over 10,000 pictures. However, not all of them are appropriate for use as wallpaper. All you have to do to locate exactly what you're searching for is utilize the search option. There will be a lot of Christmas wallpapers available.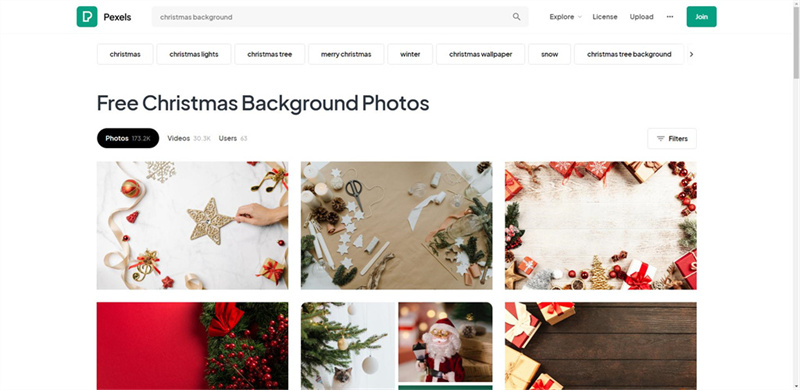 Wallpaper Cave
Another website that offers free wallpaper in more than 20 categories is called Wallpaper Cave. To keep up with the latest trends, you can also browse the wallpapers that have been downloaded the most recently. On the download page, there is a sizable preview of the wallpaper along with a single download link. You can't download a specified wallpaper size; therefore, you must accept the size that is provided. You don't need to register a user account; downloads begin right away you click on download.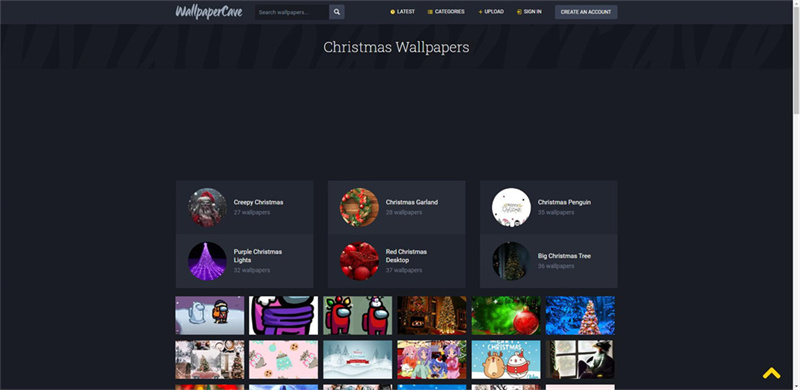 InterfaceLIFT
InterfaceLIFT is one of the most popular sources for wallpaper. It features a sizable collection of pretty impressive photos. It's also one of the easiest to use, and downloading a wallpaper in just about any quality is made quite simple. Additionally, it recognises your current resolution to make downloading the appropriate wallpaper for the computer you're surfing on simpler. Downloading wallpaper from the InterfaceLIFT website is free. They also have a tonne of Christmas wallpapers.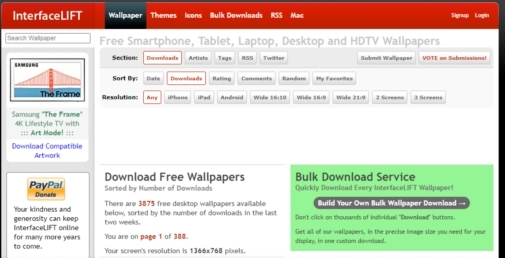 Extra Tip: How to Change Image Background into Christmas Background
In today's digital world, photos have become an essential part. For many occasions, we must change the image's background to ensure that the wallpapers match the occasion or event. We must then consider how to remove the background. Christmas is approaching; so, we want to alter the background wallpaper to honor the celebration. Look no farther than HitPaw Online Background Remover, a advanced AI tool for removing backgrounds from pictures. The finest option of HitPaw Online Background Remover also allows you to edit the image and add the wallpaper of your choice such as merry christmas background.
Why We Recommend
With only one tap, the background will remove.
Personalized backgrounds choice.
Fully automatic and fast.
Provides many advanced features, such as brush size shadow feature.
How to Use
1.Visit HitPaw Online Background Remover by clicking the below button.

Create Now!

2.Click on Choose File to upload your image, and click Remove to start auto removal.

3.After removing background, it will show you the result. To change the background into Christmas background, you need to click on Edit button to head to the edit page.

3.Click on Custom option to upload your Christmas background.

4.After adjusting the position of the subject, click on Download to save your Christmas image.
Final Thought
Images' backgrounds may now be removed without becoming a huge job. In reality, with the aid of modern technology, it has grown simpler over time. You can simply add Christmas backgrounds to your photograph with just one click with HitPaw Online Background Remover. It's quick and secure.
Create Now!