10 Best AI Video Generators: Convert Text to Video with AI
The majority of online content creator use social networks to connect with readers, and video material has a higher rate of organic reach than other media. At the same time, creating and distributing video content has often been time-consuming and expensive. Some people may not be interested in making videos. To capture and edit videos that are worth sharing, you need a lot of talent. Create professional-looking videos in a matter of minutes with these best AI video generators! You won't believe how straightforward it is to begin going! The top ai generated video are listed below.
Part 1: Top 10 AI Video Generator from Text
Text-to-video generators are now a well-liked technology used by content creators and marketers to create engaging and appealing video content. Artificial intelligence has transformed the field of creating video content. These AI video creators transform written material into top-notch video content by utilising deep learning algorithms and natural language processing. Here are the top 10 free ai video generator that are dominating the market.
Lumen5
With the help of machine learning and natural language processing, the well-known text-to-video AI movie generator Lumen5, you can create interesting videos from text-based information. Users may add photos, music, and other elements to their films and can pick from a variety of layouts and themes. Making social media videos, commercials, and other brief pieces of material is perfect for Lumen5. The best part about lumen5 is that you don't need any prior experience with video production; it's quite simple to use and the results you can get with it are fantastic.
Key Features:
Text into video conversion using machine learning and natural language processing
Adaptable video themes and layouts.
Integrated media library that includes music, videos, and photos.
Adding unique branding and calls to action is possible.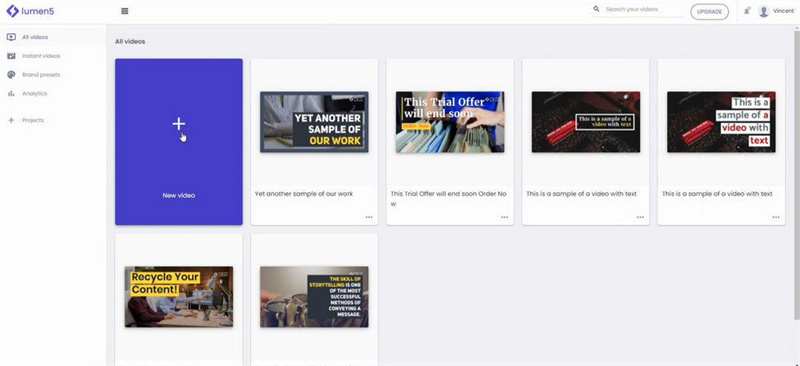 Pictory
To turn lengthy content, such as blogs, videos, podcasts, and white papers, into concise, highly shareable branded films, Pictory uses the most recent AI technology. A tool for creating videos with artificial intelligence (AI) is called Pictory. Long words or videos may be uploaded by users, and the AI will automatically search through various royalty-free photos and movies to sync them with the script. Next Pictory creates brief yet impactful videos that adhere to the script and properly deliver the message.
Key Features:
Pictory provides a huge selection of templates that may be altered to meet any requirement.
As it is so user-friendly, anyone may produce high-quality films without any prior knowledge.
All videos on Pictory have transcripts added automatically.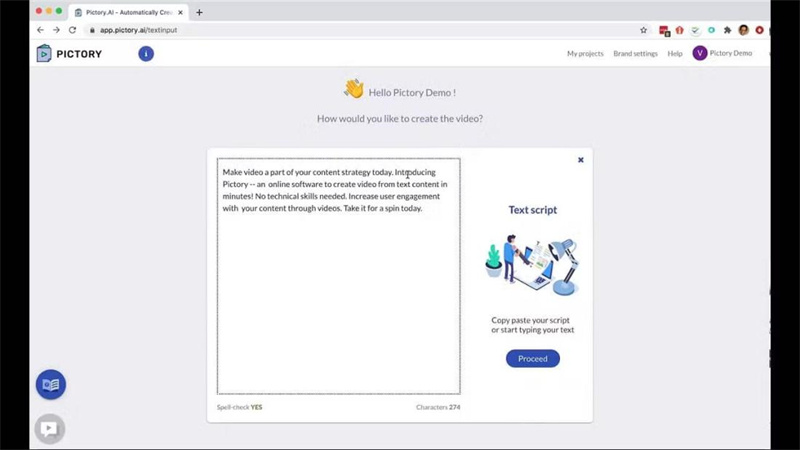 RawShorts
Users may make animated explainer films and presentations with RawShorts, an AI video generator. It offers a large selection of features and layouts, making it a great option for businesses and academics. RawShorts enables us to make straightforward animated animations using text. It is a versatile video making tool that many videographers endorse. With RawShorts' DIY technique, which is free, you may produce high-quality videos.
Key Features:
Modern animation and design tools for making personalised videos
Templates already created for quick and simple video creation
Built-in music, video, and picture libraries
Branding and text overlays that are customizable.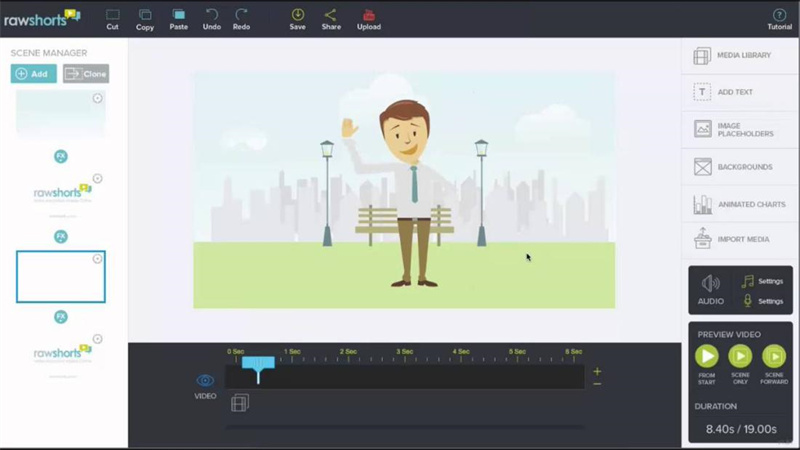 Vidnami
Vidnami is a simple-to-use application for making films that analyses your text and produces videos on its own. It is a great option for producing marketing videos, product demos, and other forms of material because it provides a variety of styles and themes to pick from. The user-friendly, straightforward design of Vidnami offers a step-by-step tutorial for making films. It's simple to use Vidnami; simply establish an account, validate it, and you're good to go.
Key Features:
Intelligent AI video creation with automatic scene and text synchronization.
Wide range of customizable templates and themes.
Built-in library of images, videos, and music.
Text-to-speech technology for easy voiceovers.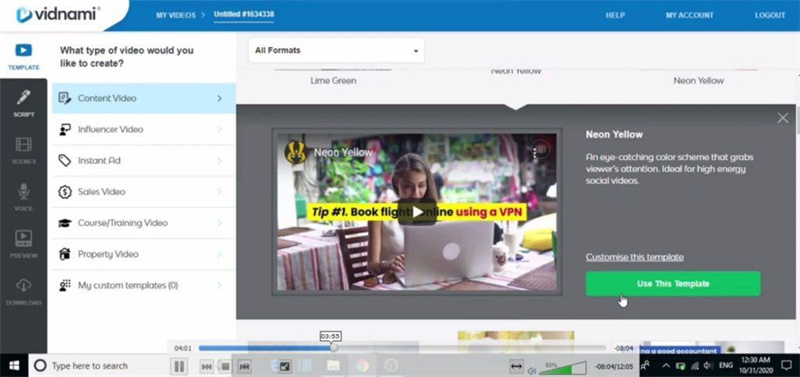 Renderforest
A cloud-based video production platform called Renderforest utilises AI to produce a variety of video formats, such as explainer videos, commercials, and more. Its user-friendly interface and substantial template collection make it simple to swiftly produce films with a professional appearance. Renderforest is a multi-use, high-quality platform for brand promotion. It enables you to quickly and easily build websites, logos, mock-ups, movies, graphic designs, and logos without writing a single line of code. Perfect for companies, digital firms, and freelancers!
Key Features:
Various themes and templates for videos that are fully editable.
Integrated media library that includes music, videos, and photos.
A user-friendly interface with drag-and-drop capabilities.
Branding and text overlays that are customizable.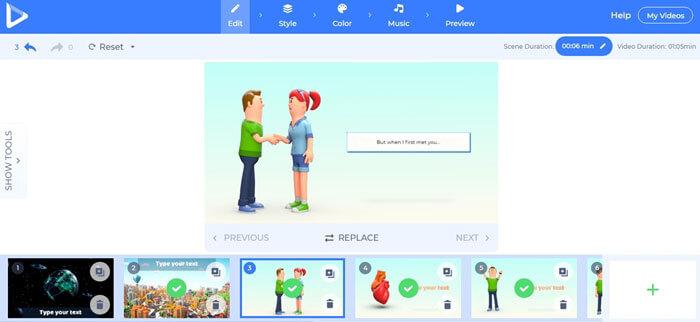 Animaker
Animaker is a comprehensive platform for making videos that employs artificial intelligence to create animated films, explanation videos, and more. It is simple to build professional-looking videos in a matter of minutes because to its user-friendly drag-and-drop interface and large collection of pre-made themes. a strong, highly user-friendly tool for producing engaging video content. It offers excellent features and makes it simple to design your own custom marketing campaign or even an entire e-learning plan. The visuals, characters, and artwork are all quite cool and stunning.
Key Features:
A drag-and-drop interface makes it simple to create videos.
Ready-made layouts, editable images, and animations.
Built-in music, movie, and picture libraries.
Branding and text overlays that are customizable.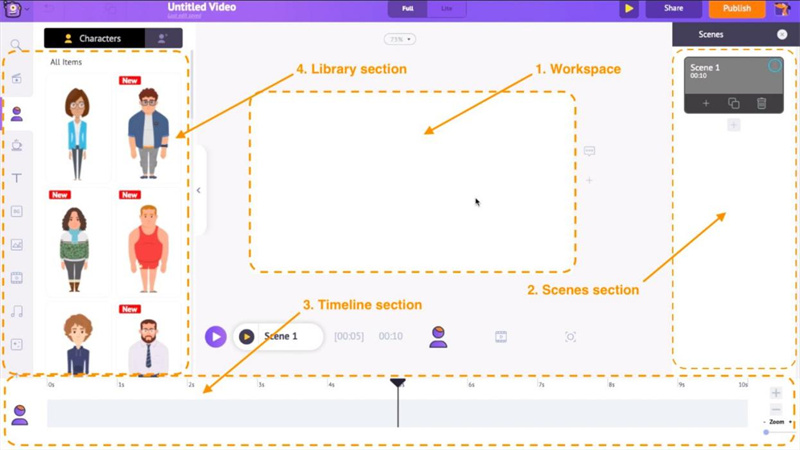 Typito
An AI movie maker called Typito specialises in producing text-based videos. Users may add photos, music, and other elements to their films and can pick from a variety of layouts and themes. Typito is perfect for producing social media advertisements, short-form content, and videos. Using typography, brand layouts, photos, and other elements, users may make captivating films using a drag-and-drop web application. With the website Typito, users may embellish their films with eye-catching images and text.
Key Features:
Users of Typito may add text to their films and edit it to include different fonts, colours, and animations.
Users may add a variety of video effects to their clip, such as transitions, filters, and colour grading.
Users of Typito can work together with other team members on a video production.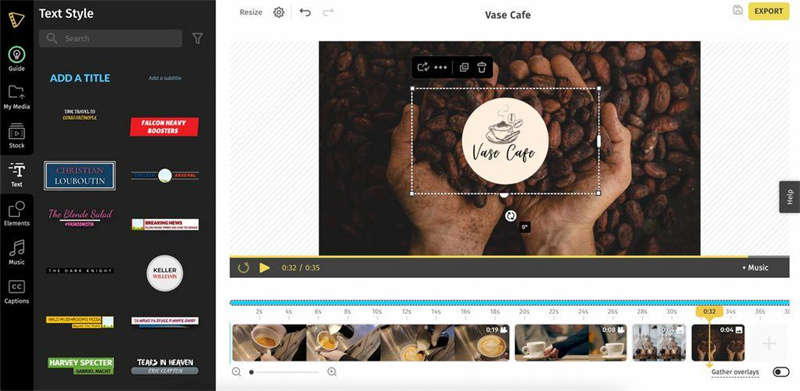 InVideo
You can make polished videos using InVideo amazing AI video generator in a matter of minutes. You may submit your pre-existing video content or make new videos using InVideo. With so many themes, songs, and sound effects available in InVideo, generating interesting and visually appealing videos is simple. Moreover, the AI technology used by InVideo makes sure that your films are always perfectly structured and appear stunning on all devices. The drag-and-drop editor and flexible chronology of InVideo significantly improve the user experience of producing professional videos online.
Key Features:
More than 5000 layouts, transitions, and effects are available.
Your PC doesn't need to be downloaded.
Simple square, portrait, or landscape video creation.
Contains a tonne of stock video clips and music that you can use in your videos.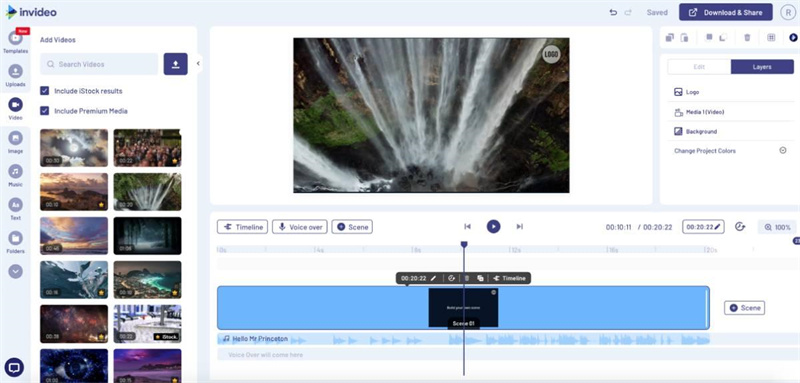 Flexclip
Flexclip is an intuitive AI video generator that enables users to produce polished films in a matter of minutes. It's a great option for newbies because to its user-friendly interface and large library of templates. It is ideal for producing brief, straightforward videos that can be posted online. It is adaptable and may be used to produce many types of films. FlexClip offers incredibly simple functionality, so anybody can utilise all the capabilities without needing to be an expert cinematographer.
Key Features:
More than 5000 layouts, transitions, and effects are available.
You don't need to download anything to your computer.
Simple square, portrait, or landscape video creation.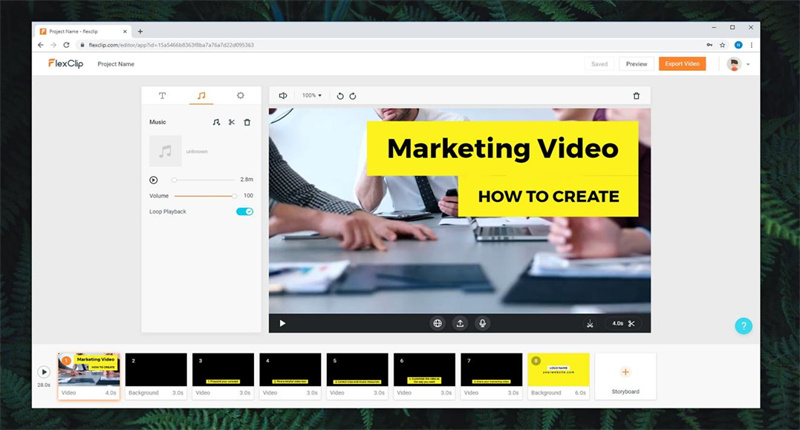 Syntesia
The layout and features of Syntesia are ideal for producing quick instructional movies. With a variety of AI avatars, Synthesia.io provides a means to convert any script or piece of writing into an AI film. Synthesia enables you to make a professional-looking video regardless of whether you're searching for straightforward and visual explainer films, a video to distribute to your company's employees, or general video material. videos With Synthesia, you can make films without having to be on camera, use a microphone, or even hire a production crew—they handle everything for you, and it's simple to use!
Key Features:
You may choose from a broad selection of video styles at Synths Video to create the ideal appearance for your project.
For your brand videos, it may recreate a human face using AI.
The software has an intuitive user interface and is simple to use.
It produces videos in a high-quality.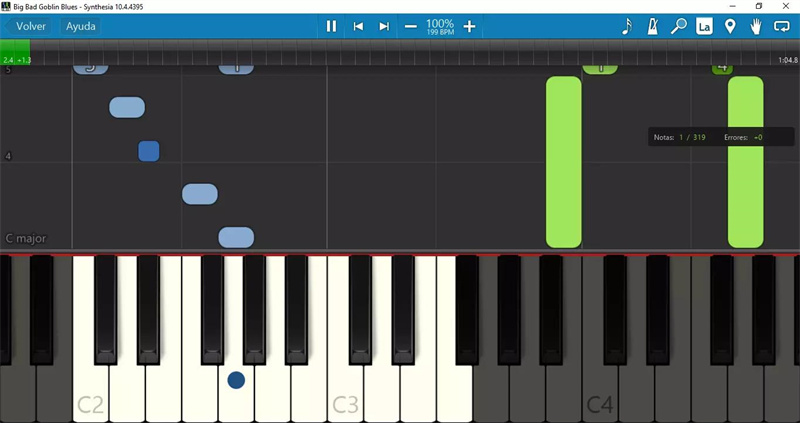 Extra Tip: Best AI Image Generator to Convert Text to Image Online
You can quickly turn text into an image online with HitPaw Online 4AiPaw, an outstanding free ai image generator. Without using any complicated software or picture editing techniques, you can produce high-quality photographs using this application in only a few clicks.
HitPaw Online 4AiPaw analyses the words you enter using artificial intelligence and deep learning algorithms to produce a picture that accurately captures the meaning of the text. The application is great for anyone who wants to make high-quality photographs fast and effortlessly because it is also free to use.
Key Features:
Consists of specifically developed AI technology.
The creation of your completed artwork simply only one click.
Free AI Art Generator without Advertising.
Includes a range of art model examples.
100% automated and safe to use.
How to Use:
1.Open any web browser and go to the HitPaw 4AiPaw official website.

Create Now!

2.Type a sentence describing what you want to produce, choose the artist and style, and then click "Create."

3.See our design, then click "Download" to get it.
Create Now!
FAQs About AI Art Video Generator
Q1. Can AI create videos from text?
A1. Yes, (AI) can produce films from text using machine learning and natural language processing (NLP) algorithms. Tools for creating videos function by evaluating the text and determining the most important ideas and points that should be covered in the final product.
Q2. Is there a free AI video generator?
A2. Yes, it is possible to make films from text using free AI video generators without having to pay a fee or sign up for a membership. Lumen5, Animaker, Renderforest and  Moovly.
Q3. Is it possible to generate video from images with AI?
A3. There are several AI-powered applications that can turn photos into videos. These technologies produce video from picture collections using a variety of methods, including neural networks, deep learning, and computer vision algorithms.
Final Thought
In this article, ai generator videos are discussed. We outline the top 10 AI video generators with features and information, and we also explain how to make free AI photos. Nothing beats the HitPaw Online 4AiPaw when it comes to offering the greatest expressions for converting text to pictures. With the aid of this AI art maker, you may produce more imaginative pictures and any other type of artwork you wish.
Create Now!