Top 10 AI Avatar Generator Online You Can Try in 2023
You have heard about AI art generators making the headlines after being introduced all over the world.
Like all the AI art generators, the trend of opting for an AI avatar generator free online is upwardly mobile. Using the avatar generations tool, you can produce different styles of avatars in a few moments.
Since selecting a reliable AI avatar generator might be a struggle, we're about to introduce the 10 top-notch AI avatar generators.
Part 1: 10 Best AI Avatar Generators in 2023
Generating an avatar using AI can be much easier and quicker than creating one manually.
You can try out various AI-powered tools to generate different avatar styles. Still, the way HitPaw 4AiPaw maintains brilliant quality despite having generated hundreds of avatars is exemplary and uncalled for.
When you visit the official website of this AI avatar generator, you'll feel the difference between other tools and HitPaw 4AiPaw Online.
It comes up with a pleasing user interface and equally good features. There are several animated characters you can select from and create stunning avatars by typing a few words, and that, too, in unbelievable quality, speaks volumes about this tool.
Key Features:
Provides the best AI avatars
Comes up with AI-powered technology
Generate multiple avatars simultaneously.
Offers the simple user interface
100% safe to use
No ads, no watermark
Mind-blowing technical support
Comes up with various genres of style and artist
Dream AI
If you intend to create an AI-generated avatar for your Snapchat or other social media platform, don't ignore the Dream AI avatar generator free online.
It is a dedicated lensa AI-generated avatar tool that helps you create unbelievably unique avatars in a few seconds. Thus, the tool asks you to select the preferred style, which serves your purpose accordingly.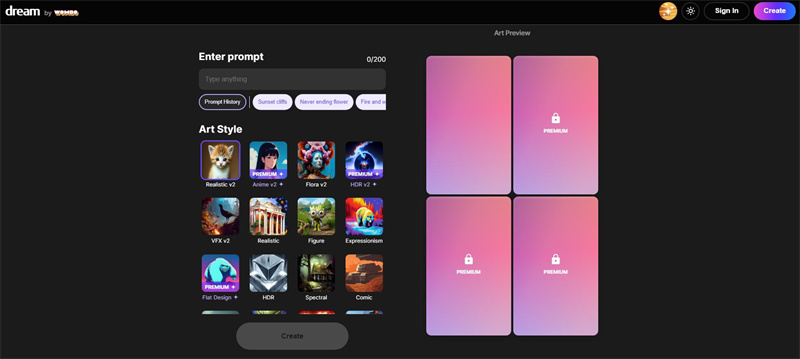 Key Features:
Comes up with the various AI art styles
Set the AI-generated as phone wallpaper
AI image community for learning and sharing
Starryai AI
As you can assume by its name, Starrai AI is a brilliant AI avatar generator free that empowers you to turn the text prompt into an avatar with the style you'd like. Surprisingly, it only asks you to visit the official website and type in the text.
Moreover, StarryAI also comes up with a unique AI photo community that can help you share the AI-generated images created by StarryAI's AI painting generator.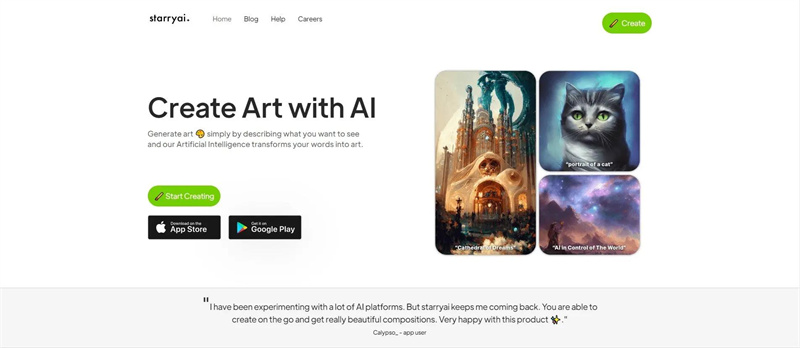 Key Features:
5 free AI network
Creative batch creation
AI-generated avatar in custom size
Easy to use
Nightcafe
Nightcafe could be another terrific AI avatar generator free that aims to turn your text into a mesmerizing avatar. It comes up with more options and algorithms than other generators. With offering 2 prolific conversion models: style transfer and text to the image.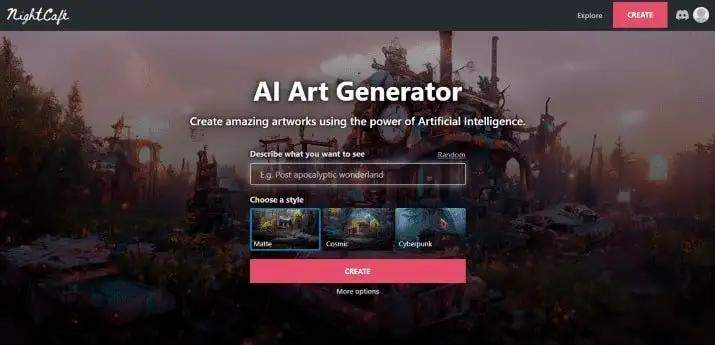 Key Features:
Easy user interface
The fast image generation process
Comes up with the various art styles
DALL-E 2
Apart from being an easy-to-use avatar AI generator, the remarkable thing about DALL-E 2 is that it turns the text into eye-catching avatar pictures in several brilliant styles.
All you need to do is input your text, and then Dall-E 2 will convert that image to an eye-catching avatar. It also comes up with the paintbrush feature that empowers you to add details to your avatar, such as textures, highlights, etc.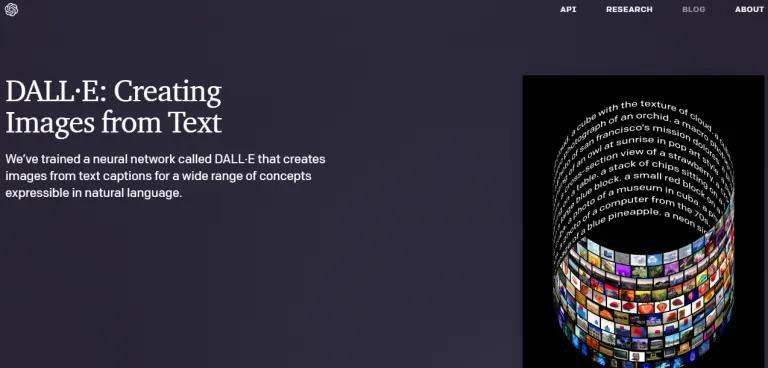 Key Features:
Offers the several AI art styles
Comes up with the simple user interface
Turn the text prompt into breathtaking avatars.
MidJourney
If you're fed up with exploring the average AI avatar-generated tools, check out the MidJourney one thing is sure it won't disappoint you.
This free AI avatar generator asks you to join the server and use the bot commands to generate flawless avatars.
Key Features:
Brilliant art styles to select from
Easy to use
Comes up with the various generation effects
Big Sleep
Big Sleep is based on Python, which allows you to generate unique avatars through a neural network.
It is a free open-source AI avatar generator that might come up with a hectic user interface, but it is worth a try.
Key Features:
Free to use
Allows you to process fantastic avatars from text
Different Ai generated styles
Fotor
Although Fotor is an online photo editor, it has launched an AI image generator that empowers you to convert text or your imagination into superb artwork.
Thus, this AI avatar generator free stimulates turning the text or photos into attractive, and remember that it allows you to select the brilliant avatar styles from several options.
Key Features:
It comes up with 9 lightning effects and 9 superb conversion styles
Offers the image-to-image and text-to-image conversion modes
You can select the 6 different composition
Offers the manageable user interface
Dream Studio
Dream Studio avatar generator free online is one of the most straightforward ways to turn whimsical text into an aesthetically pleasing avatar in seconds.
With artificial intelligence, an AI-generated avatar app only asks you to type in the preferred text and select the style you'd like, and that's what you've had to do to generate brilliant avatar images.
Key Features:
API Access
Edit the generated AI images with customization options
Easy to use
Artflow
When it comes to generating flawless animated avatars, Artflow will be a good gig. It comes up with brilliant animated stories along with the voices, scenes, characters, etc.
You can type in the text about the type of avatar you'd want to generate, and the AI technology of Art will put the things in a few seconds. The critical thing about Art flow is that it doesn't generate blurry avatars and offers professional features to produce high-quality results.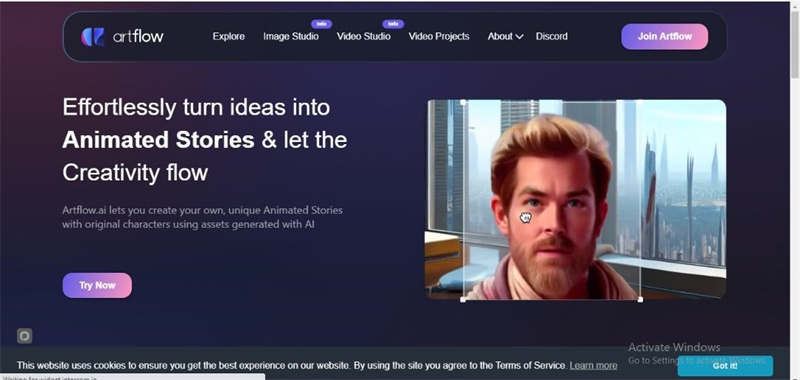 Key Features:
Animated AI avatars
Animates landscape and portrait
Cartoon-style 3D models
Simple user interface
Part 2: How Does AI Avatar Generator Work
Producing the spending AI-generated avatar is pretty simple, provided you've acquired the services of a reliable avatar AI generator. We'll show you how to generate an avatar online using the 4AiPaw Online - AI avatar generator.
1.Launch any web browser and navigate to the official website of HitPaw 4AiPaw online.

Create Now!

2. After visiting, tap on the '' Start Creating'' icon to begin the proceedings. And choose the style and artist of the avatar.

3.Expand the ''Generate'' tab and adjust the Saturation and Size levels. Next, press the '' Generate'' icon and then hit the Download icon to export the AI-generated avatar.

4.In the final step, you'll only need to tap on the '' Generate'' icon, and it will generate the AI avatar within seconds. Finally, export those images by hitting the ''Download'' icon.
Final Thoughts
If finding the reliable AI avatar generator free was ever considered a hectic gig, this post has made it all easy.
You can read this guide to explore 10 mesmerizing options to generate top-class avatars for your social media platforms.
You can't downgrade any AI avatar generator mentioned in this post, but 4AiPaw Online emerges as the best free AI avatar generator. It is the most recommended tool to generate Art from the text, offering mind-blowing avatar styles.
Create Now!