Top Free 9 AI Art Generators to Convert Text to Image You Must Have
Machine learning and Artificial Intelligence have undoubtedly helped humankind bring their ideas to reality. AI art generator is also one of the stellar advancements of machine learning technology. 
People use these AI art generation tools to convert text into images or words into powerful art creations. However, the purpose of AI art makers continues beyond here. 
There is a comprehensive list of uses and tools that you can use to convert your thoughts into realistic creations and earn money. Continue reading to find out about the 8 best AI art generator apps. 
Part 1. Best AI Art Generator to Create Art from Text
Different AI art generator platforms have come into the market to give an artistic look to your project. Some are paid, while others provide free services to their users. Whatever your creation is, these AI tools add a touch of beauty and elegance to even your most straightforward designs. Have a look at the best AI art generator that helps you to create art from the text:
When it comes to providing the best expressions for transforming text to images, nothing is better than the HitPaw 4AiPaw. Using this AI art creator, you can generate more creative portraits and every art piece per your desire.
Features of HitPaw 4AiPaw Online
Provides best AI animations
Comes with exclusively designed AI technology
Creates your final art with just one click
Free AI Art Generator with No Ads
Includes batch processing for bulk work
Features multiple artwork models
100% automatic and safe to use
How to use the 4AiPaw Online art generator correctly
Step 1.After opening the website of this AI tool on your browser, head on to the main interface by clicking "AI Art Generator." Here, you need to enter the prompt or press the lucky dice icon to generate the one automatically.

Step 2.Secondly, you can select the desired option under the "Style" tab, i.e., Anime, Sketch, etc. Also, pick up an artist like Miyazaki, Andy Warhol, or others.

Step 3.The final step involves expanding the "Generate" tab and opting for "Size" and "Saturation" levels. Once done, hit "Generate" and wait for a while. Click the "Download" icon, and that's all!
Besides the Online version, you could have the HitPaw 4AiPaw on both Android or iPhone. We will take the iOS version as an example in this guide.
Steps of How to Use HitPaw 4AiPaw on iPhone
Step 1 Go to Google Play or App Store, and download the HitPaw 4AiPaw. If you have had the HitPaw 4AiPaw on your iPhone/Android phone, hit the icon and open it. You will see the cute user interface directly.

Step 2 On the top of the interface, input the keywords you would like to generate a picture with. Or you can have a try with the example keywords:

Step 3 You can now choose from different styles and artists, including Anime, Oil Paint, Child, Sketch, Movie, Photography, Matte and Da Vinci, Picasso, Raphael and Van Gogh etc.

Step 4 If you have chosen satisfied style and artist with the AI generator, roll down to choose the advanced settings of your masterpiece. You could choose the most wanted Size, Resolution and Saturation, then hit the Create button.

Step 5 You can now preview your photo and check its creativity level. Finally, save your project and share it with your network. 
Part 2. Some other great AI Generators
Different AI art generator platforms have come into the market to give an artistic look to your project. Some are paid, while others provide free services to their users. Whatever your creation is, these AI tools add a touch of beauty and elegance to even your most straightforward designs. Have a look at these 8 best AI art generators that help you to create art from the text:
If you wish to create professional artwork, Dall-E 2 is the best option. It has a long list of text-to-image generation options that help the user create photorealistic images. Whether you are a beginner in art creation or have some prior knowledge of AI art creator apps, this tool gives you the best designs.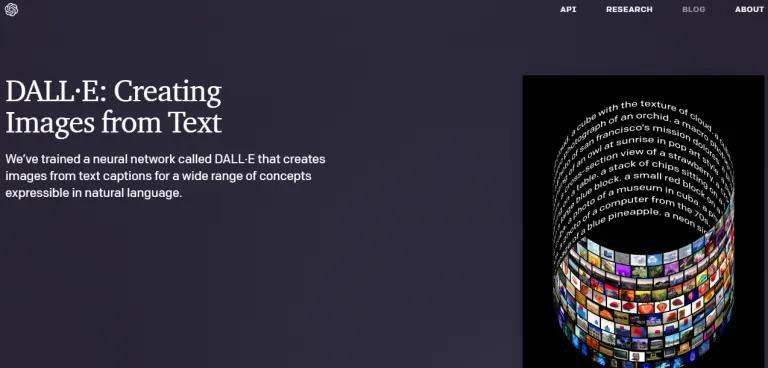 Price

Free 50 monthly credits

115 credits for $15

System Requirements

Efficiently runs on the web. 

Features

Dall-E 2 comes with perfect generation frames. It is available to use for everyone. It also helps in generating new business ideas

Pros

Easy to use

Beginner friendly

Has multiple variations 

Cons

It may not load quickly.

Steps to Use Dall-E 2

Step 1. Sign up on the Dall-E 2 website

Step 2. Type up to 400 characters in the description

Step 3. AI magic will create your artwork quickly
For bloggers and content creators, Photosonic is the best AI art generator. It supports different art styles and creates versatile images as per your imagination. One of the best features of this AI art breeder is you can easily control multiple functions with a single click.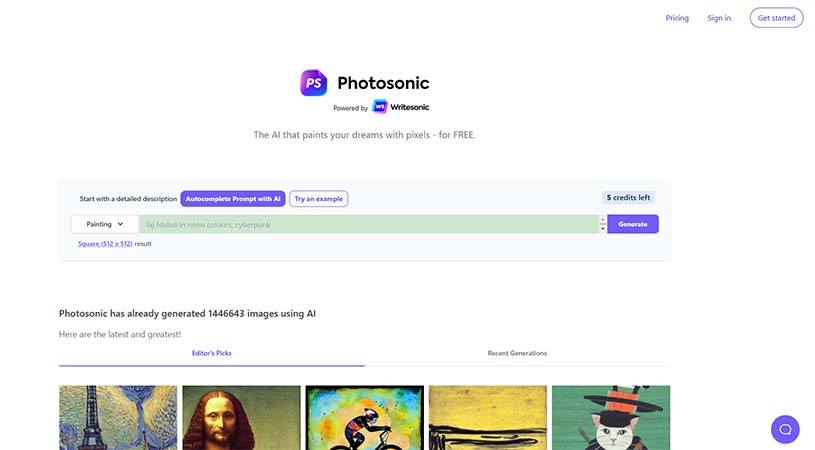 Price

15 credits for $0/month

100 credits for $10/month

Unlimited credits for $25/month 

System Requirements

RAM: 8 GB or 32 GB with Hard disk space of 50 GB and a resolution of 1920 × 1080 or higher.  

Features

Photosonic accepts long-form prompts. You can quickly draw about anything. It provides multiple output size options.

Pros

Provide multiple artistic styles

Can convert images to paintings

Easy-to-use interface 

Cons

Limited credits on the free trial

Steps to Use Photosonic

Step 1. Enter a text prompt you want to create

Step 2. Choose your original image

Step 3. Convert original image with the help of AI image conversion 
Jasper Art is one of the most popular and best all-in-one AI art generators. It is equipped with the latest technological advancements that allow you to create multiple art styles. Moreover, Jasper is a very friendly and easy-to-use AI art creator, so you can create artwork in a few seconds.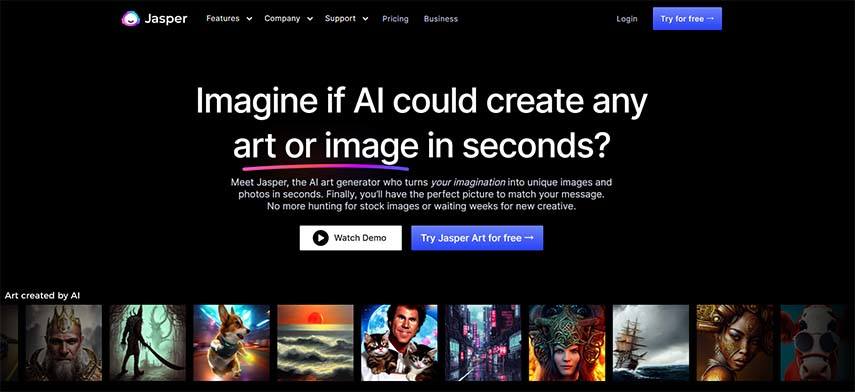 Price

$20/month 

System Requirements

Operates well on web applications

Features

Jasper Art creates 100% original images. It also provides writing templates and supports multiple languages. 

Pros

Produces high-quality images

Contain copyright-free images

It comes with an AI writer and text editor 

Cons

No free version is available. 

Steps to Use Jasper Art

Step 1. Open the Jasper Art app and find the "ART" option in the sidebar

Step 2. Type the image you want to create an in-text description

Step 3. The AI tool will make your artwork
Unlike AI art creators, sound diffusion is best known for its photorealistic effects. Although it is not copyrighted free, you will get outstanding artwork for your project creation. Moreover, it is an open-source free AI art generator that allows you to share images easily.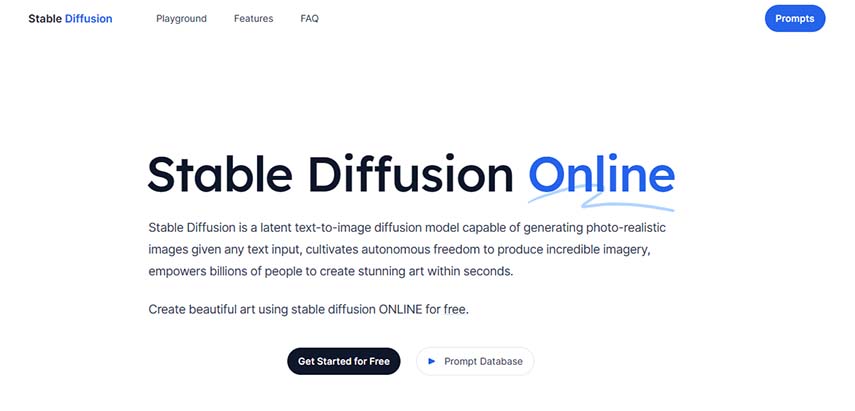 Price

Free  

System Requirements

VRAM of at least 6.9 gigabytes(GB)

Features

Stable diffusion is best for image-to-image art. Its demo versions are free to use.

Pros

Converts images within seconds

Can also upscale images

It comes with quick output prompts 

Cons

It may cause buffering or lagging.  

Steps to Use Stable Diffusion

Step 1. Go to the stable diffusion demo page

Step 2. Input a text that you want to create an image

Step 3. The AI technology creates the artwork for you
To get high-quality and multiple artwork varieties, Night Cafe AI is the perfect AI pixel art generator. It has various image-generating algorithms, so you don't have to worry about text-to-image conversion.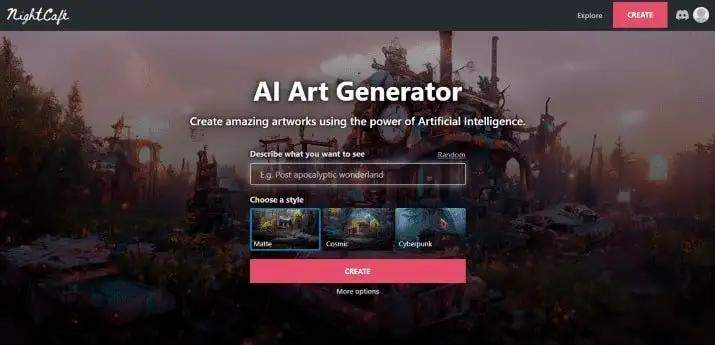 Price

$0.053 per credit

System Requirements

Simple to run on Android and iOS phones

Features

Night Cafe AI provides different image algorithms. It is available on multiple devices. Sharing and chatting are also available.  

Pros

Has image quality enhancements capacity

Best for landscapes, animations, etc

Supports JPG and PNG formats 

Cons

Has fewer credits for users 

Steps to Use Night Cafe AI

Step 1. Go to ''Creator'' at night cafe AI

Step 2. In the prompt box, type your input text

Step 3. Choose a style and create your artwork
For multiple art styles and extraordinary creations, Deep Dream Generator provides a path to its users. It generates not only digital art but also uses neural networks to produce versatile artworks. Thus, you can trust this AI creator tool for digital projects.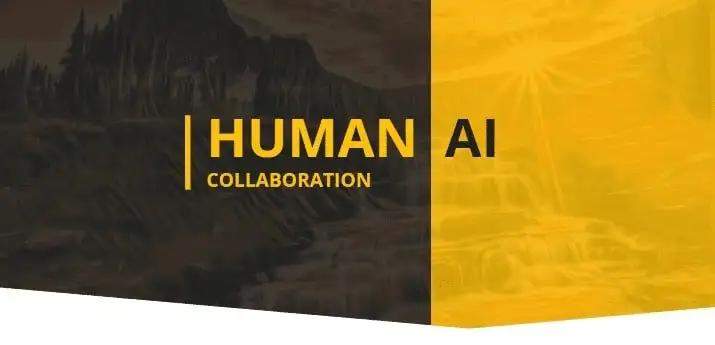 Price

Starts from $19/month  

System Requirements

It can run on medium to low-resolution systems as well. 

Features

Deep Dream Generator creates realistic images. It is best for wall painting. Moreover, it contains three different art styles. 

Pros

Quick and comes with an easy interface

Create more versatile images than other tools

Best image-to-image generator 

Cons

Not suitable for text-to-text generation 

Steps to Use Deep Dream Generator

Step 1. Open the app or go to the Deep Dream Generator site

Step 2. Choose the style and image you want

Step 3. The AI art creator will do the final artwork
The NFT marketplace is growing, and StarryAI is one of the best free online art generators to create NFTs. You can turn your ideas into reality and sell them in the form of digital art.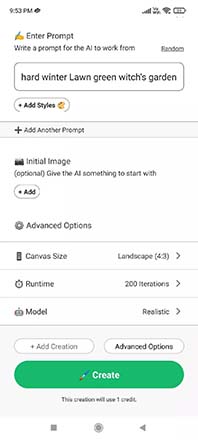 Price

$11.99/month 

System Requirements

Windows 11: Memory: 8GB (16GB recommended). Processor: Intel Core i3 8th generation

Features

StarryAI gives you ownership of your work. It is best for NFT AI art creation and is easily accessible on the browser.

Pros

Perfect to use on mobile devices

Give five free credits to enjoy the tool

Quickly grasps the input prompts 

Cons

Fewer customization options 
This text-to-image AI generator is beginner-friendly, which means you can easily convert your text into creative images. Not only this, but Deep AI also allows you to create decent artwork, especially for developers and software houses.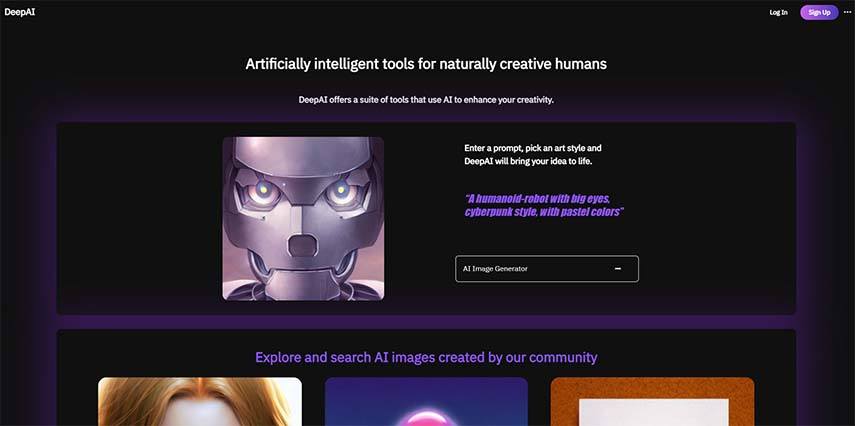 Price

Free to use 

System Requirements

Base software: ENVI 5.6.3 with Windows 10 and 11 and Hardware with a Capability version of 3.5 to 8.6.

Features

DeepAI converts text into decent images in no time. You can create four output images. The crispy perk of this tool is that it is free to use forever!  

Pros

No downloads required

Can produce funky images

One of the older AI art creators 

Cons

Less impressive than other tools

Steps to Use DeepAI

Step 1. Open the Deep AI website

Step 2. Input your text in the dialog box

Step 3. Preview and save your artwork
Part 3. FAQs of AI Generate Art from Text
1. How Do AI Painting Generators Work?
Different AI art creators work differently. However, the technology used is the same in most of the tools. They work on the basic principle of typing the text in the prompt box. The AI then presents the related images in front of you. Thus, you can choose and save your desired artwork. 
2. What are Some Uses of These AI Art Generators?
AI art generators have versatile uses in the modern world of science and technology. Enlisted below are some of its standard benefits:
Use of AI art creator tools in novels creation
You can create effective storyboards 
AI tools help in the creation of comic books and anime series
Perfect to use in the field of video games
3. What Text Sample May You Need?
You might need more ideas and innovations when writing the input text. Relax, as you can start with concrete words that give meaning to the AI art creator to generate images. Let's have a look at some of these concrete words: 
Microscope, cell phone, tree, camcorder
Ketchup, bird, tractor, bicycle, mule
Seagull, spaghetti, cag
Part 4. Conclusion
Conclusively, these AI art maker tools have made art generation simple and quick. To get the best results, HitPaw 4AiPaw-AI Art Generator is highly recommended. It allows the users to create their art in a few seconds and enhance their creativity. So, try it and make your art piece the best one in the market.