TOP 6 100% Working Acapella Extractors for Any Song
To help you overcome acapella extracting, the write-up offers the 6 leading tools that allow you to separate the instrumentals and vocals from a song quickly and accurately. So let's take a plunge into the details to better learn about efficient acapella extractors!
Part 1:

Acapella Extractor Software Tops the List of 2023

If a Windows user is looking for software that works as the best acapella extractor, HitPaw Video Converter must be your top choice. It offers the vocal remover tool to efficiently extract vocals and music from songs or videos in a snap.

So you can export either music or vocals track, whatever you want. With its AI-based processing, you only need to upload a video, and all the work gets done automatically. Also, it is possible to change the audio format later using the conversion tool.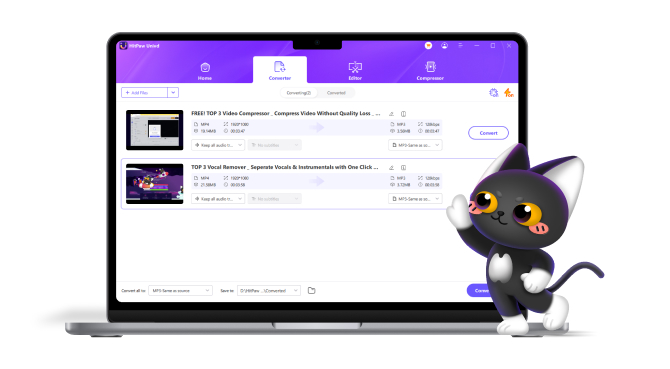 Features
Offer an effortless and automated processing
Support the three-step acapella extraction
Help you export good quality instrumental tracks
Work over the advanced AI-based technology
Convert audio files to almost all popular formats
Let's follow the steps on how to use HitPaw Video Converter as Acapella Extractor:
Step 1: Download the software for free
The first and foremost step is downloading and installing the software on your PC. After opening, click "Tools" and the "AI Vocal Remover" tool. It will open up a new interface.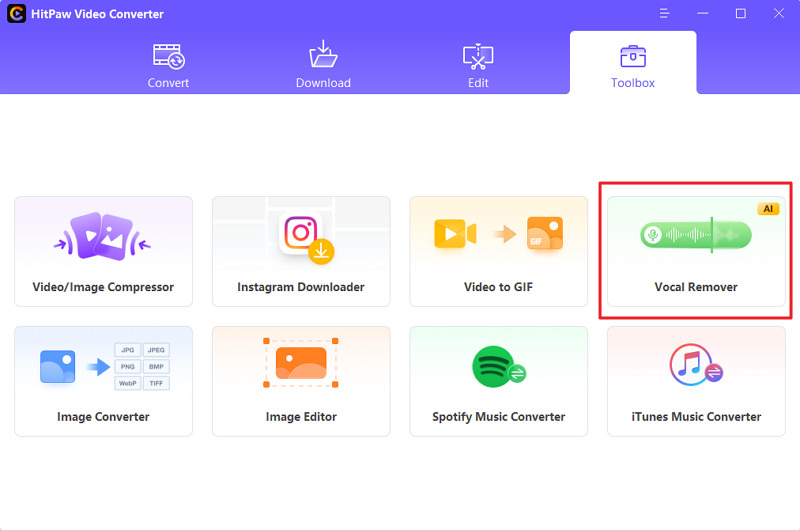 Step 2: Upload your video
Here, you need to drag the video file in the upload section. You will see the loading of an "AI Analyzing" pop-up.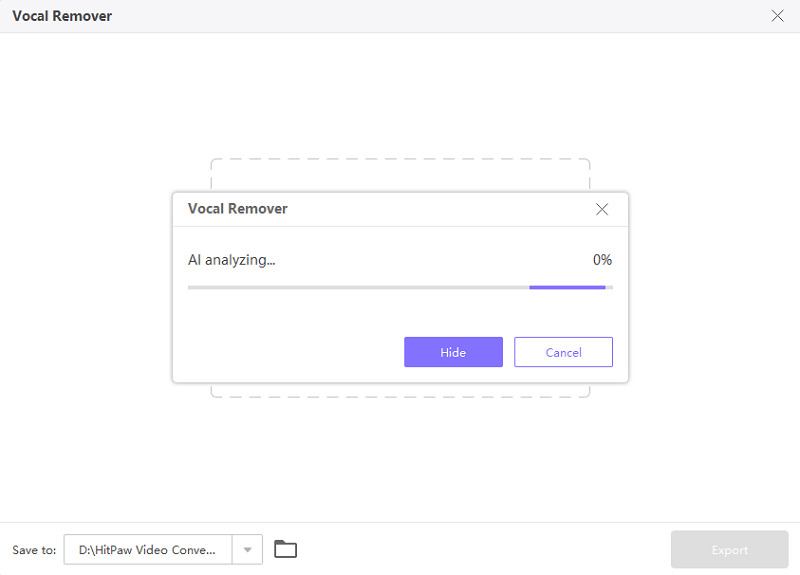 Step 3: Export the vocal file
The last step is to hit the "Export" tab, either in front of the "Vocal" or "Music" audio track. However, you can press "Export" at the bottom if you want to download both tracks. That's all!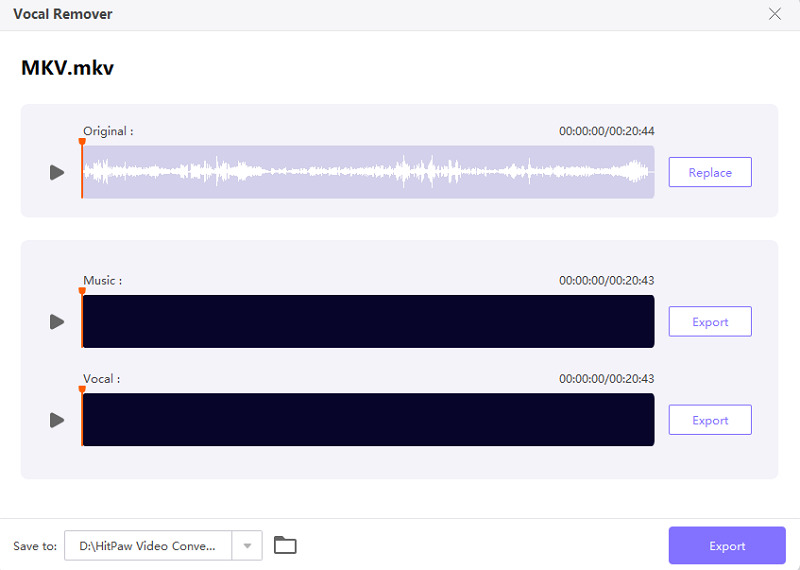 Part 2:

TOP 3 Online Acapella Extractors for All Devices

Some people find it better to use online tools because of system storage or other relevant reasons. To facilitate them, below are the three online acapella extractor for you!
Tool 1. Acapella Extractor

Price: Free and $39 per 30 days (Unlimited)
It is considered the best acapella extractor online, isolating mixed instrumentals and vocals from the songs with WAV and MP3 format. You can effortlessly extract the CD quality vocals from two songs per day for free.
Before isolating vocals, its AI technology scans and analyzes the audio tracks automatically. That's why you are only supposed to upload the file. Even the file will be deleted once you are done extracting an acapella.
Pros:

Offer remove vocals tool for only instrumentals

Provide you with good output quality

Manage a file of 10 mins and 80 MB for free

Cons:

Offer limited features in the free version

Support to only two formats
Tool 2. Vocal Remover and Isolation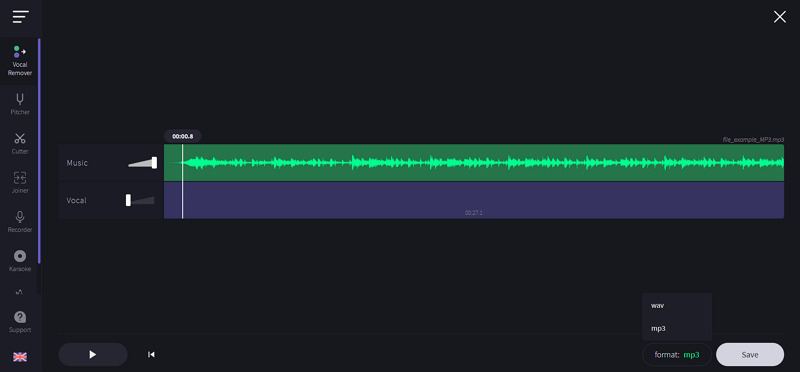 Price: Completely Free
With powerful AI algorithms, the Vocal Remover and Isolation tool helps you easily separate the instrumentals and vocals. Not only are you able to export both tracks individually, but the tool is also known as the best karaoke background track maker.
One of its notable features is its support for multiple audio formats, along with MP4. More so, it enables you to set the volume of output tracks or even mute them. Even you can use its editing features as well.
Pros:

Offer an intuitive and ads-free interface

Support formats like OGG, MP3, WAV, and MP4

Record, cut, and join the audio tracks if required

Cons:

Export only in MP3 and WAV format
Tool 3. Acapella Generator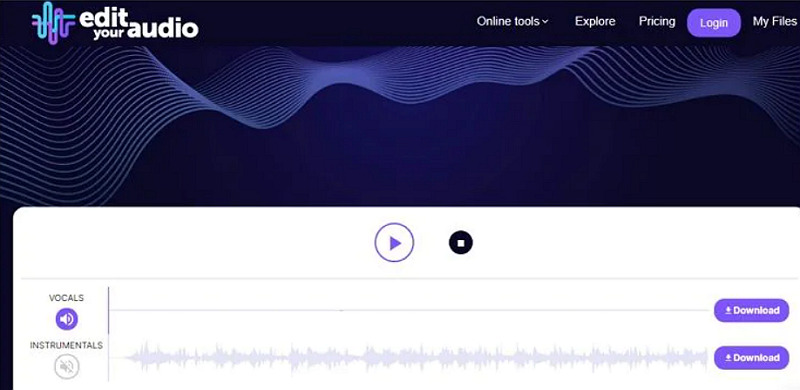 Price: Free and $9.99 per month (Unlimited)
If your preference is acapella quality, this Edit Your Audio Acapella Generator works best for you. It assists you in removing the instrumentals from your favorite song, thus generating the vocals file or acapella in the end.
The easy procedure and high-quality results with a quick speed are what make it stand out above other tools. Last but not least, you can use a YouTube video URL to split instrumentals and vocals into two stems.
Pros:

Support the drag & drop feature to import

Let you extract a file of up to only 30MB

Cons:

The interface comes with ads and cookies

MP3 is the only output acapella format
Part 3:

TOP 2 Acapella Extractor Apps for iOS/Andriod

Do you want to use the acapella extractor apps on iOS/Android? If yes, here are the two leading apps to consider!
Tool 1. Moises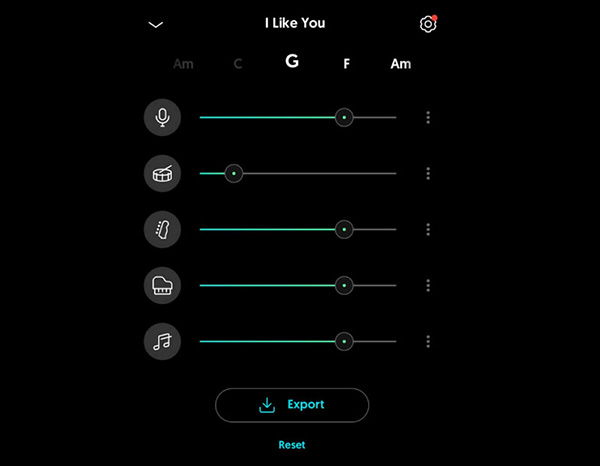 Price: Free
Moises is a free acapella extractor app that helps you remove bass, guitar, vocals, drums, and other instrumentals from your favorite music efficiently. You can change and control the pitch of the audio track.
Furthermore, it enables you to have a private music library on the Cloud, accessible on any device. Even you can allow the option to smart metronome count. Also, muting the track is possible with a single click.
Pros:

Detect and display the BMP automatically

Allow you to change the speed of the audio track

Work for both Android and iPhone users

Cons:

Require pro version for extra features

It may crash sometimes
Tool 2. Vocal Extractor - Karaoke Maker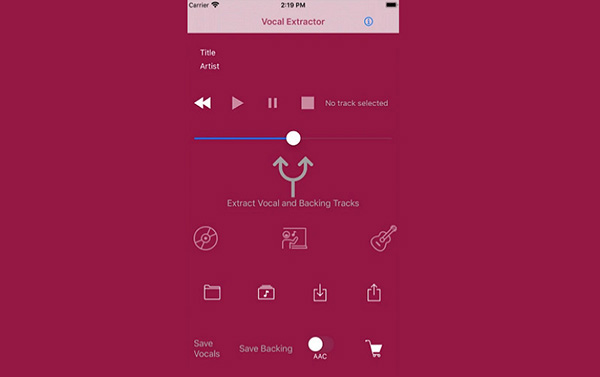 Price: Free
Whether you want to isolate, remove, or cancel vocals, Vocal Extractor proves to be the best acapella extractor. Plus, you can get the Karaoke version of your songs. Since it works over deep learning technologies, you will get quick and better-quality results.
Moreover, it offers an M4A format, along with WAV and MP3, to export individual tracks. Even you can save the output files to Google Drive, Dropbox, iCloud, and more.
Pros:

Provide you with a 44.1KHz sampling rate

Change output file in semitone steps

Support good quality audio tracks

Cons:

You may face bugs issues while processing

It does not offer music streaming
Extra Tips:

Easily Extract Audio from Video in a Blink for FREE!

HitPaw Online Audio Extractor is a fantastic online tool that lets you extract audio from your favorite video without any limitations. You will be able to complete the task in a quick and effortless manner, bringing out high output quality. Since it supports multiple formats, uploading videos in the desired format is easier than ever.

Along with that, you can select the desired format for the audio tracks, i.e., OGG, WAV, M4A, etc. Even it offers a secure connection to ensure the privacy of uploaded and extracted files.

Here is the process to easily and quickly extract audio from your video with HitPaw Online Audio Extractor:
Step 1: Upload file
Once you have opened the online tool on your browser, click "Choose File" to browse and upload the required video.

Step 2: Choose format
Next, open the "Format" drop-down menu and select the desired audio format from the list. Let's suppose it is "MP3."

Step 3: Extra audio
After that, you need to press the "Extract Audio" button and wait a while. Lastly, hit the "Download" tab, and you are all done!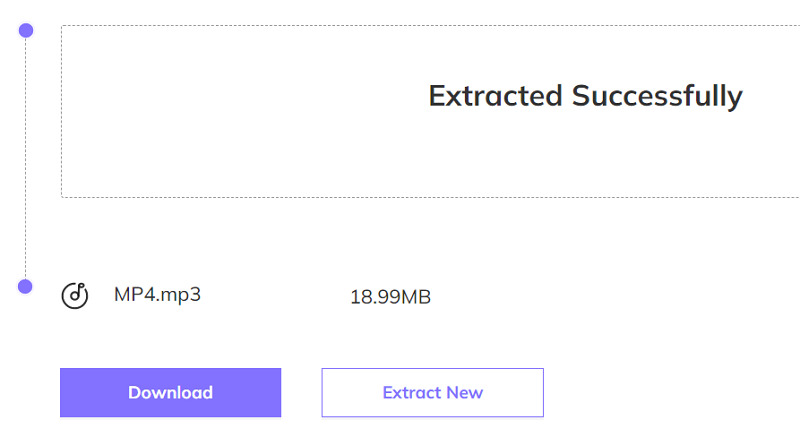 Conclusion
After going through the above article, you must have learned much about multiple acapella extractors. Though the market is brimming with numerous tools, the recommended acapella extractor apps are credible enough to use. However, the best and most efficient method is to use the offline software HitPaw Video Converter.
It helps you isolate the vocals from the songs in a quick manner, offering studio quality. On the other hand, HitPaw Online Audio Extractor is the best solution, even if you want to extract audio files from videos easily.
Extract Now!